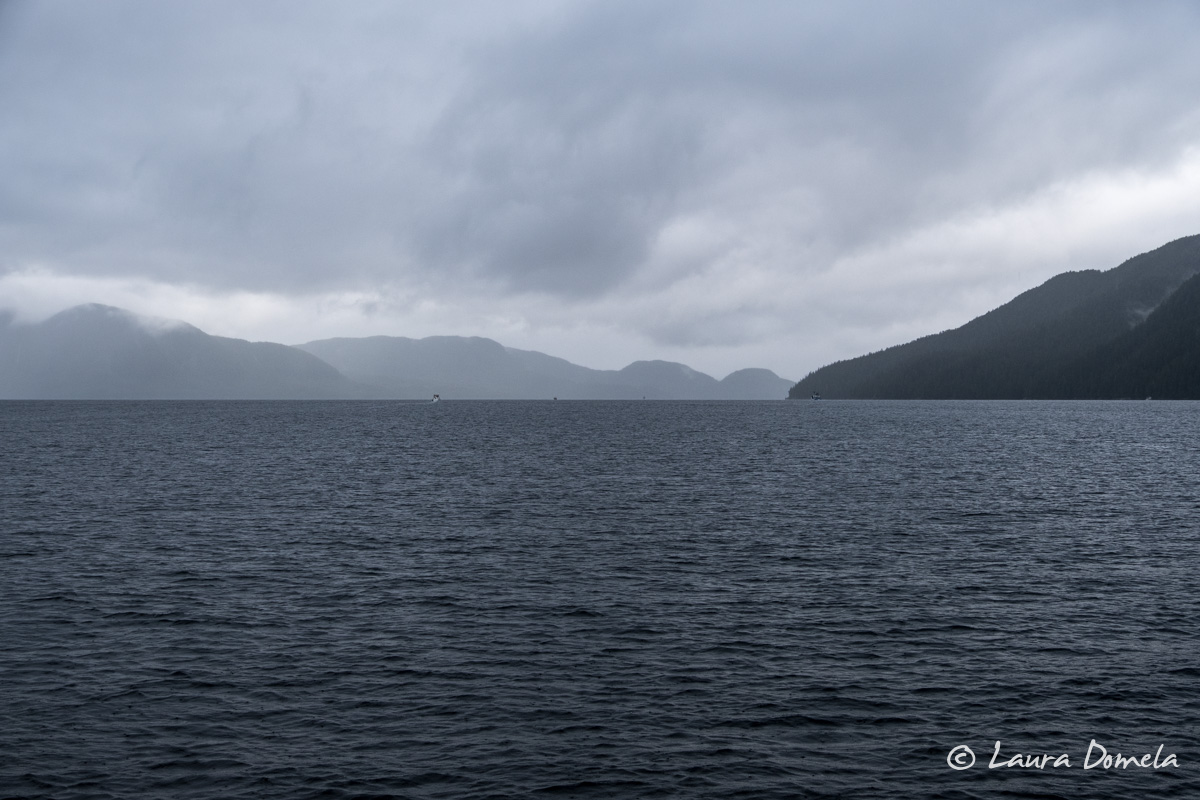 We left Butedale early this morning — just before 6:30am — to beat the current in Grenville Channel. Grenville Channel floods from both sides, and currents run to several knots. Ideally you ride the flood in, and the ebb out. Theoretically, the current was supposed to turn against us about an hour before we reached Lowe Inlet. Instead, we had over a knot of current with us the entire trip. We'll take it!
The predicted wind (SE 30-40 knots out on Hecate Strait) never materialized on the inside channels, but the rain did. Another day with more than an inch of rainfall.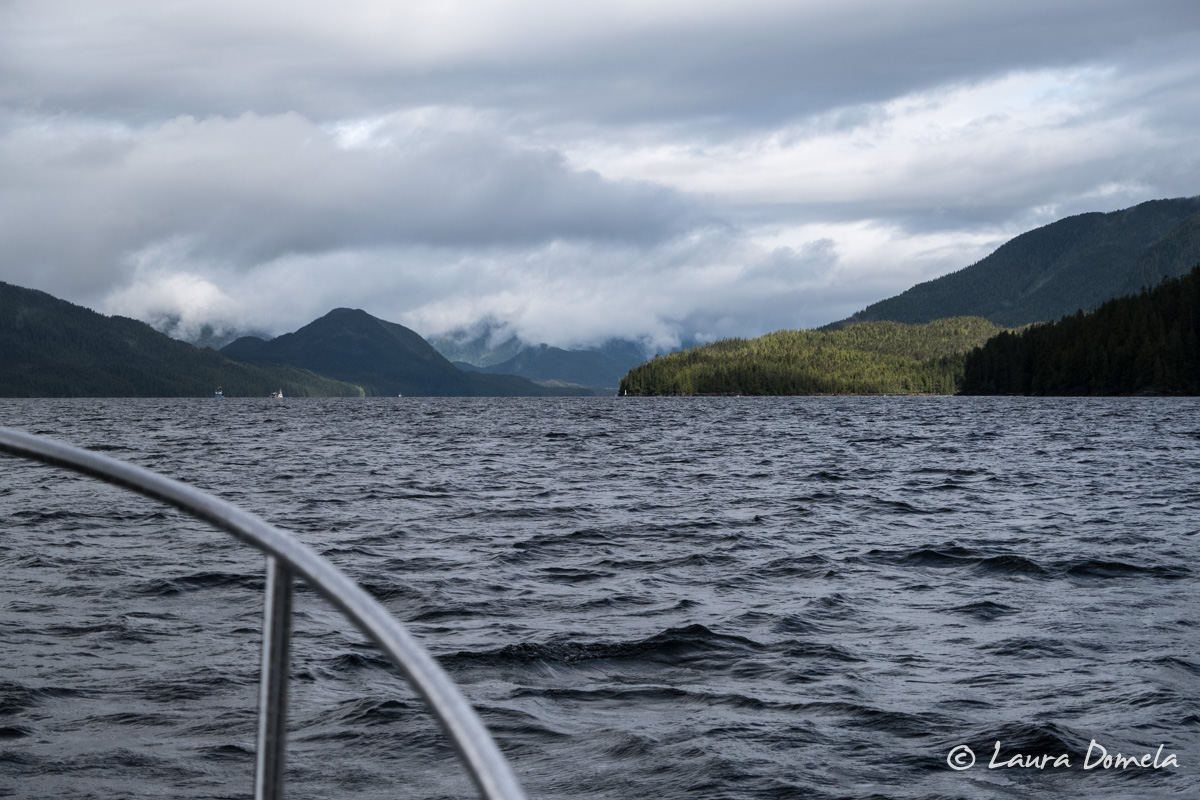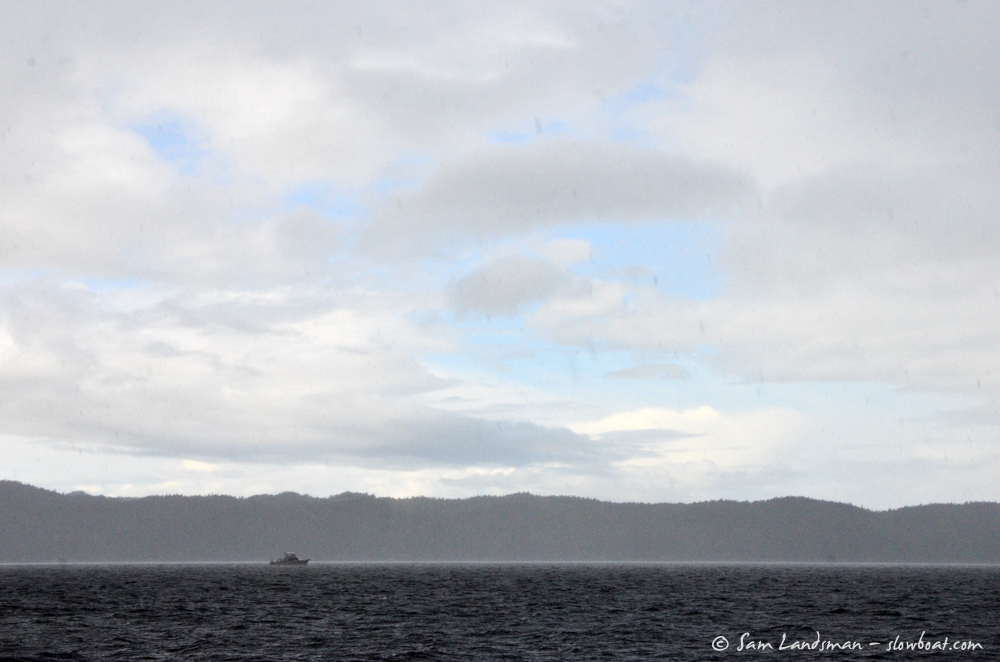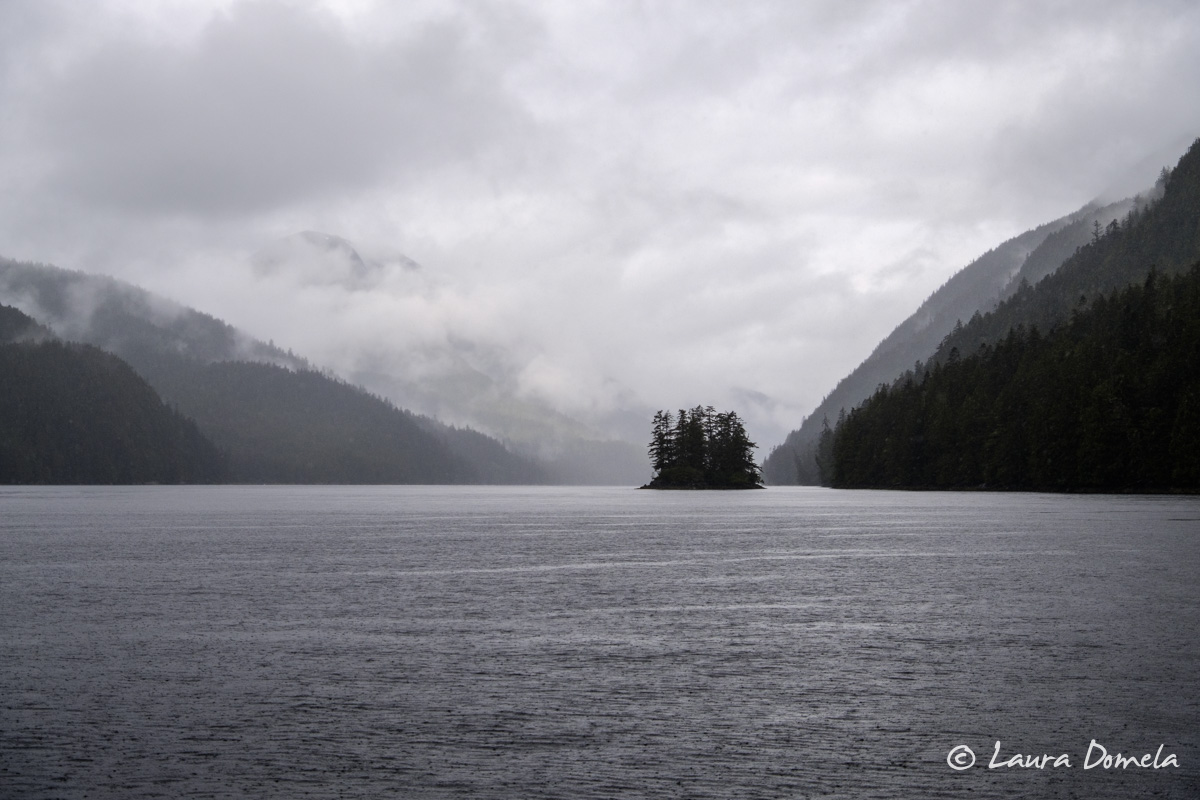 We got another sliver of blue sky once in Lowe Inlet, but it didn't last long. Still, this anchorage is beautiful!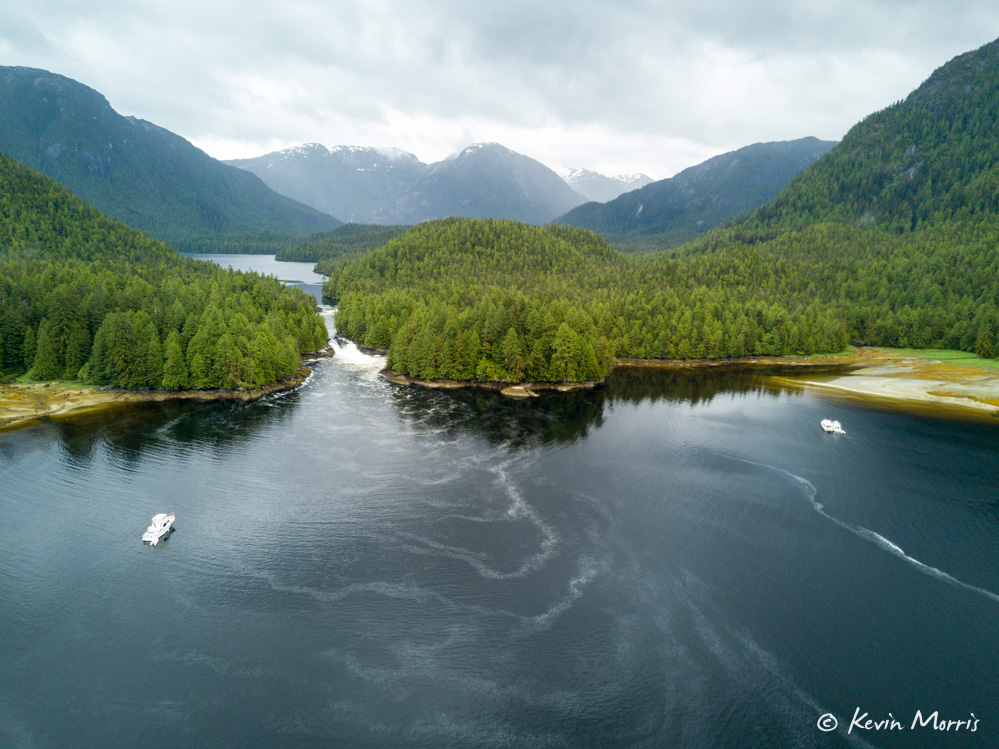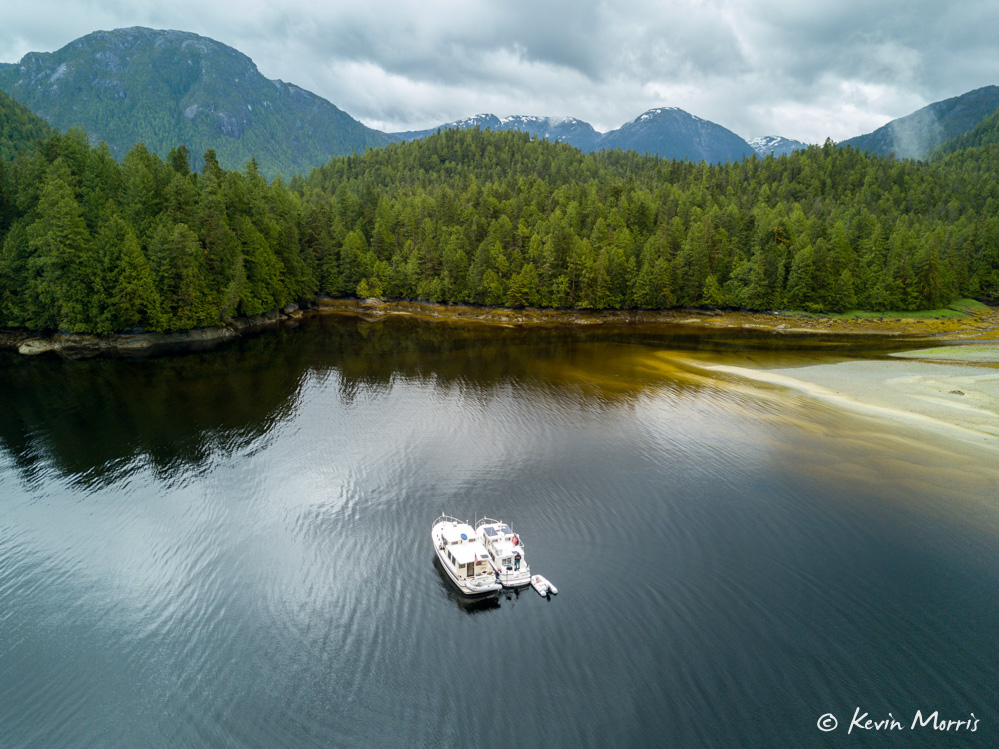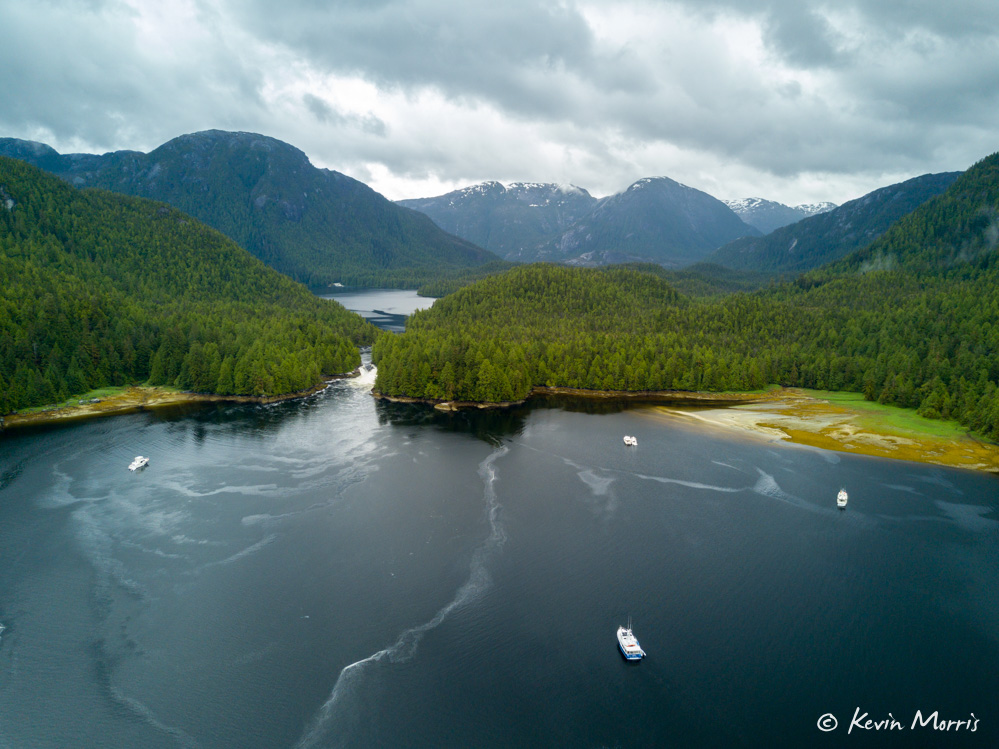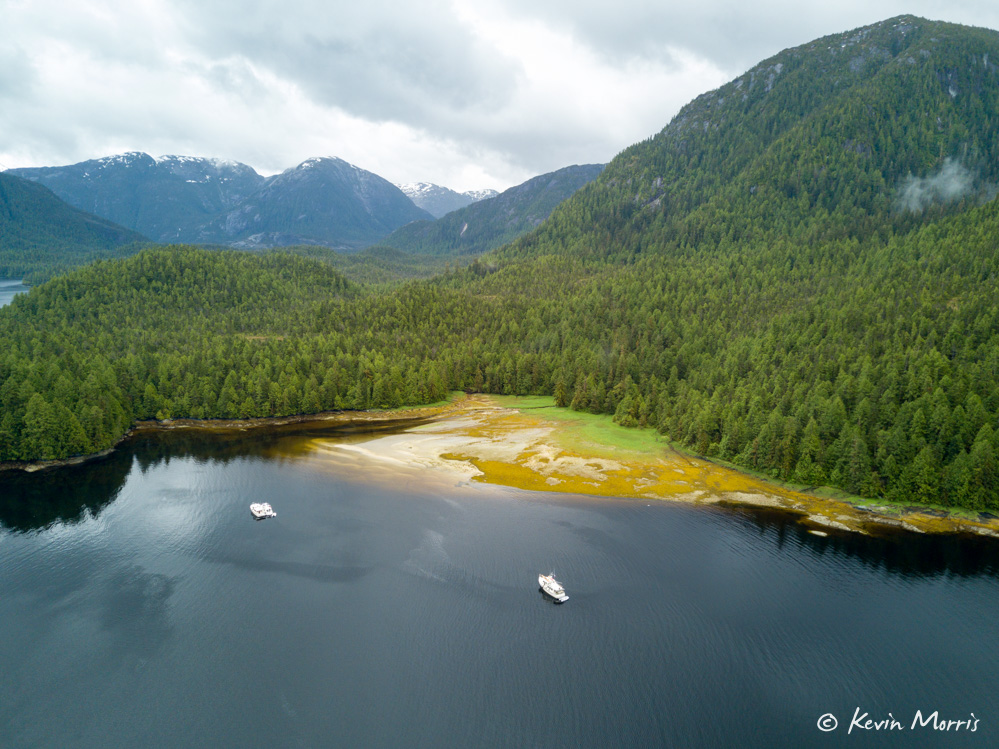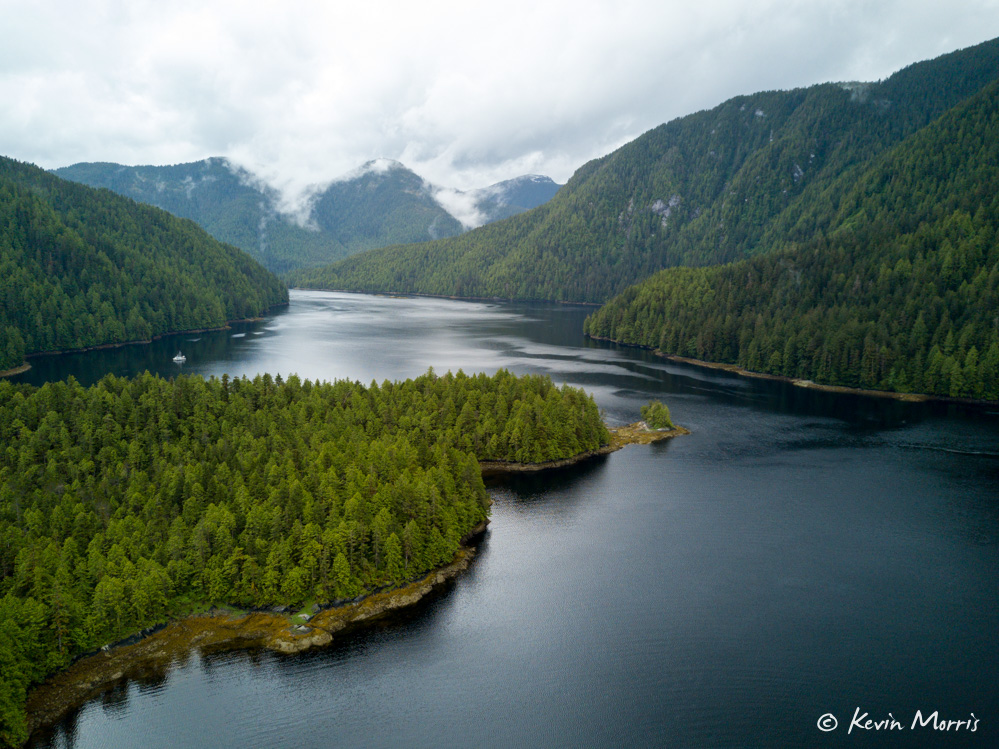 We hosted another Slowboat pasta night, but this time over on Akeeva (the Nordhavn 50). Carol and Parker were so nice to offer their beautiful galley and salon for us to gather in, and it was another really fun evening with this great group of boaters!
A comment on boating to Alaska: this is a whole new type of boating for most participants. They're experienced, but most have been weekend or vacation boaters. Covering 30-50 nautical miles every day for weeks on end is a new experience. They're doing great with this pace, though!
Today: 43.9 nautical miles, 5 hours 42 minutes
Flotilla total: 536.6 nautical miles, 74 hours 29 minutes
Today's route from Butedale to Lowe Inlet: