The forecast for crossing Dixon Entrance was about as good as it gets. Wind light, building to northwest 5-15 knots in the afternoon and 10-20 knots in the evening. Environment Canada, NOAA, Windy, and Windfinder all basically agreed, too. We'd have a lazy, three foot swell and basically calm winds.
This is the longest day of our trip at 64 nautical miles. Given the long day and the possibility of increasing wind in the afternoon, we got an early start. We'd planned to leave at 5:30. At 5:00, the weather reporting sites looked ideal. On to Alaska!
It was extremely foggy as we left our anchorage at Kelp Passage. We made our way slowly north through Chismore Passage, keeping a careful watch for crab pots and debris in the water (we saw plenty of both!)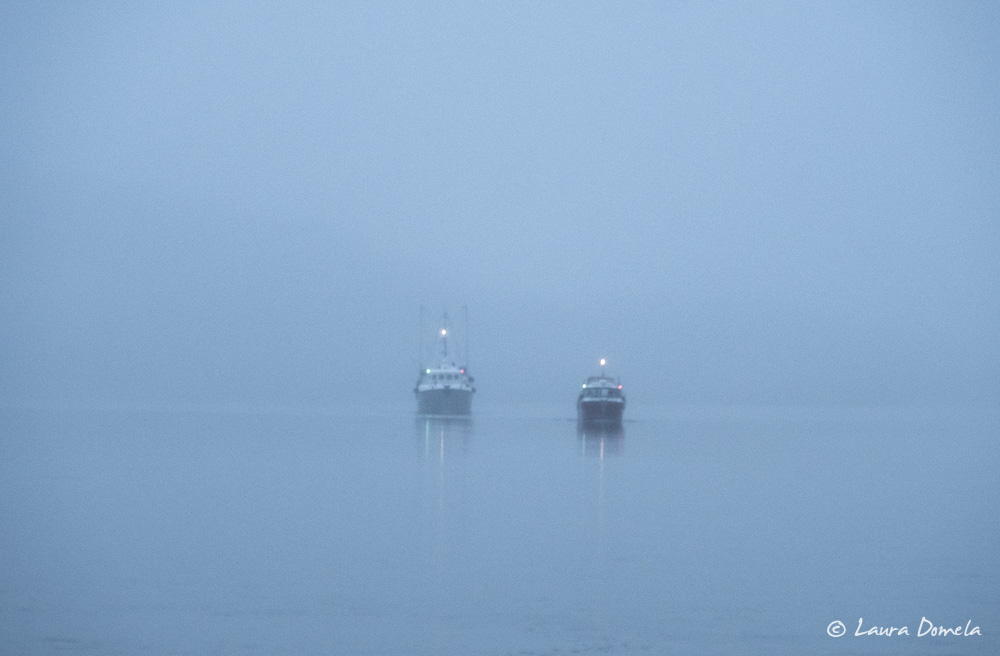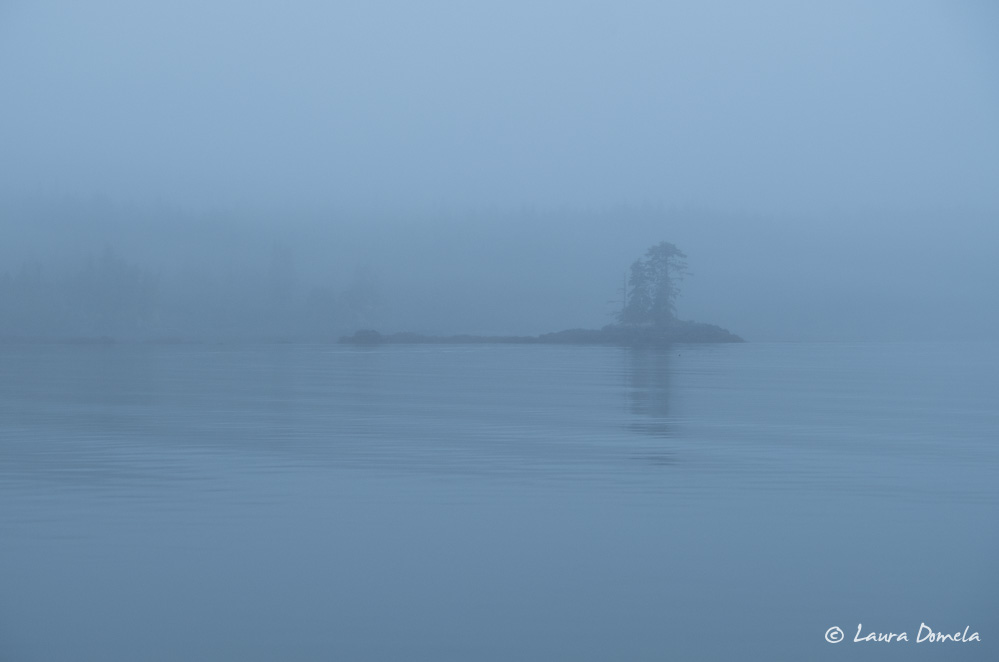 Fortunately, fog normally means calm water, and Chatham Sound certainly cooperated. Glassy seas, calm wind, no visibility.
We were monitoring the hourly Grey Island light station reports as we headed north. At first they were what we expected—northwest in the single digits. But around 7:00 a.m. the wind clocked around to the northeast and increased to 12 knots. Was this the beginning of unpredicted outflow winds from Portland Canal (like we waited out last year)? Thankfully, not really. It did get choppy for a few miles near Green Island, but it was hardly bad. Maybe 10-12 knots of wind on the beam with a 1-2 foot chop.
Soon after passing Green Island, the wind died again. A gentle ocean swell slid under the boats as we motored across the border and back into the United States. We'd all called US Customs in Ketchikan and asked permission to anchor for the night in Foggy Bay, which they gladly granted. We're always impressed with the friendly efficiency of Customs in Alaska!
We arrived in Foggy Bay around noon and had the rest of the day to relax, watch bears on shore, and explore by dinghy. It was rainy for most of the day, but eventually it let up and up went the drones for some aerial shots of our anchorage.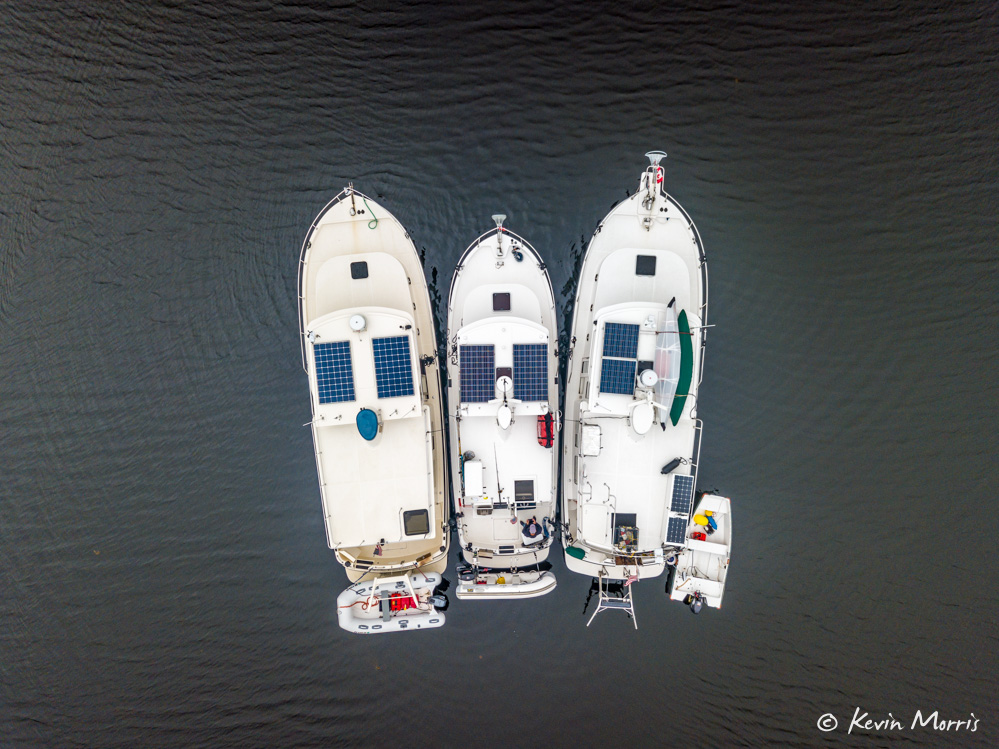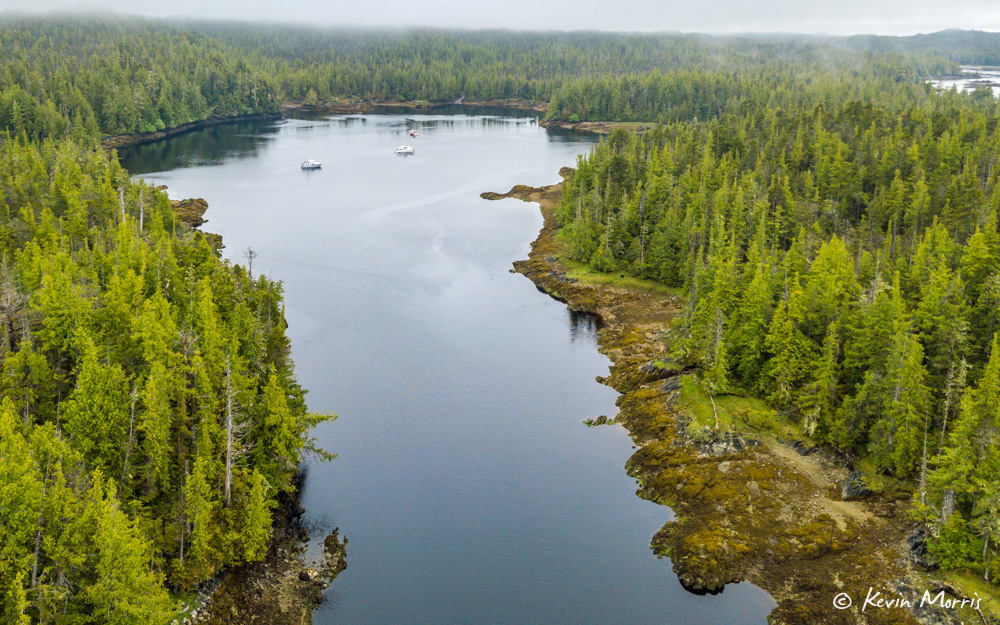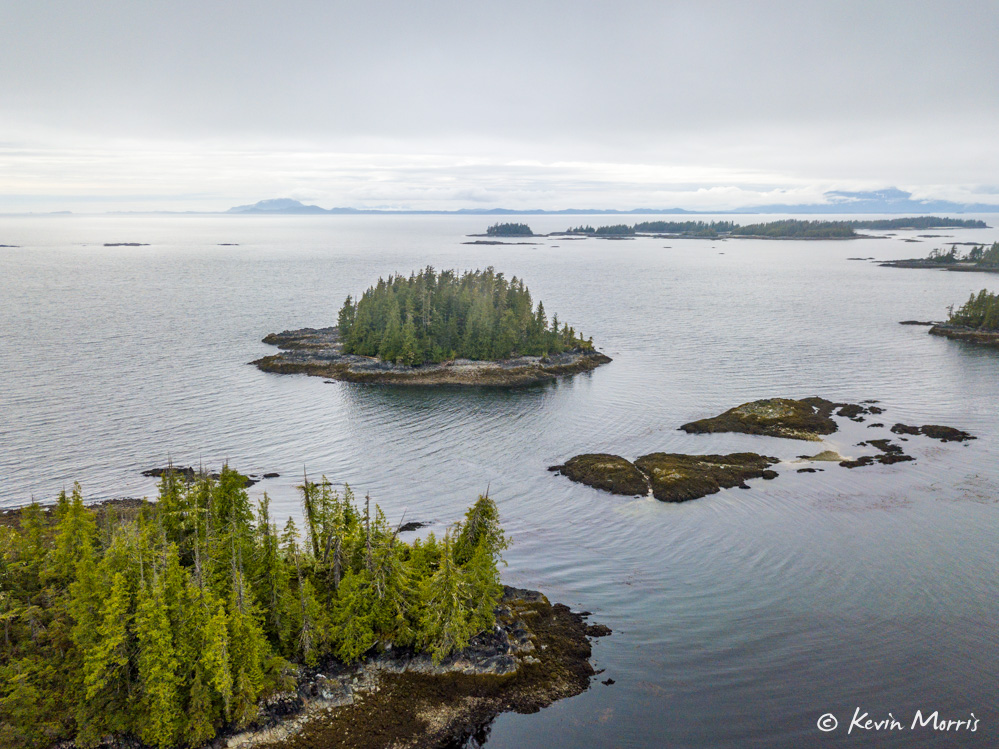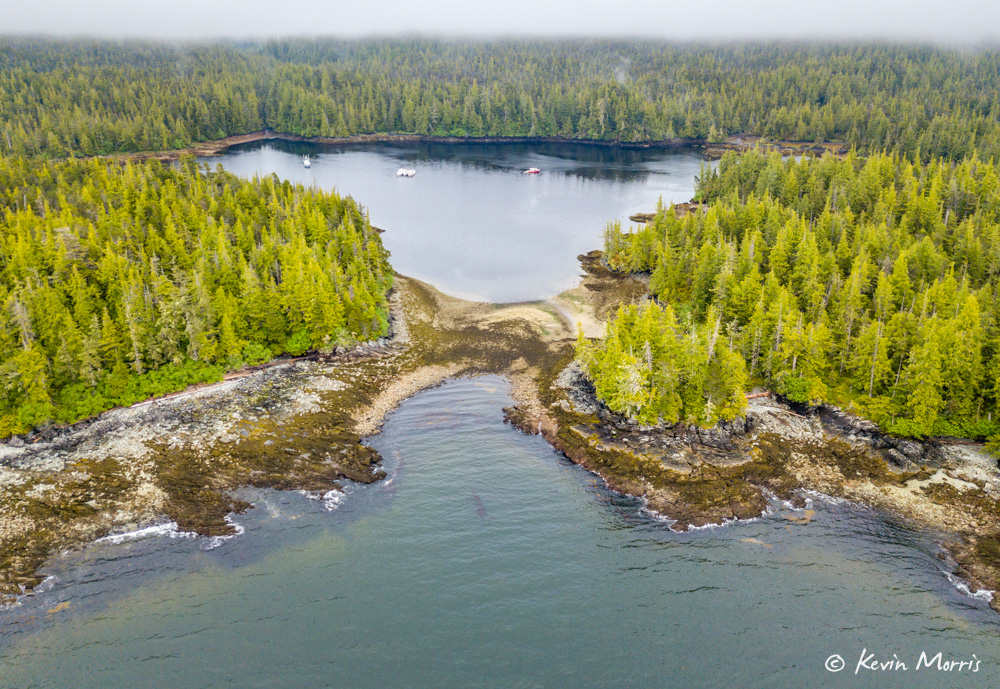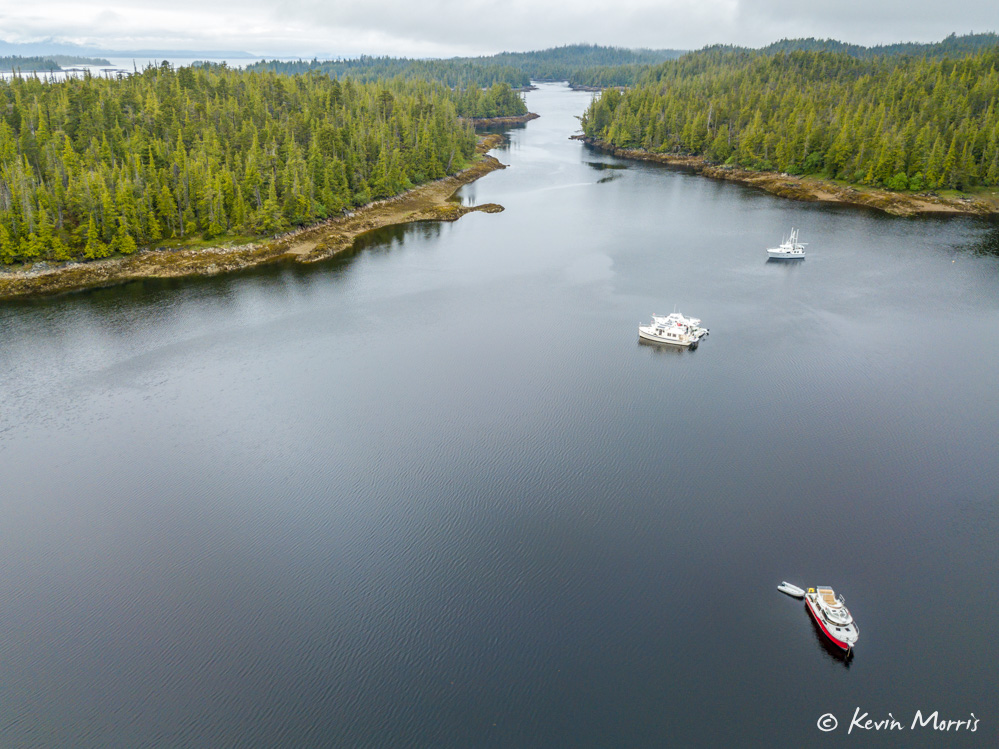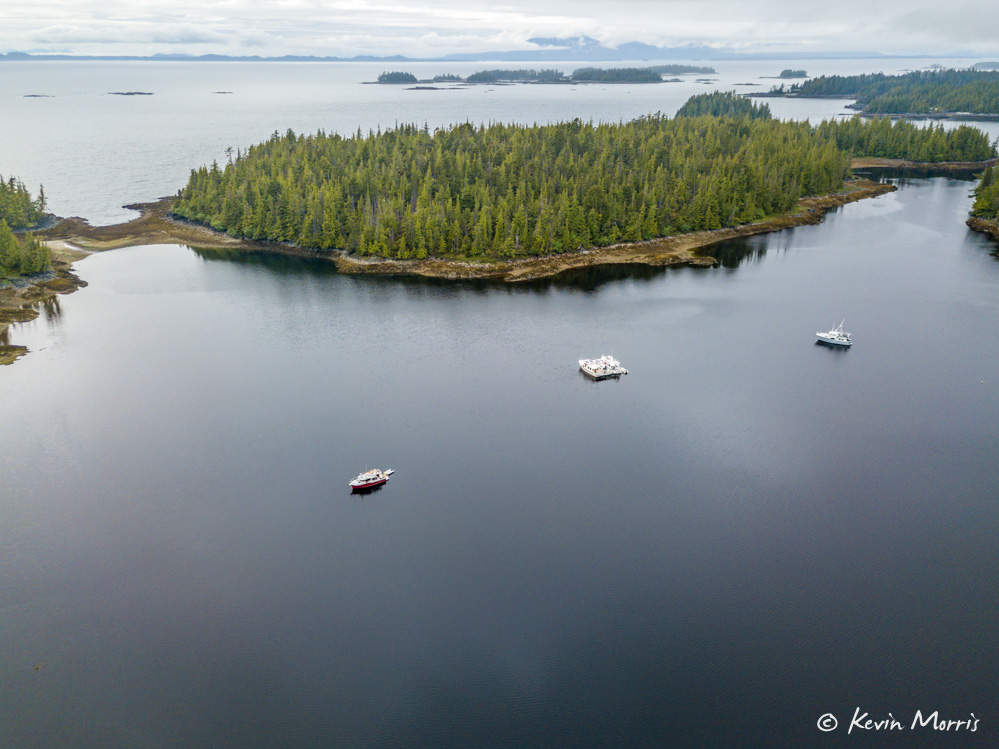 Ralph took a nice shot of the Nordic Tug raft while out dinghying: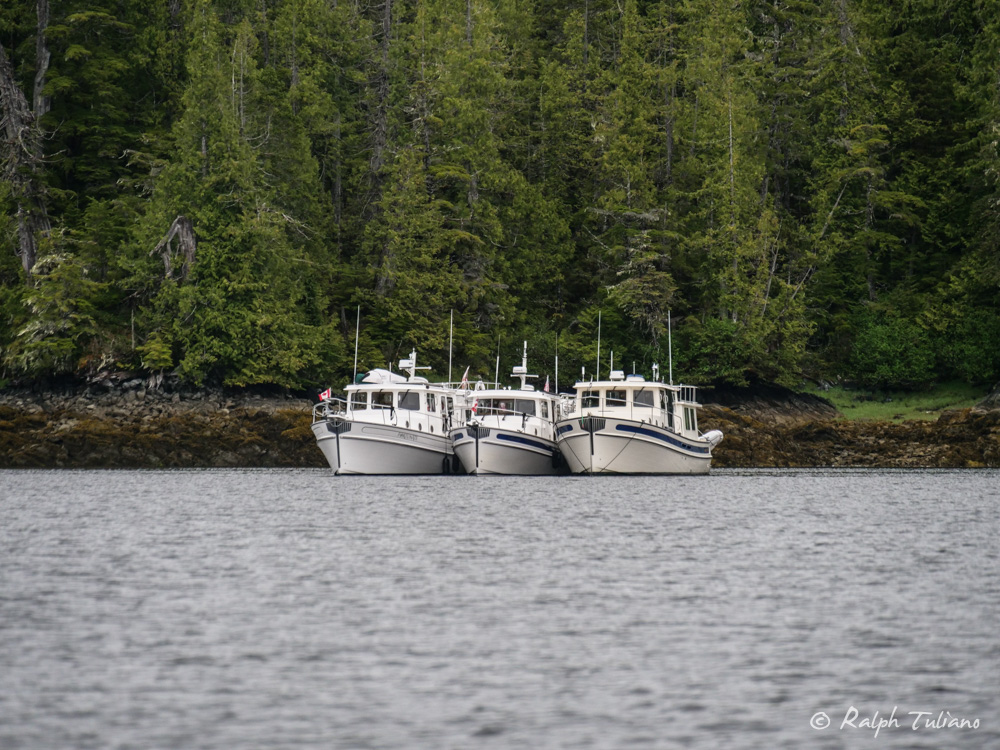 While we were making dinner, we noticed a big brown bear with three cubs over on shore. The cubs were super playful…wrestling and running and tumbling in and out of the woods. Such fun to watch, and a great "Welcome to Alaska" scene (well, it was also raining, so it could have been only slightly better).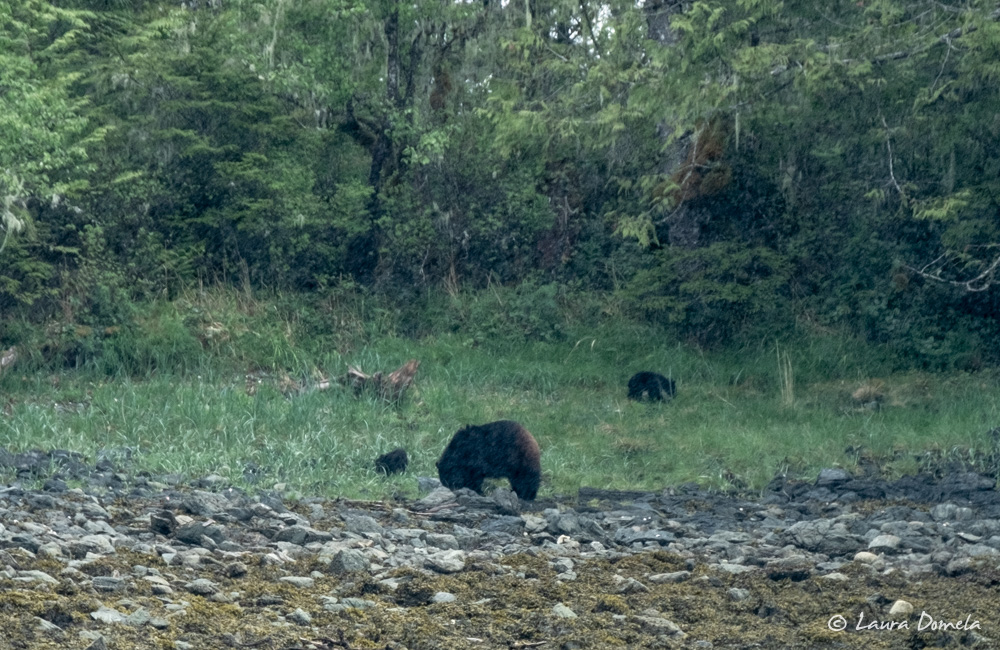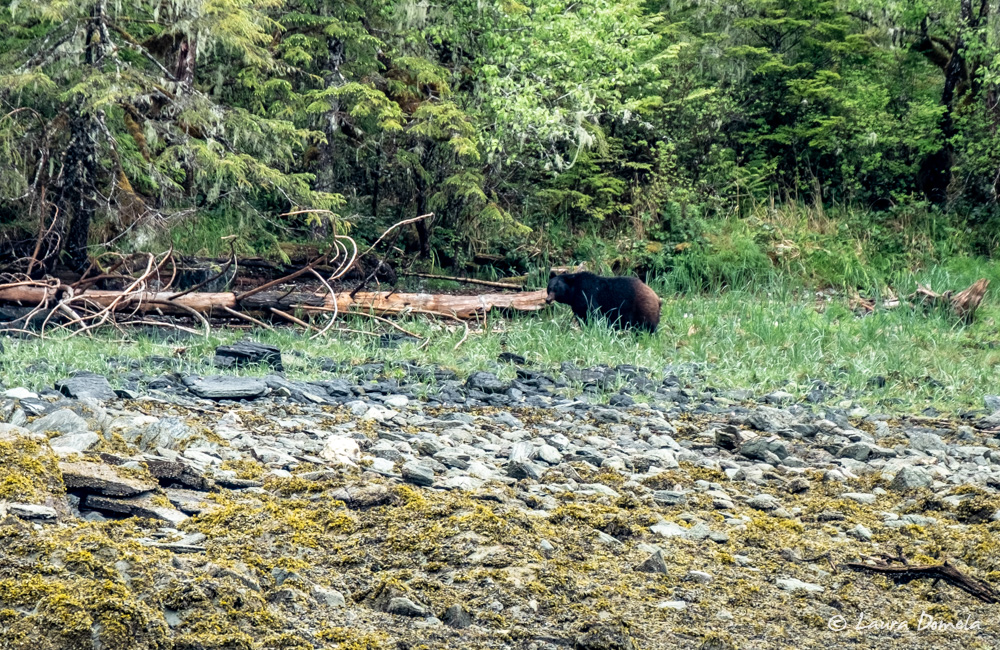 Ralph went over in his dinghy with a camera to get a closer look: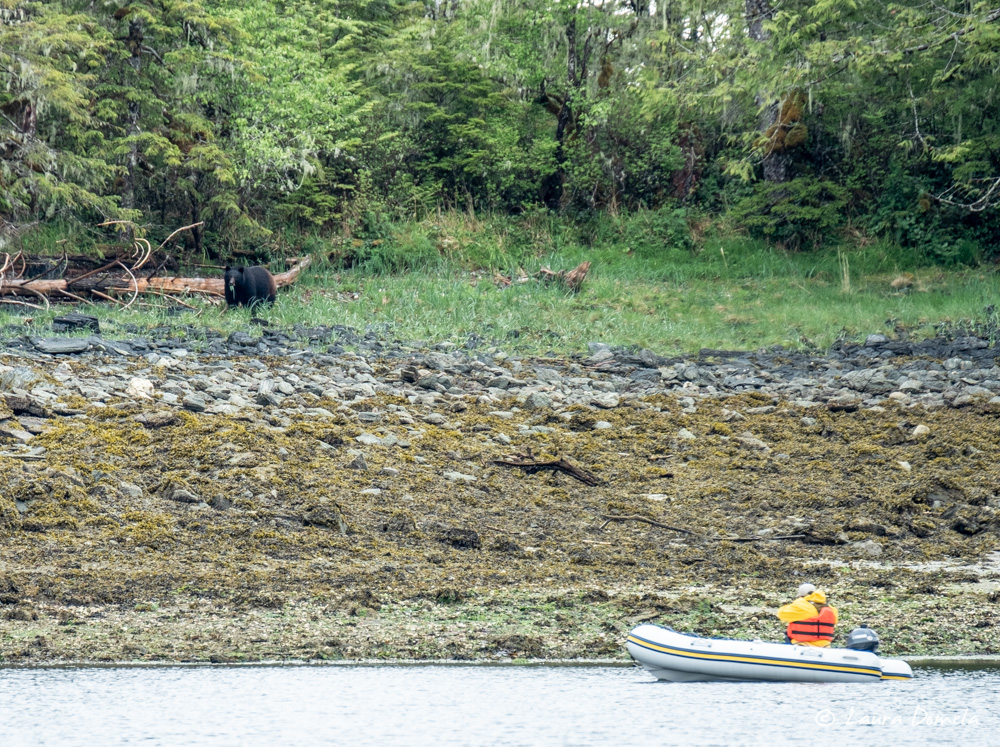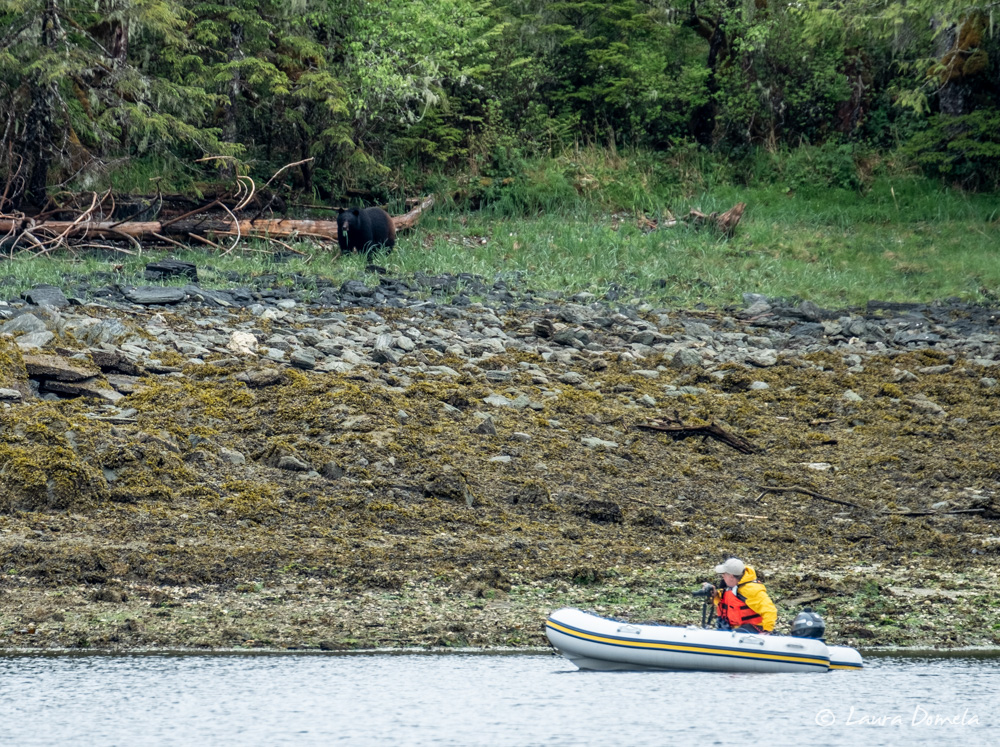 Dinner on the Airship/Safe Harbour raft tonight was chili con carne with cornbread, mac and cheese, and a big salad, with Eileen's homemade chocolate chip cookies for dessert.
Eileen's Chocolate Chip Cookies
Preheat oven to 350 degrees.
Ingredients:
1/3 c butter
1/3 c shortening
1 egg
1 tsp vanilla
½ c sugar
½ c brown sugar
Mix above until combined, but do not overmix.
1 ½ c flour
1 tsp baking soda
1 tsp salt
Directions:
Mix dry ingredients together, then add to butter mixture. Dough should be somewhat thick – do not overmix. Add 1 cup chocolate chips (Nestle's are my preference).
Drop in tablespoon sized balls on a cookie sheet, and cook for 10-12 minutes, do not overbake. Remove from cookie sheet to a wire rack to cool.
______________________________
Today's total: 64.2 nautical miles, 7 hours 57 minutes
Flotilla total: 652.8 nautical miles, 88 hours 51 minutes underway