Bull Harbour to North Harbour (in Quatsino Sound) is one of the more challenging runs on a trip around Vancouver Island. Just outside of Bull Harbour is Nahwitti Bar, a shallow spot with swift moving current and ocean swells. At slack, it's not a big deal, but with an ebb, it can be awful. The problem is it's also good to be at Cape Scott at slack, and unless you travel at about four knots, it's impossible to hit both Nahwitti Bar and Cape Scott at the same slack, and there's no good anchorage between them.
Thankfully, there's an alternative to Nahwitti Bar. A safe channel inside of Tatnall Reefs, right along the Vancouver Island shore, is generally much calmer than Nahwitti Bar and adds only a few miles to the trip. We took it and were rewarded with less current and calmer seas.
Since we planned to skip Nahwitti Bar, we'd timed our departure to arrive at Cape Scott at slack. Conditions sounded ideal: wind light, seas rippled. Clouds hung low. A three foot swell was running, but it was lazy enough to be reasonably comfortable.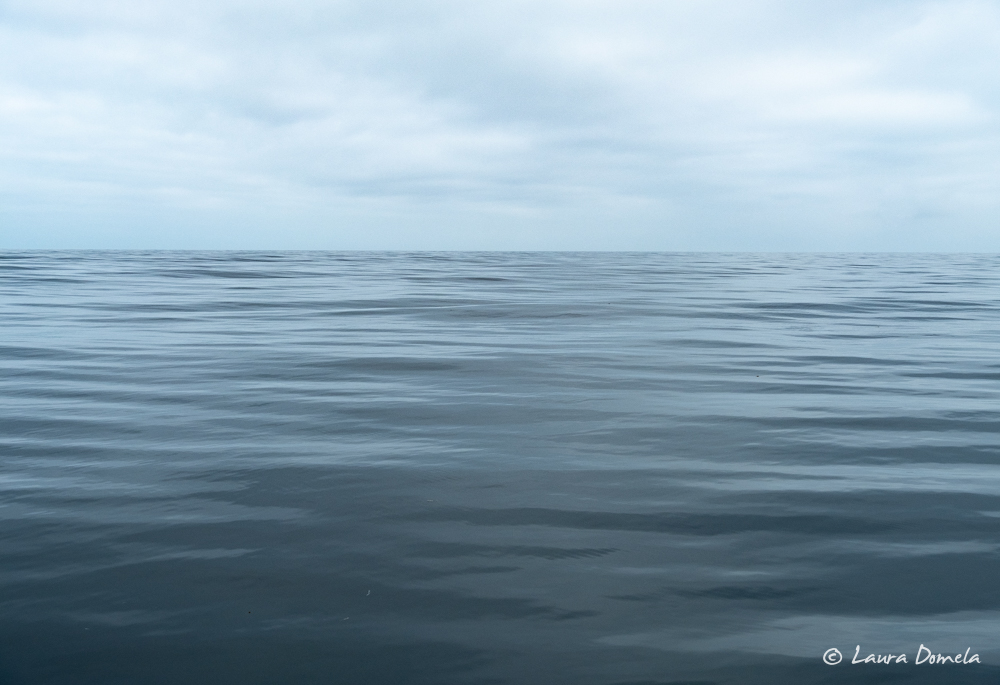 After rounding Cape Scott, conditions calmed down even more. Just a low, lazy swell.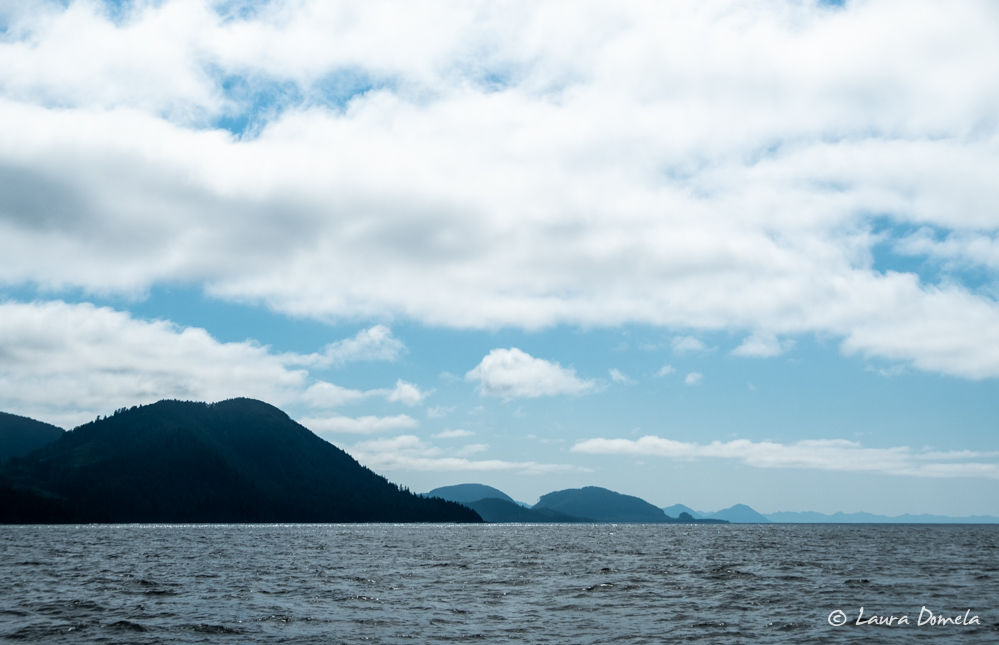 We've seen so many otters in the past few days, which could explain the lack of crabs in our crab pots!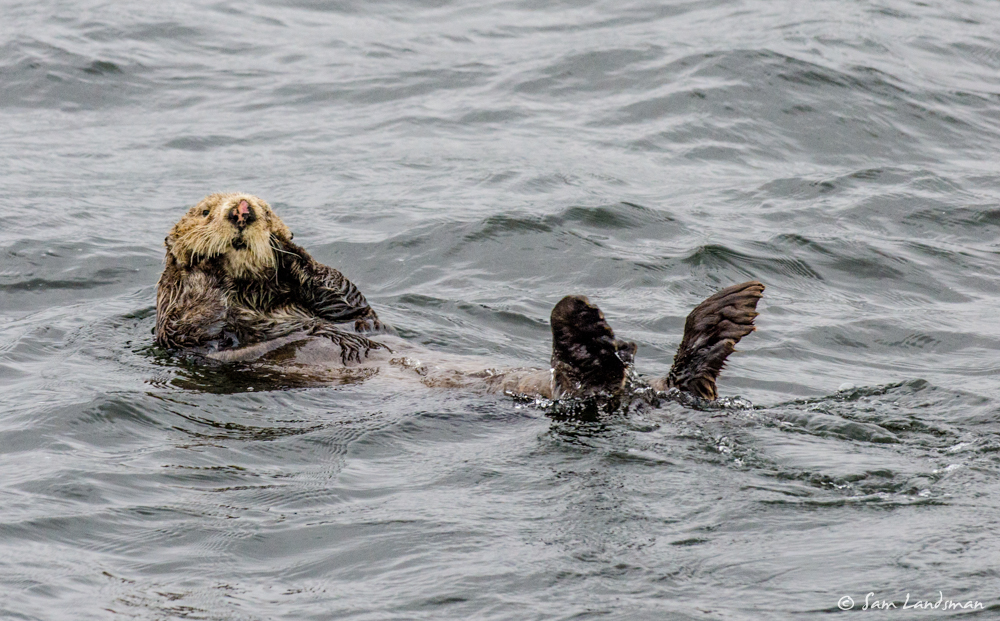 The northwesterly began filling in as the sun came out and built to around 15 knots. Seas built to two or three feet. Zube hoisted the sails and enjoyed a perfect downwind sail. A few of the powerboaters might have been jealous!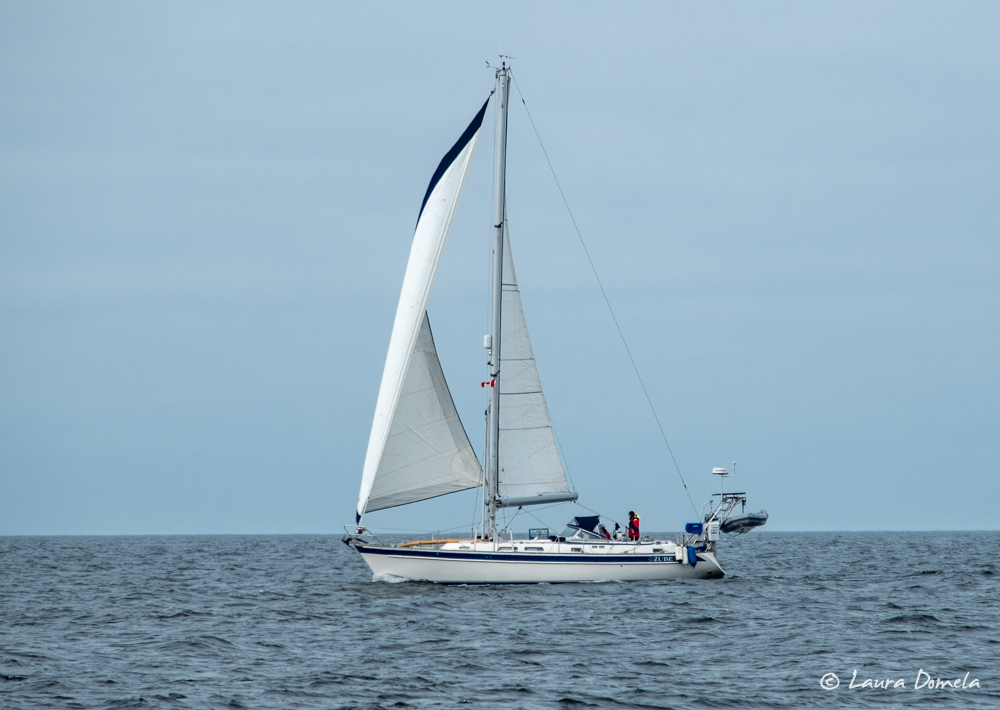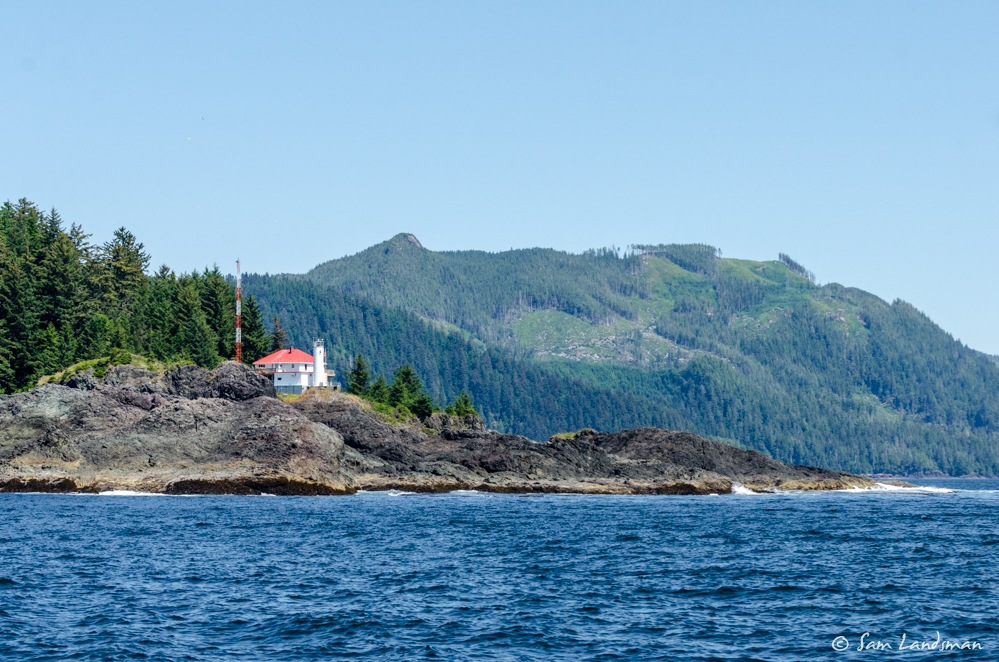 North Harbour is a huge, well-protected anchorage just a few miles from Winter Harbour. Once we anchored, Kevin took the drone up for some aerial shots of the anchorage: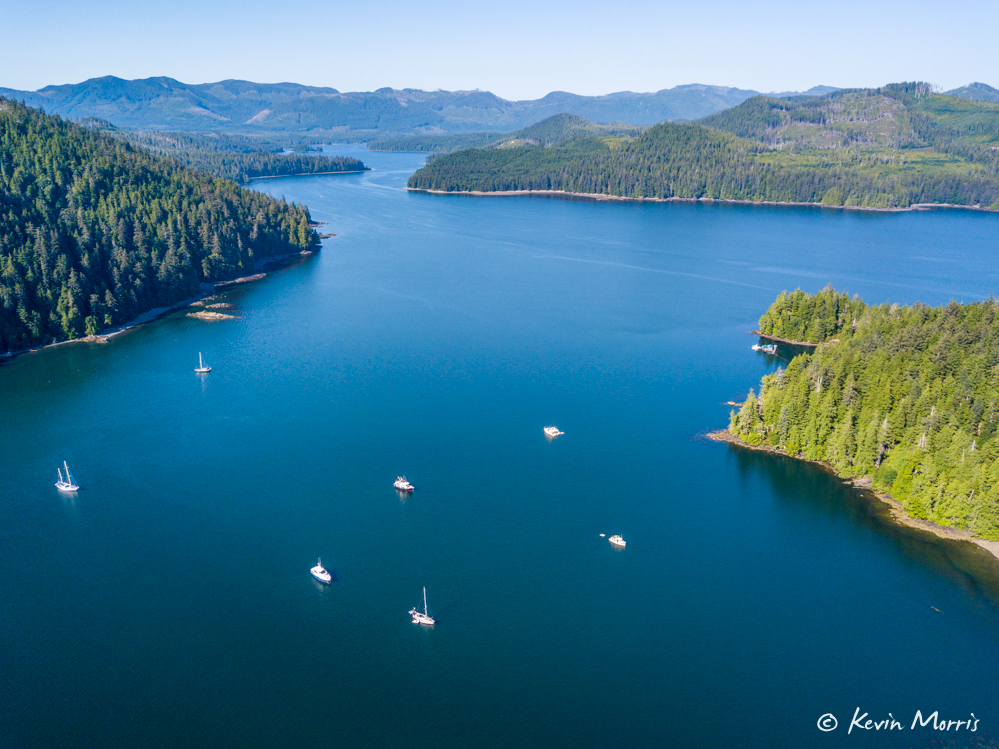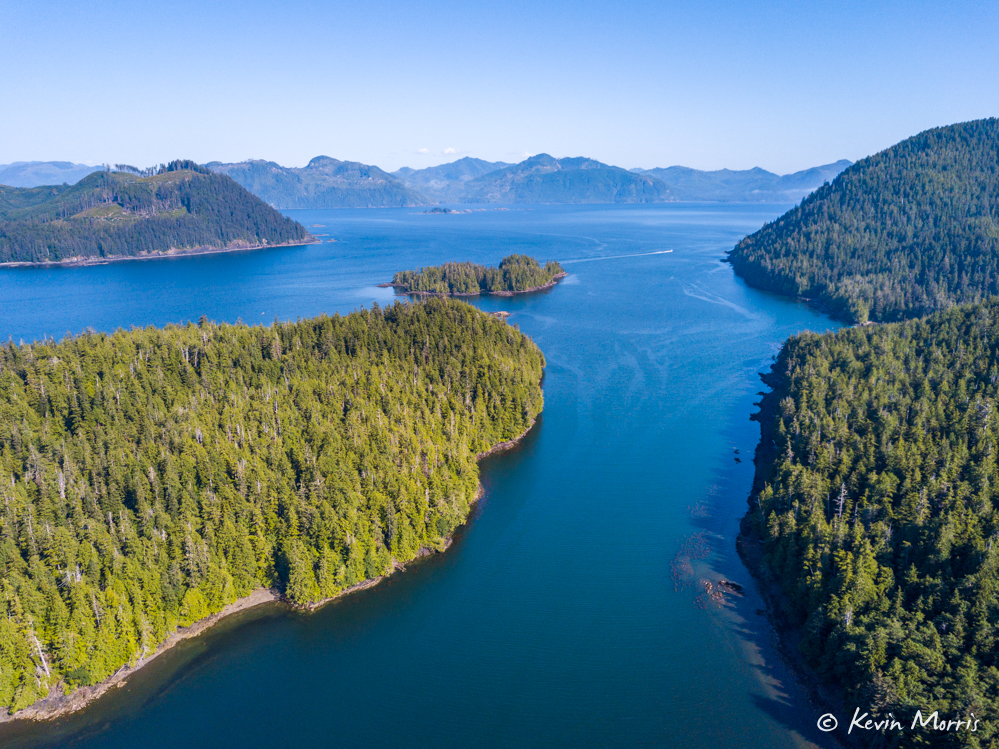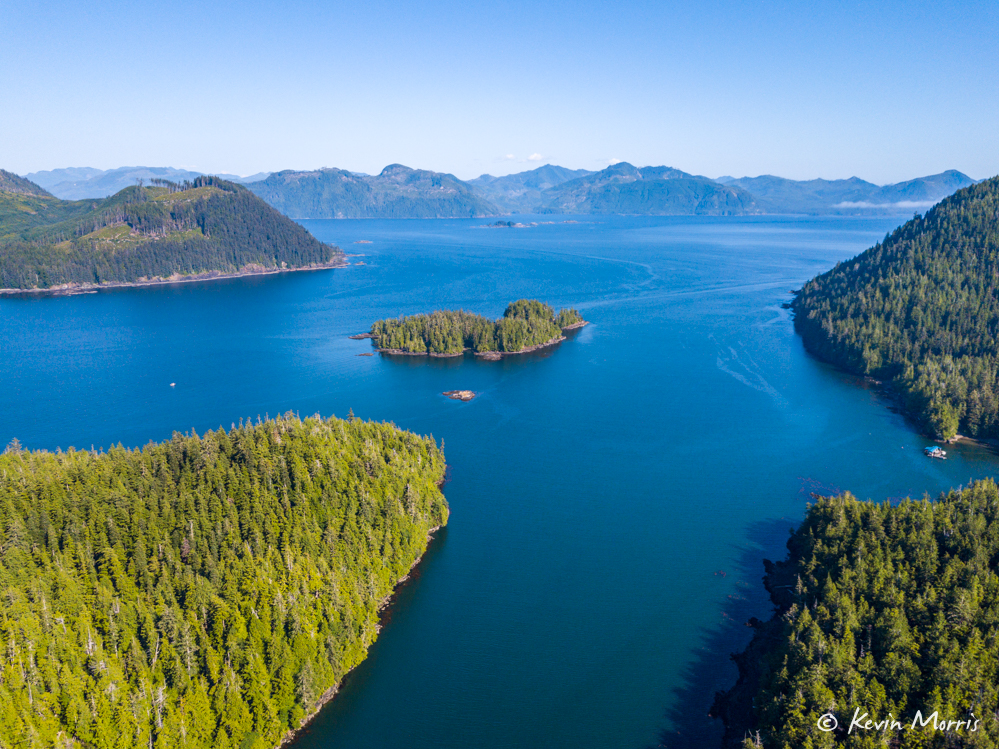 Next, we got in the dinghies and headed for town! Winter Harbour has several fishing lodges, campgrounds, and a small marina with store that caters to sportfishermen. Since we just left Port McNeill a few days ago, we looked around, grabbed a snack, and then headed back to the boats to get ready for dinner.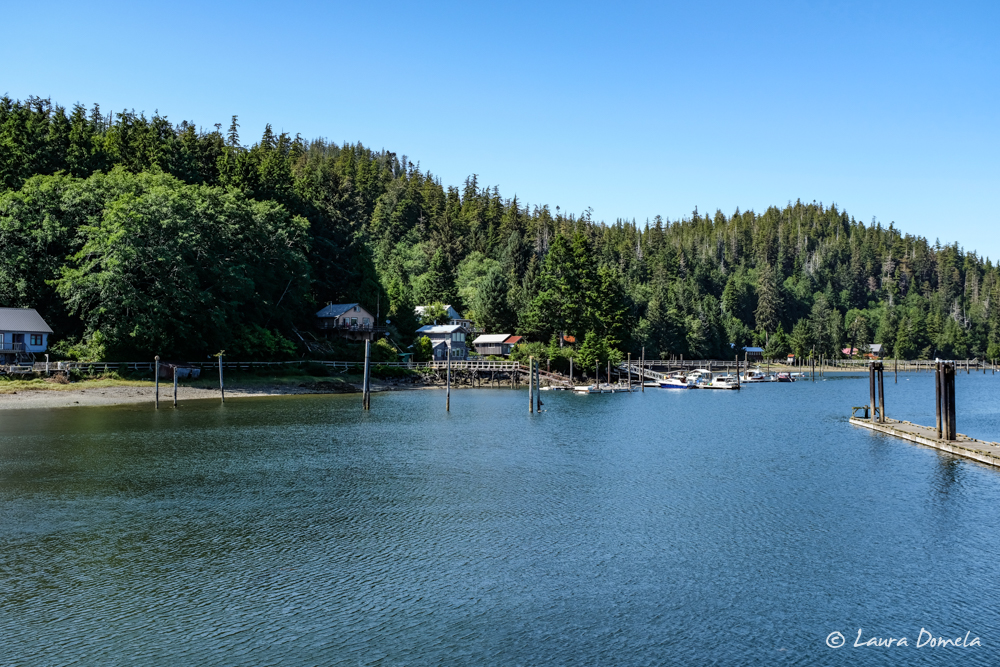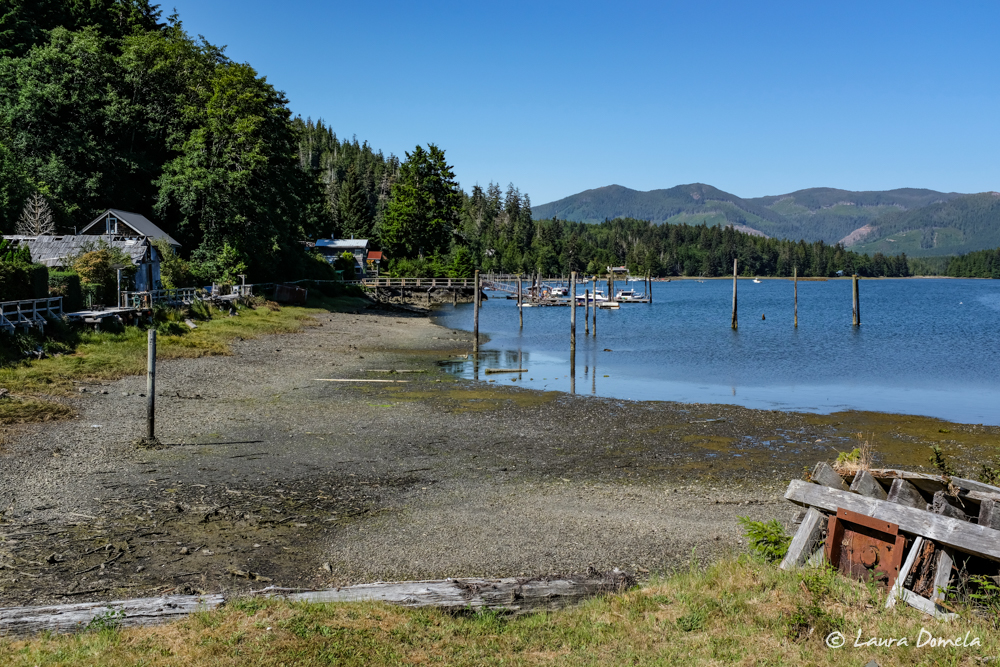 Dinner tonight on Safe Harbour/Airship: grilled salmon and halibut with romesco sauce, rice pilaf, garlic bread, salad, and blueberry cobbler and brownies for dessert!
Today's total: 56.4 nautical miles, 7 hours, 20 minutes
Flotilla total: 97 nautical miles, 13 hours 7 minutes underway