We left North Harbour about 8:00 a.m. for the relatively short run to Klaskish Basin.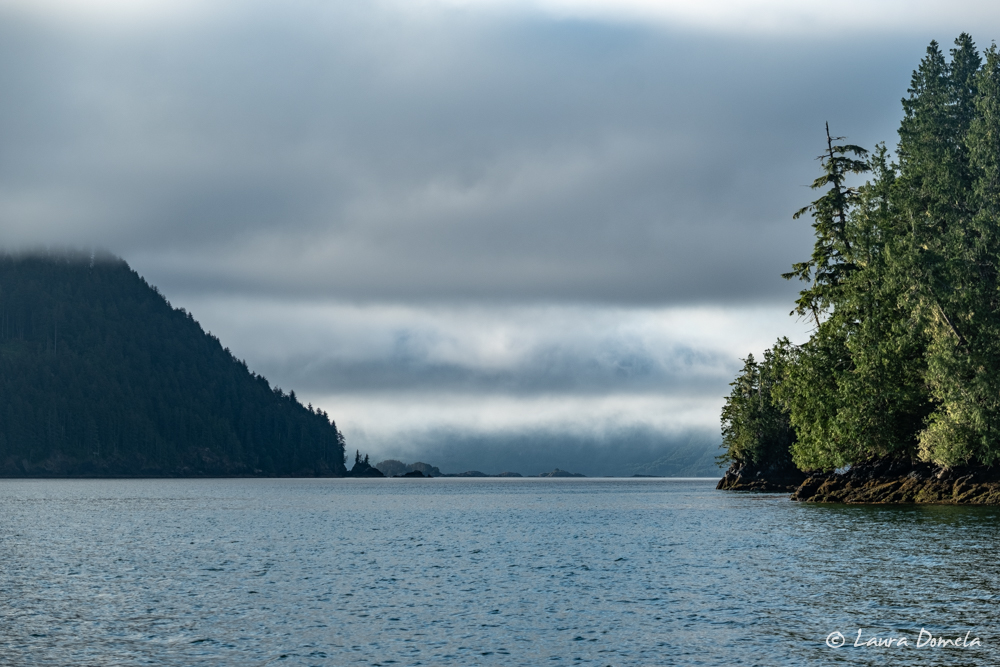 A couple of black/white fog and tree photos on our way out of North Harbour: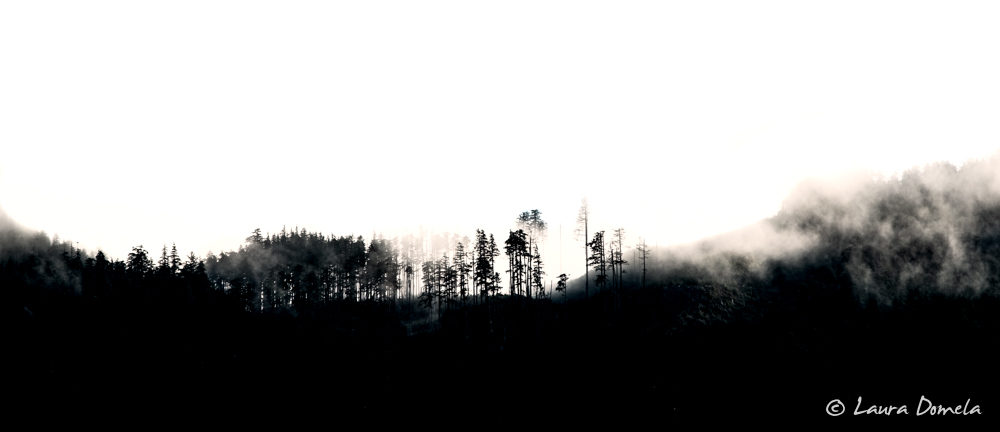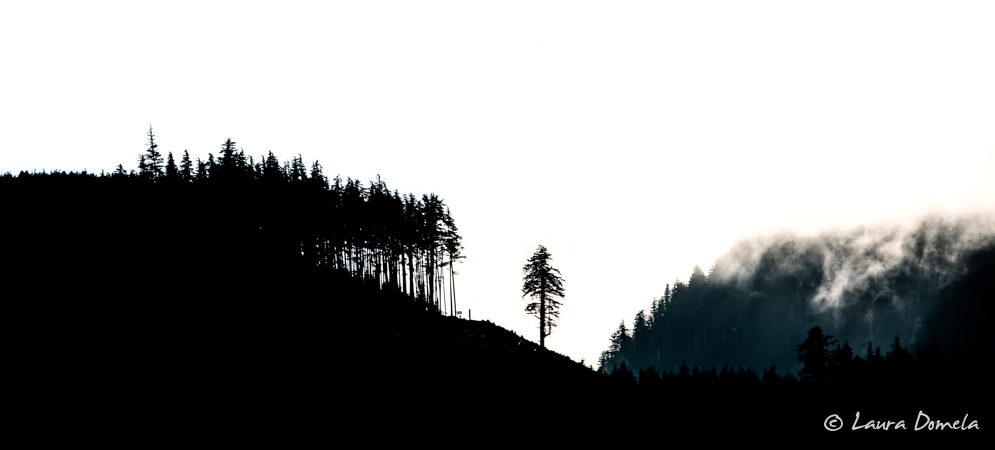 This route crosses the mouth of Quatsino Sound, and we'd hoped for calm morning conditions. Instead, we found 15-knot outflow winds meeting a low westerly swell. The seas didn't look that bad, but they were confused and resulted in a somewhat rolly ride. Thankfully, the seas and wind settled down as we exited Quatsino Sound.
Approaching Klaskish Basin, we experienced the first fog of the trip. When we entered the fog bank, the wind dropped to zero and the seas flattened out. At times, visibility was down to a quarter mile. Radar, AIS, and chartplotters allow us to "see" through the fog, but it's more work for the person at the helm.
Speaking of chartplotters, many have the entrance to Klaskish Basin misplaced! This is a very narrow entrance—maybe 100 feet wide in places, 50+ feet deep and free of hazards—but Garmin and Navionics charts show it in a slightly wrong location! It's shifted maybe 50 feet to the west, which puts the boat icon firmly on shore. Notably, the CHS raster charts and C-Map charts we have on Coastal Explorer show the channel correctly.
Airship and Safe Harbour arrived first, and Sam took his drone up as Waterford was entering the basin: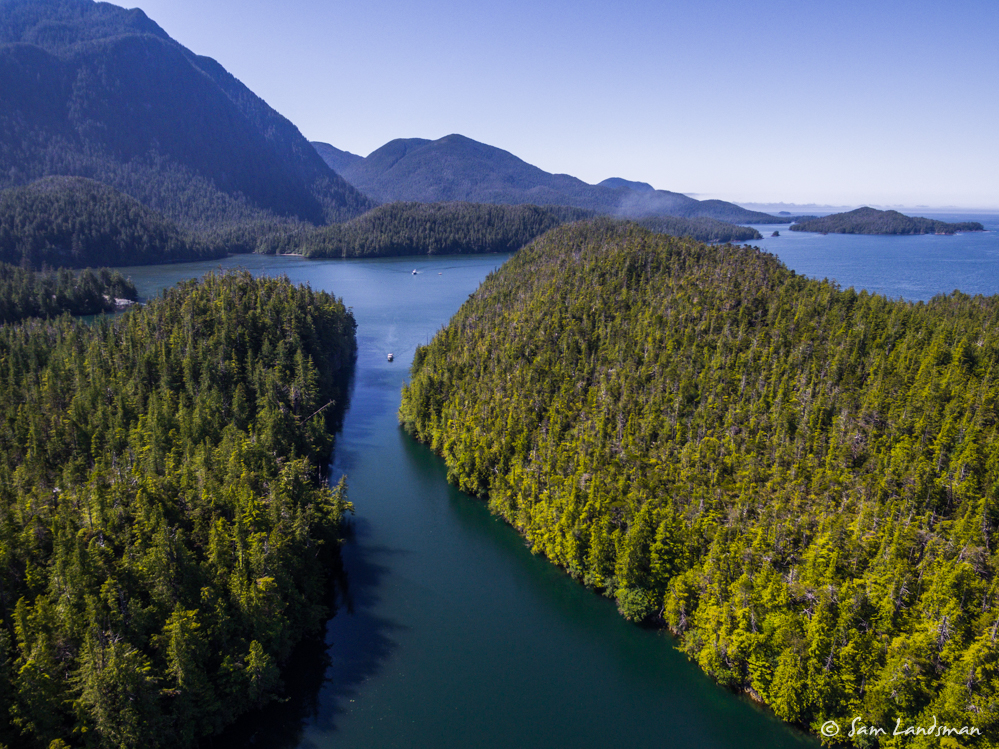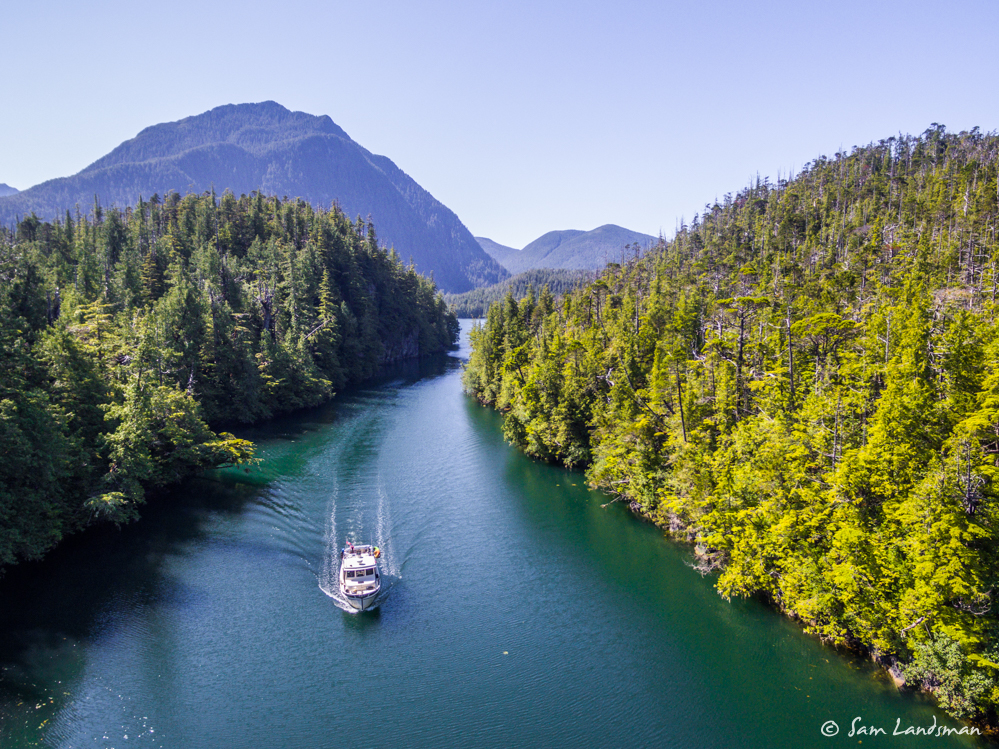 Kevin was up with his drone in time to get some aerial shots of Mana Kai's arrival: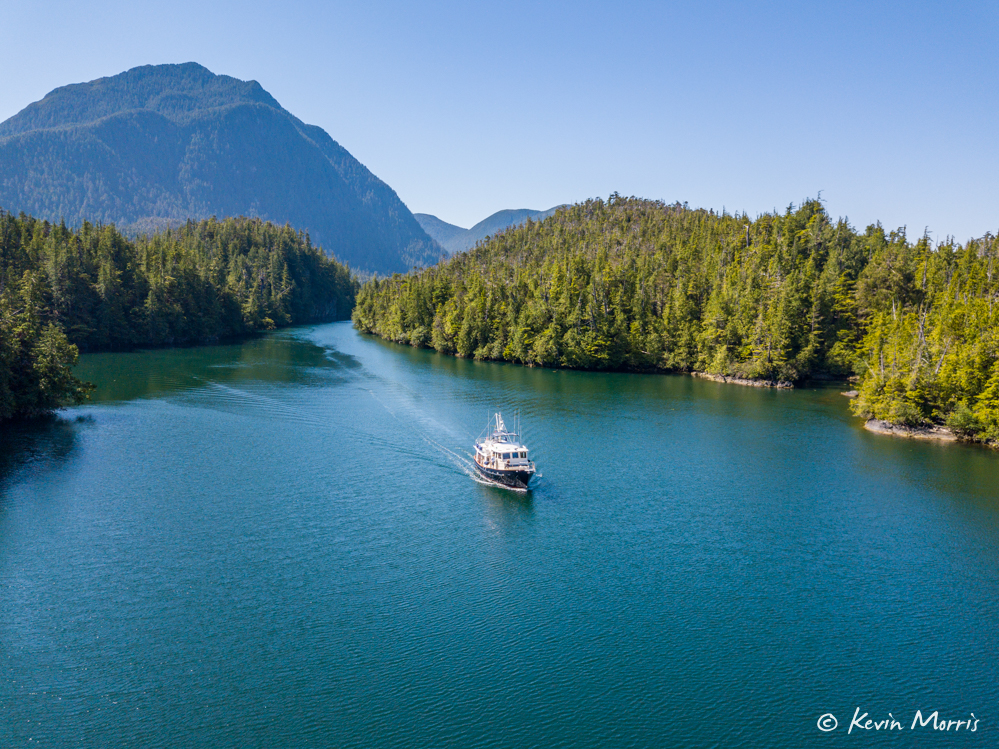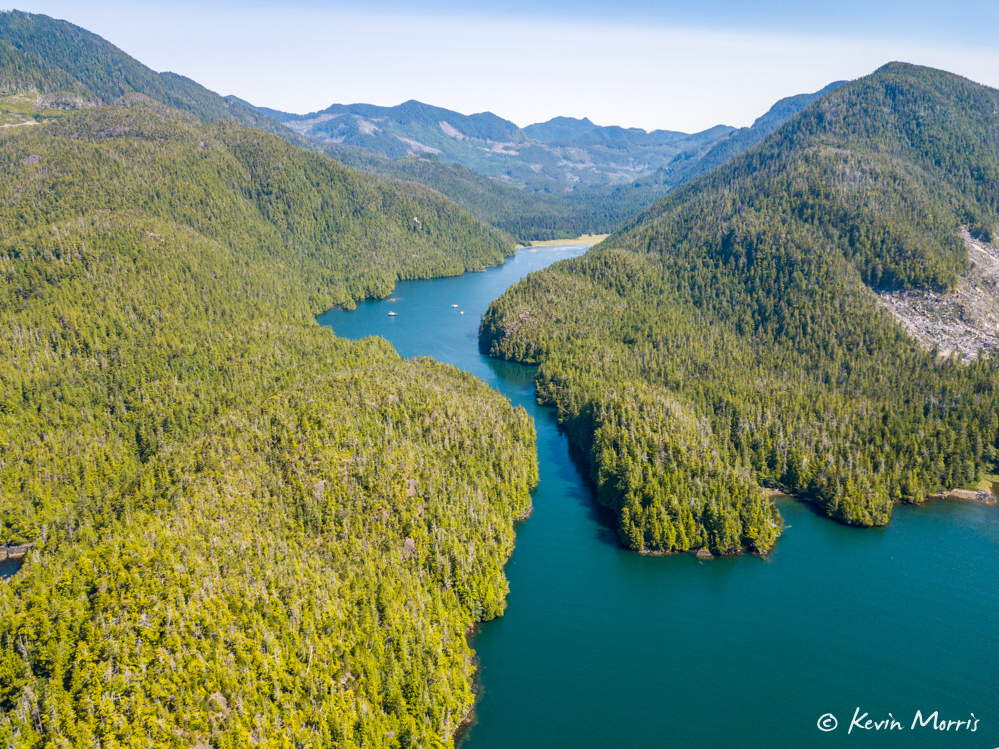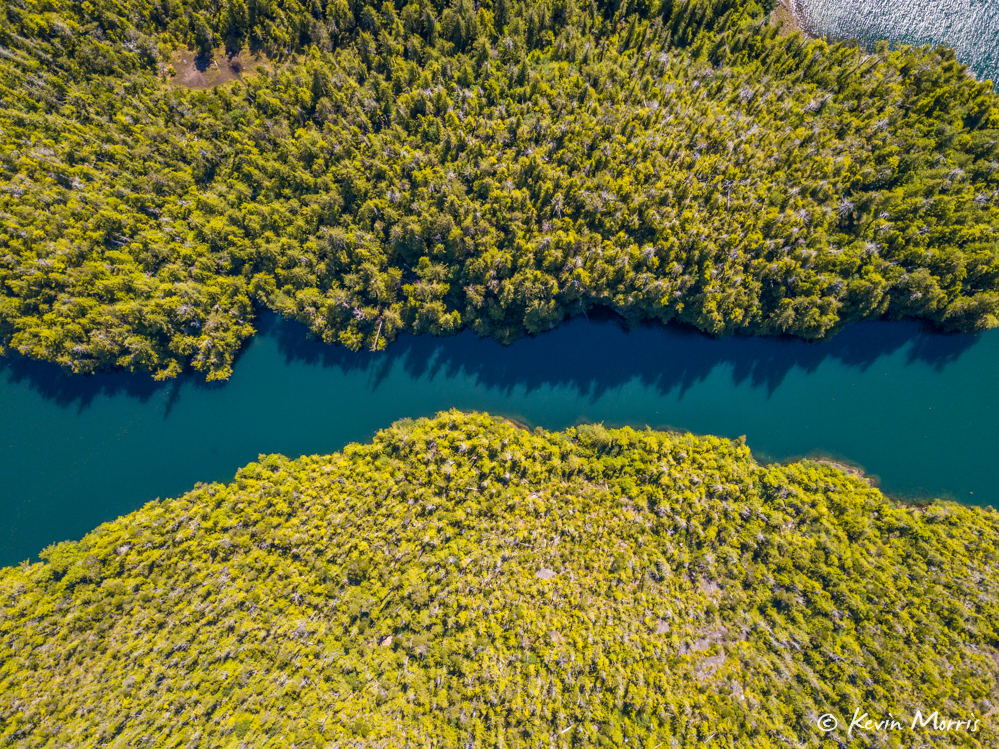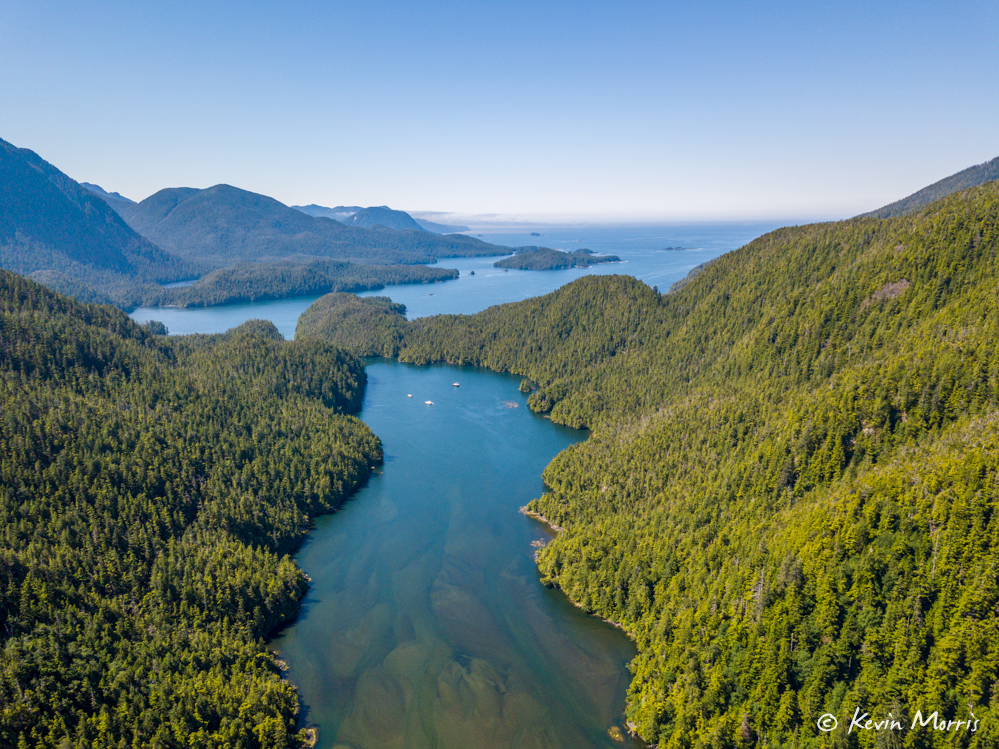 Klaskish Basin is a beautiful, remote anchorage. We were the only boats there, and enjoyed a lazy afternoon. Some people explored the area, a few tried for crab (no luck, because…otters), and many napped or relaxed aboard. We all met on Safe Harbour/Airship for another dinner (taco night!). This group is super compatible and loves meeting up every night. Fun!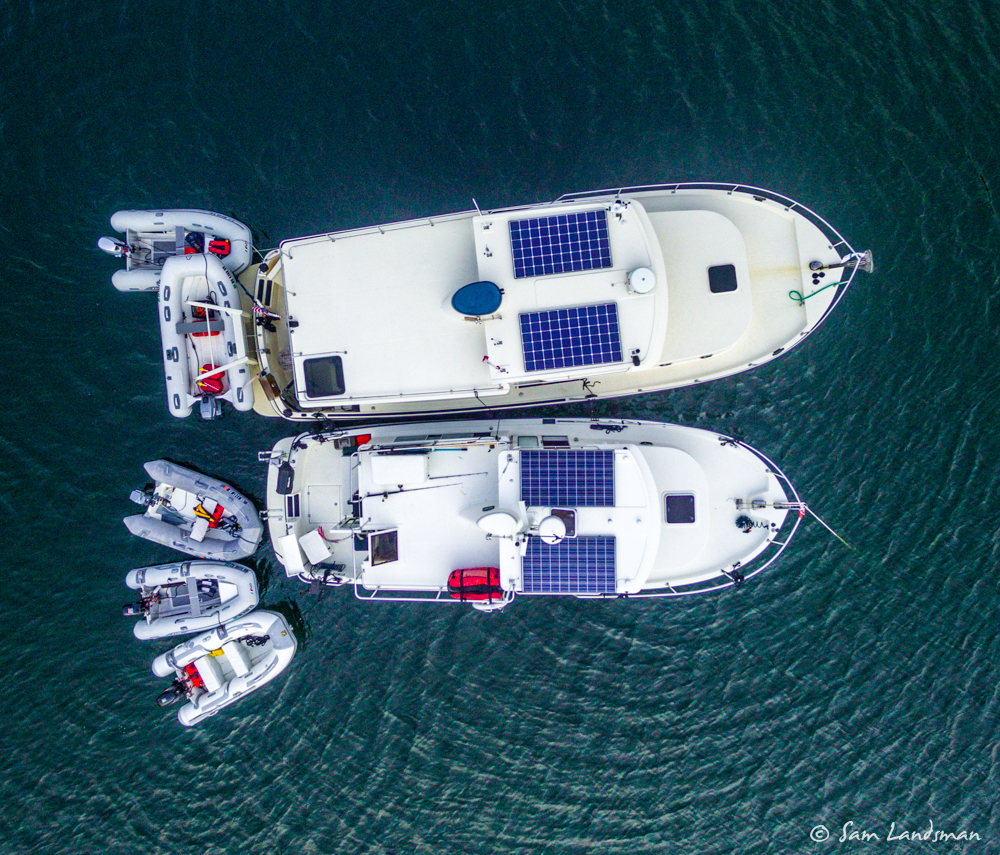 During dinner, fog rolled through the anchorage. Hopefully that's a good sign for our rounding of Brooks Peninsula tomorrow!
Today's total: 24.4 nautical miles, 3 hours, 16 minutes
Flotilla total: 121.4 nautical miles, 16 hours 23 minutes underway