Kevin and I finally got to get aboard Airship again last week!
Before we talk about our quick cruise, let's do a little catch-up:
With the Alaska and Vancouver Island flotillas cancelled this season, Airship has been having another major round of maintenance and upgrades. You can see the initial round of upgrades from 2018 (when we bought the boat) HERE.
This year's upgrades started back in October at the Seattle Yachts yard in Anacortes, with a batch of preventive and corrective maintenance items such as bottom paint, Propspeed, zincs, dinghy outboard service, generator service, heat exchanger and oil cooler service, after-cooler replacement, injector replacement, hose and clamp replacement, exhaust elbow and big'ol exhaust hose replacement – basically a bunch of mechanical stuff that piles up on a 14-year old vessel.
We also took that opportunity for some cosmetic upgrades – repainting the faded blue stripe with a nice semi-sparkly silver, replacing the "Nordic Tug" logo with the new shiny type, putting a rubber bumper around the swim step, and modern, Plexiglass shower doors like the new models have.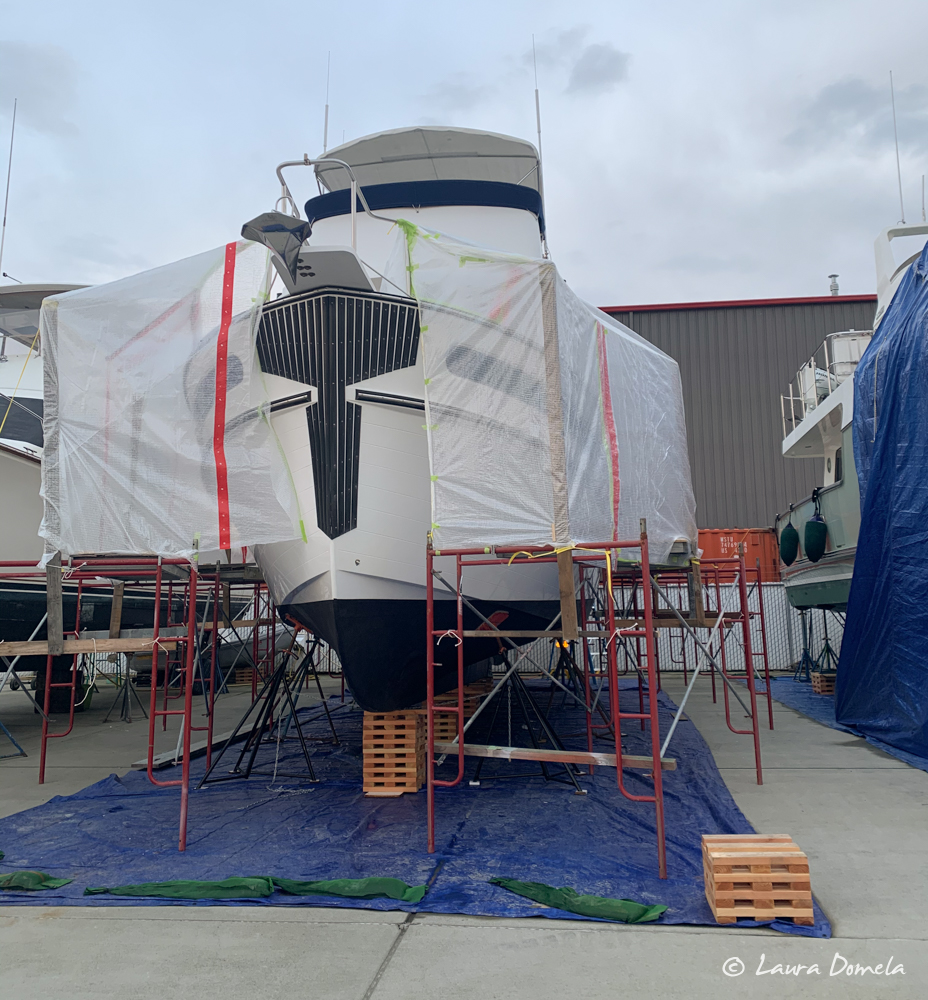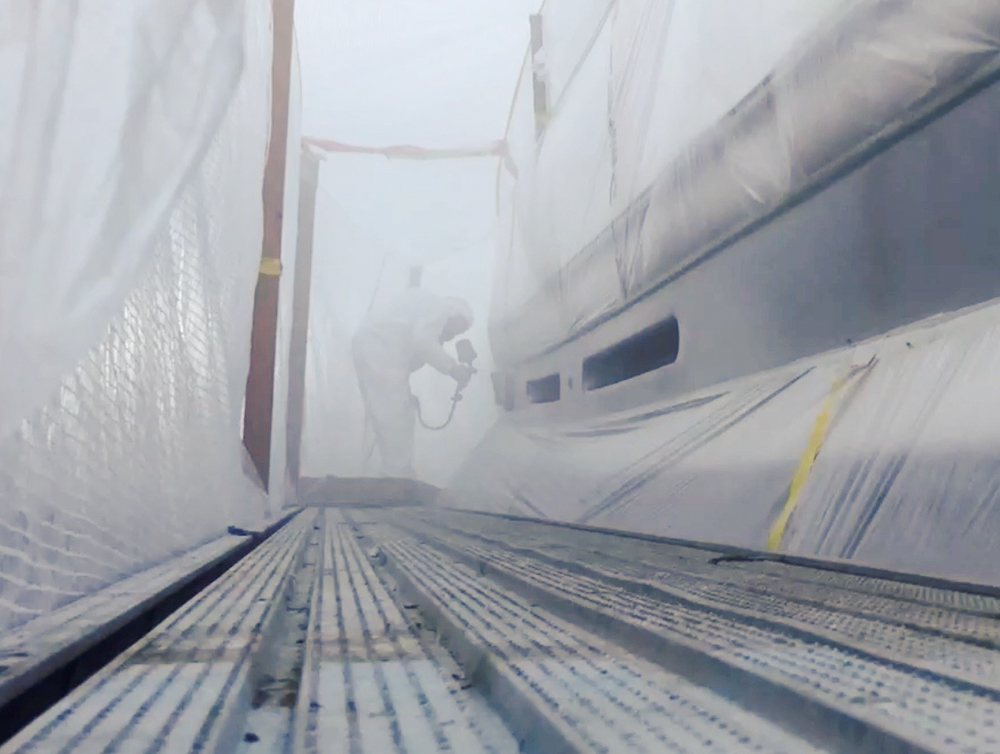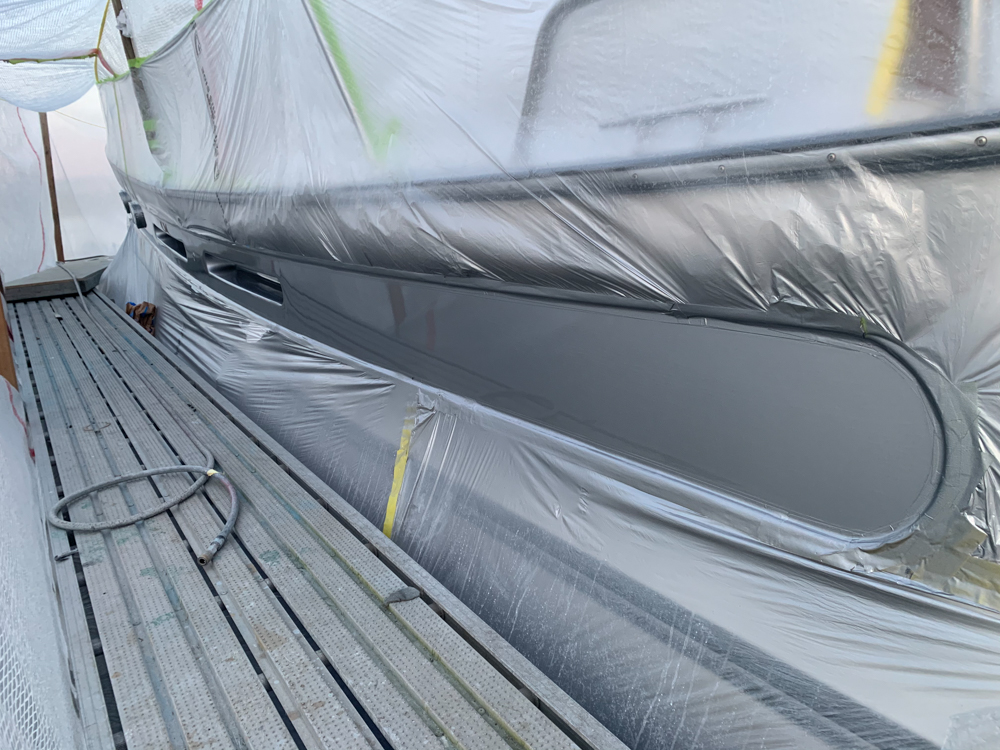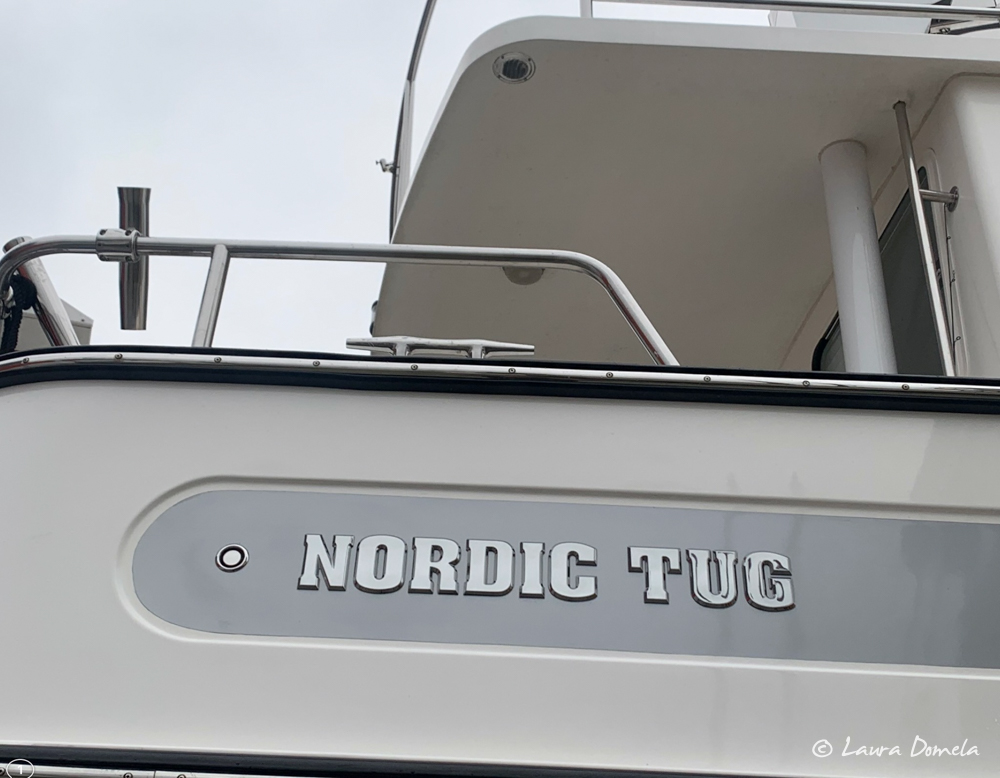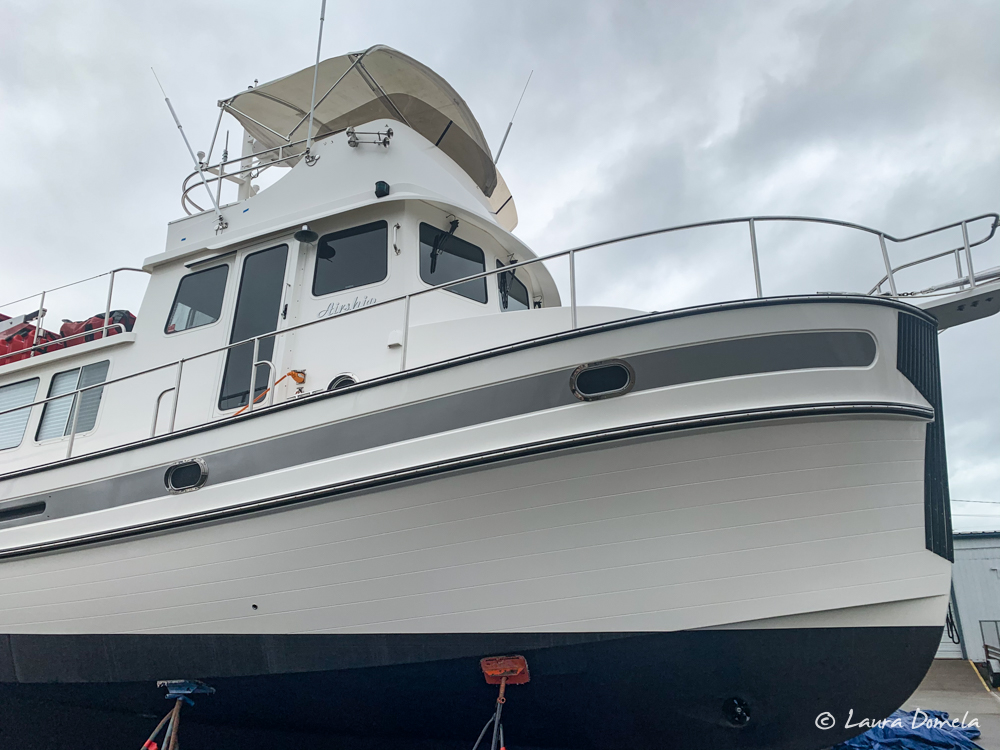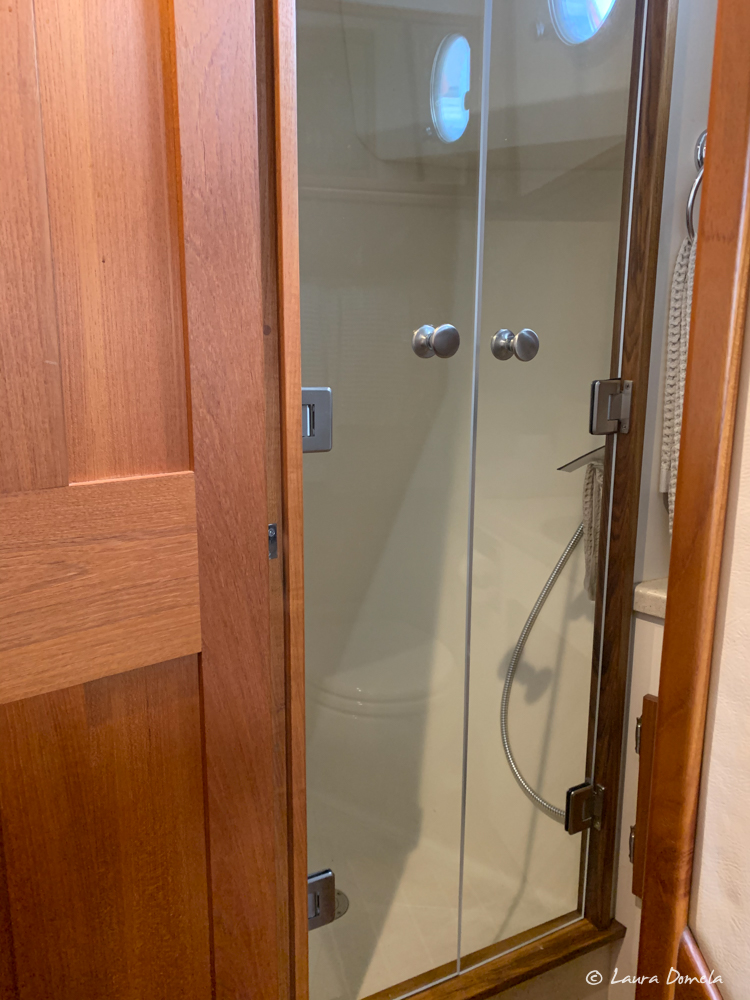 After Seattle Yachts was done with their bit, we splashed the boat and took it over to LaConner for some additional upgrades by Tony Wyatt (Marine Services Northwest), Tomco, Frank Lidell, Tanner Manufacturing, and Kim Reitz (Canvas Plus). These included replacing the canvas bimini over the flybridge with a new fiberglass hardtop (designed by Tony and Tomco), and fabricated at Tomco. The hardtop is supported by new dual custom stainless arches from Tanner Manufacturing, and the mast was removed and replaced by a stainless antenna arch – also built by Tanner. All of the flybridge upholstery was re-done by Kim, and Tony installed two new Stidd helm chairs on the flybridge to replace the crusty Pompanettes from 2006. Kim is also making covers for the flybridge chairs, and is installing a Corinthian Marine mat in the cockpit (which should be ready soon).
On top of the new hardtop, Tony installed three new 380W Silfab solar panels, managed by a Victron MPPT controller. We had solar (and lithium batteries) on our previous Airship (a Nordic Tug 34) and that was one of the things we knew we'd be wanting to add to this new boat when we bought it.
The flybridge is completely transformed with the new helm chairs, new upholstery, hard top with built-in lighting… It feels like a whole new boat when you're up there.
On the interior and mechanical front, Frank and Tony installed a new stainless Virtrifrigo refrigerator/freezer with dual compressors, better insulation, better organized space, and a much nicer appearance, we are pretty excited about that upgrade.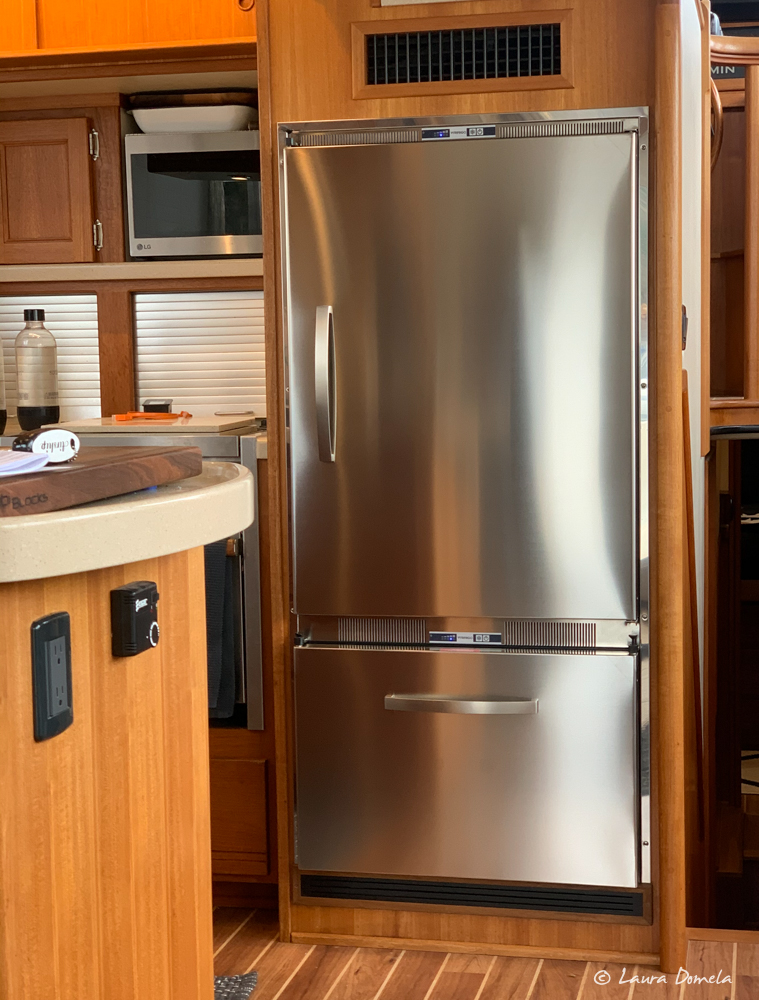 Frank also ripped out the old carpet that lined the two closets/lockers in the main cabin and replaced it with nice cedar lining with air-space to prevent hull condensation (and therefore, mold in the carpet lining) from being an issue, as well as installing vents to promote air circulation in the lockers.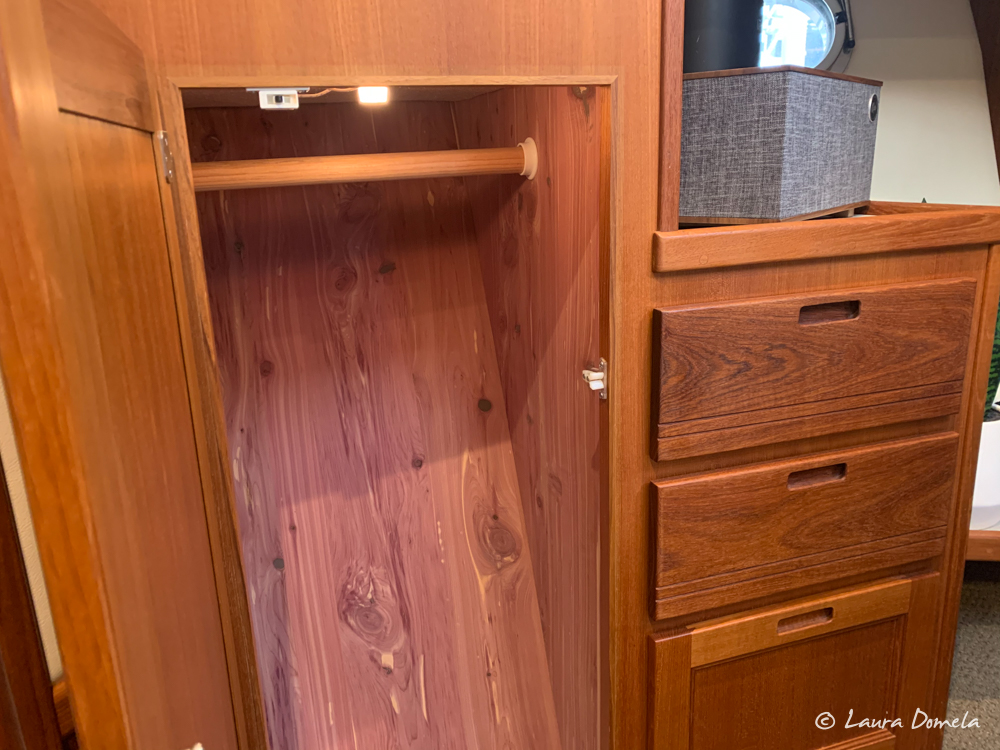 Tony installed us an EcorPro EPD-50 dehumidifier that should be able to manage the humidity in the entire boat. This is a nice, quiet desiccant-type unit with a humidistat that allows you to set the desired humidity (like a thermostat) and it kicks on any time the humidity gets higher than that. The EcorPro is all stainless, and is much more power-efficient than compressor-type dehumidifiers (although it still consumes considerable power – over 400W when running). We haven't been able to fully test this yet, but our first couple of days with it are encouraging.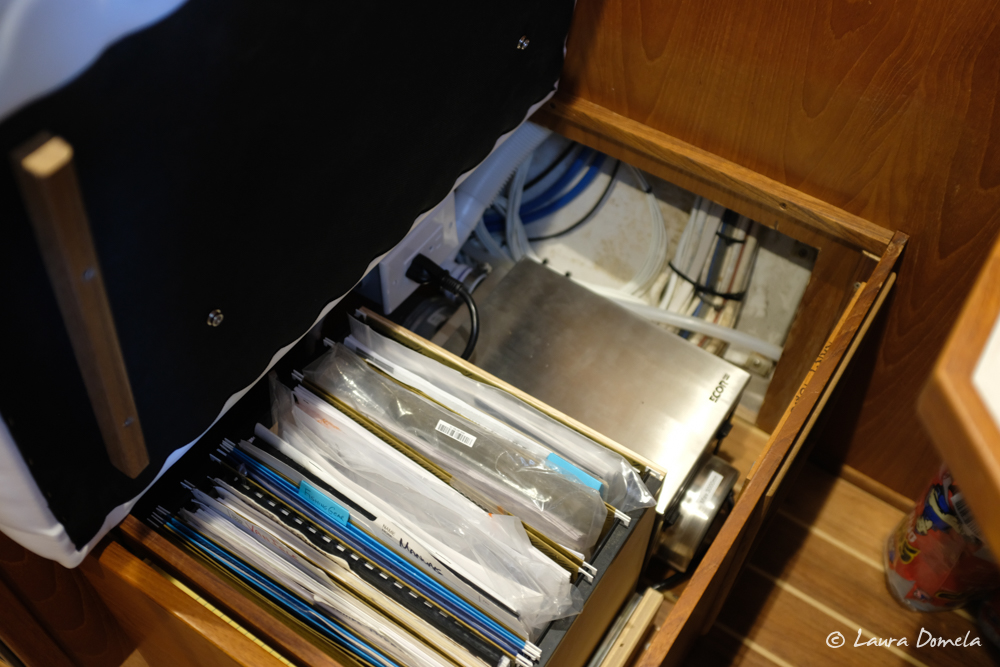 Tony installed the dehumidifier behind the file drawer under the seat in the "navigation station" under the stairs…by just shortening the drawer and adding some vents and ducting, it uses the same vent that our Splendide washer/dryer combo unit uses. Perfect!
Overall, high humidity has been an issue on both our boats here in the Pacific Northwest. Since we don't have (or need) air conditioning, the outside humidity is frequently high, and there are numerous cool surfaces for condensation to form on, mold, mildew, dust mites, and frequently-fogged windows can be a problem. The upgrades to the lockers, better airflow, and whole-boat dehumidifier should make a big difference. We'll report more after some extended use.
We also removed/replaced the old Vacuflush toilets that the boats came with (and the Vacuflush units took up some valuable space in the engine room that we could use for new new electrical equipment) so we removed those and replaced them with Masterflush macerating toilets. (No photos, but trust us, they're nice!)
Tony is also in the process of installing a watermaker (Spectra Catalina 340c), new Victron Lithium house batteries (1,200 Ah of 12.8V batteries), and dual 5kVA Victron inverter/chargers.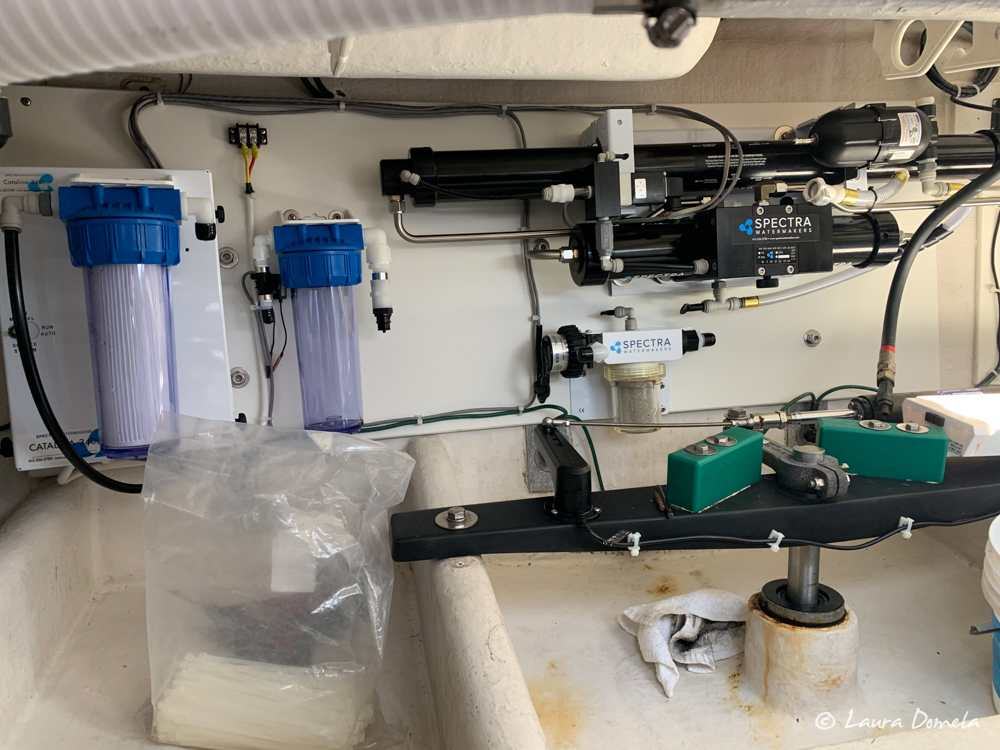 Combined with the new solar installation and the Balmar 200A alternator we installed last year, we should have ample power aboard to run washer/dryer, dehumidifier, refrigeration, ice maker, water heater, watermaker, and all the other power-hungry "comfort of home" items. We're also mounting a new Blaze stainless steel propane grill on the transom for good measure. This last round of upgrades is still in progress.
The original plan was for all this work to be completed by February/March, but (of course) a lot of the work was delayed due to Covid-19. Projects recently resumed, and there was a break in the action (and a need for us to deliver the new Stidd flybridge chairs we had shipped to our house in Portland to the boat in LaConner for installation) so we headed north for a nice change of scenery!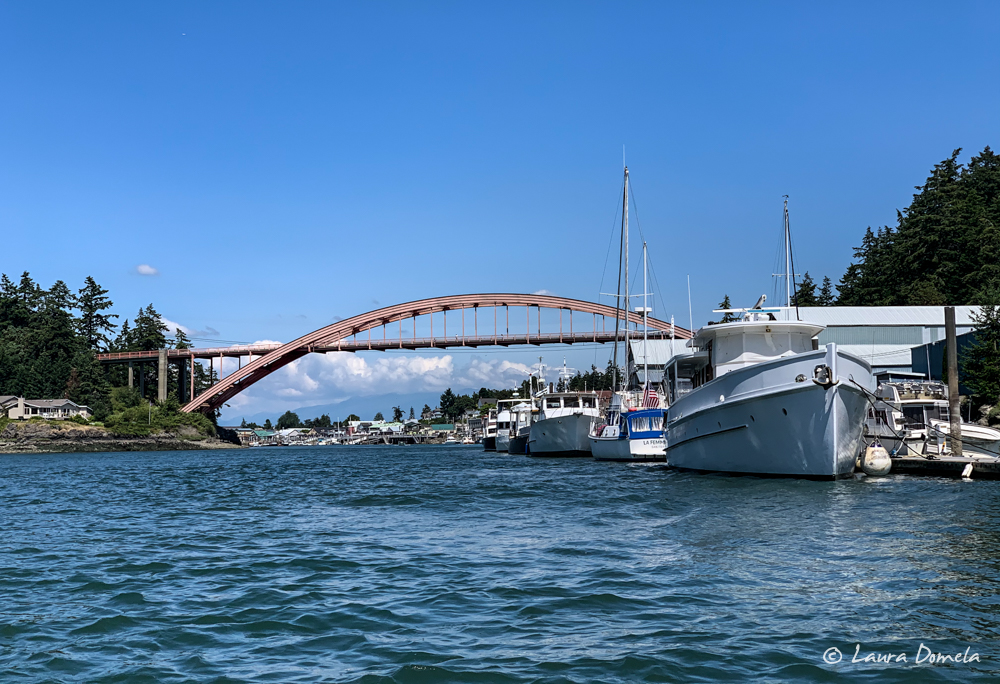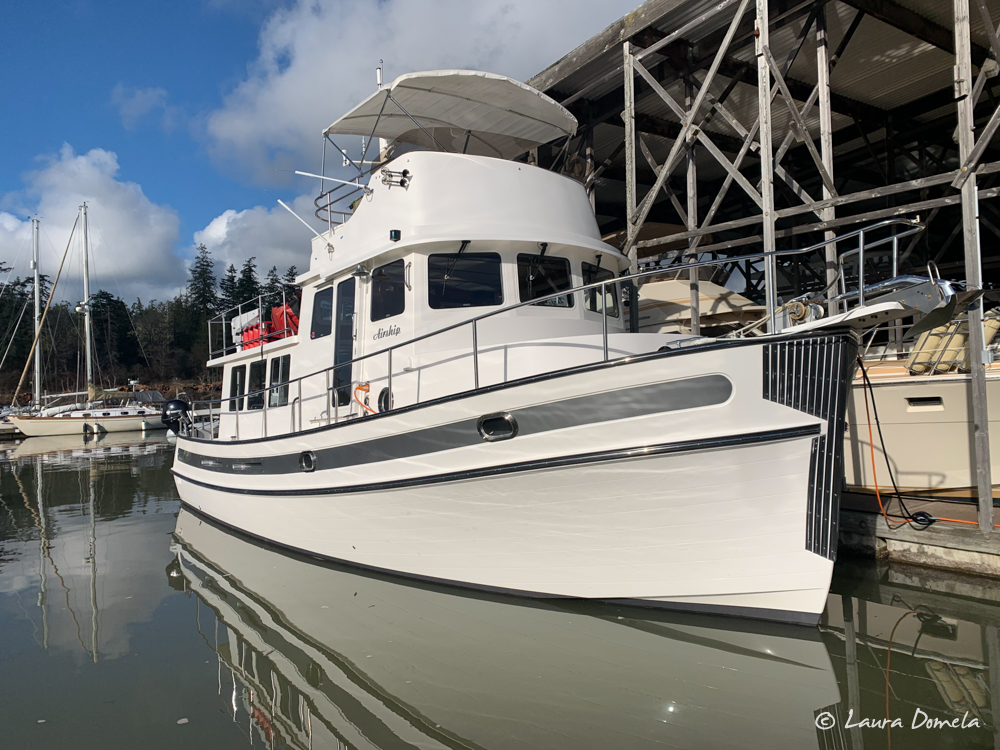 This was our first time to see our new hardtop in person (and the ~1200 watts of solar that covers it), which will soon be connected to a bank of Victron lithium batteries and two Victron inverters. (We'll have more on that in the next post once everything is finished.)
Everything is coming together so nicely!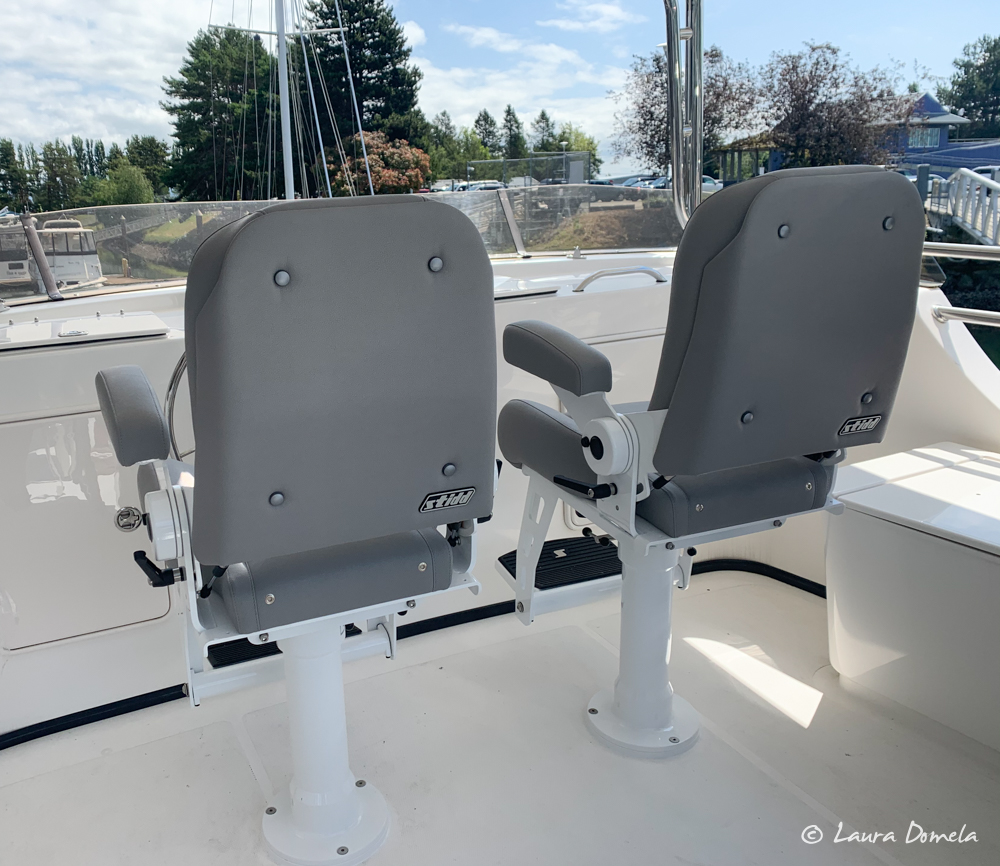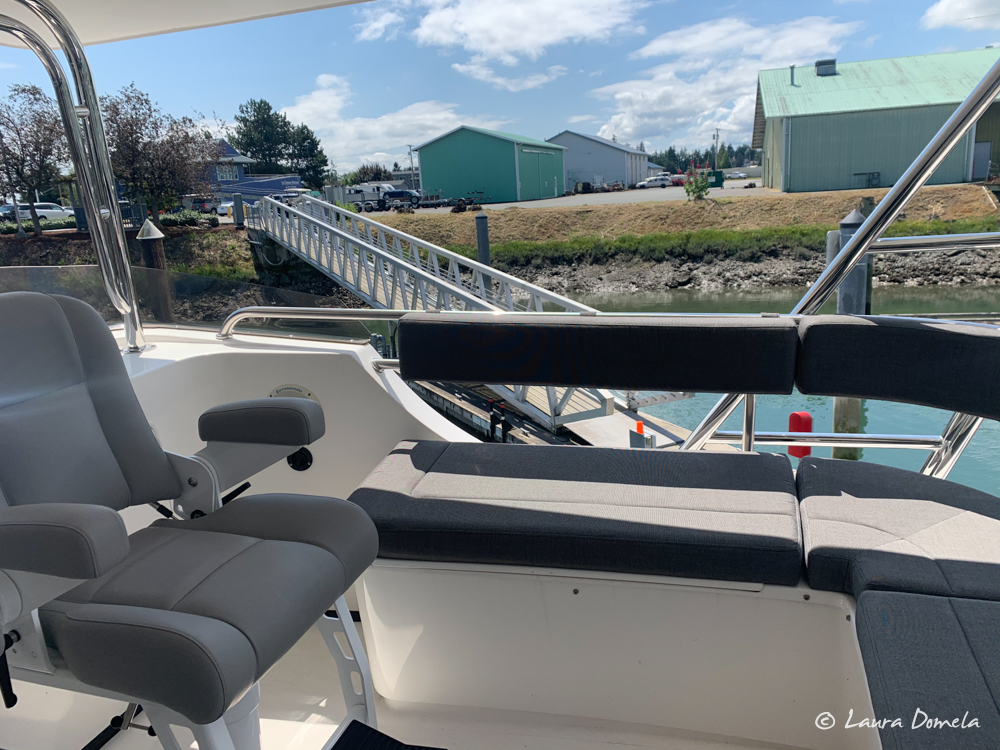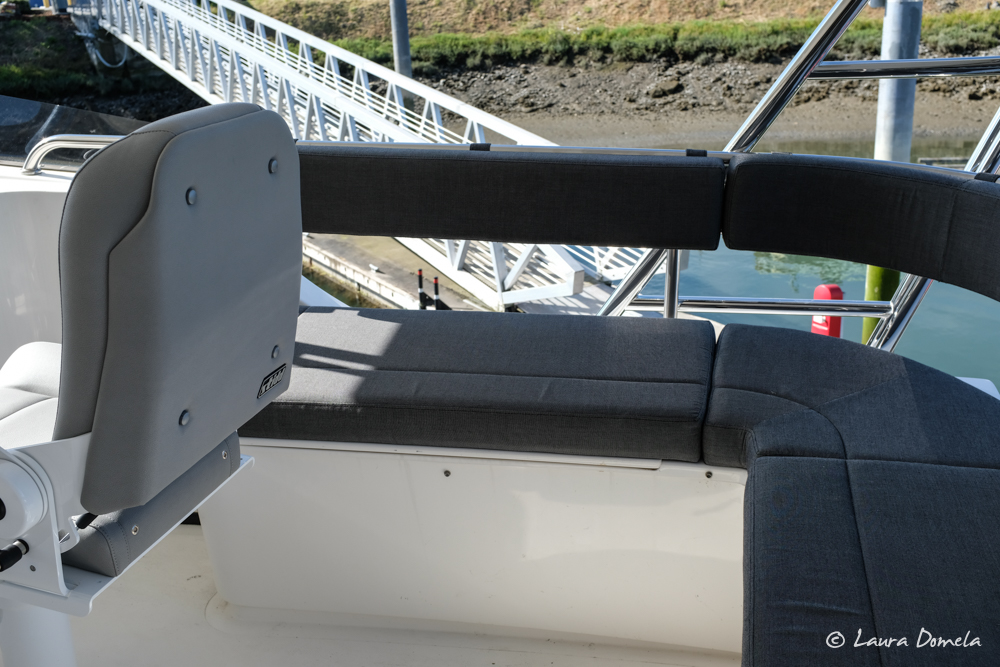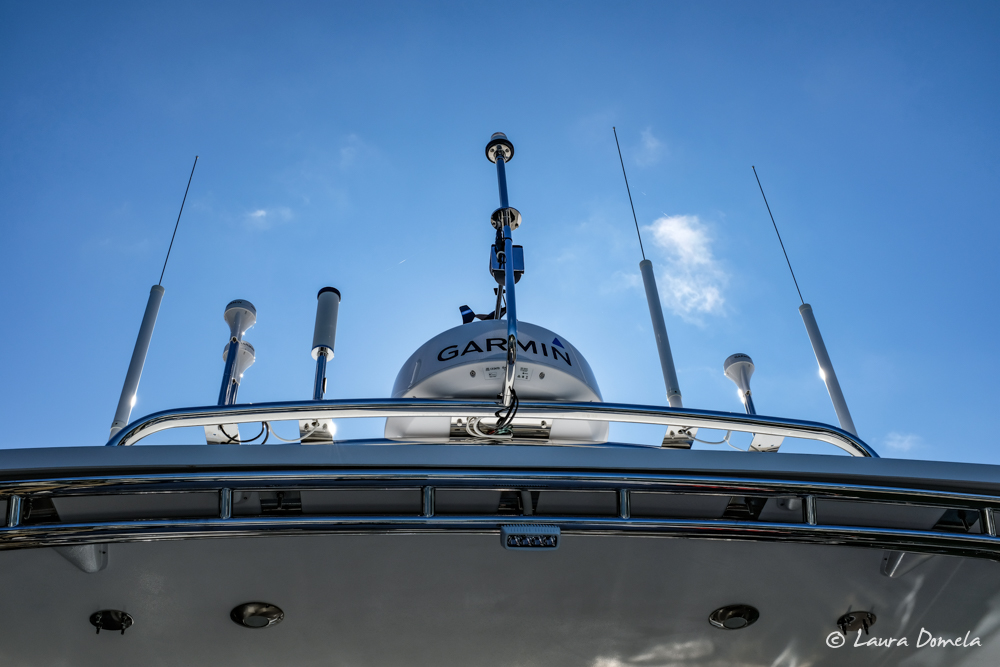 One other upgrade we did while rejiggering the supports for the hardtop was to redesign the short stairway up from the top deck to the flybridge. Tony and Tanner Mfg. did a great job on this for us! Previously, there were two steps in a ladder configuration, so you had to go up (and down) facing the bow, ladder-like (or jump from the flybridge to the deck, as I often did). With just two steps, it felt silly to have to turn around and go down like a ladder. Now, we have a much more civilized solution: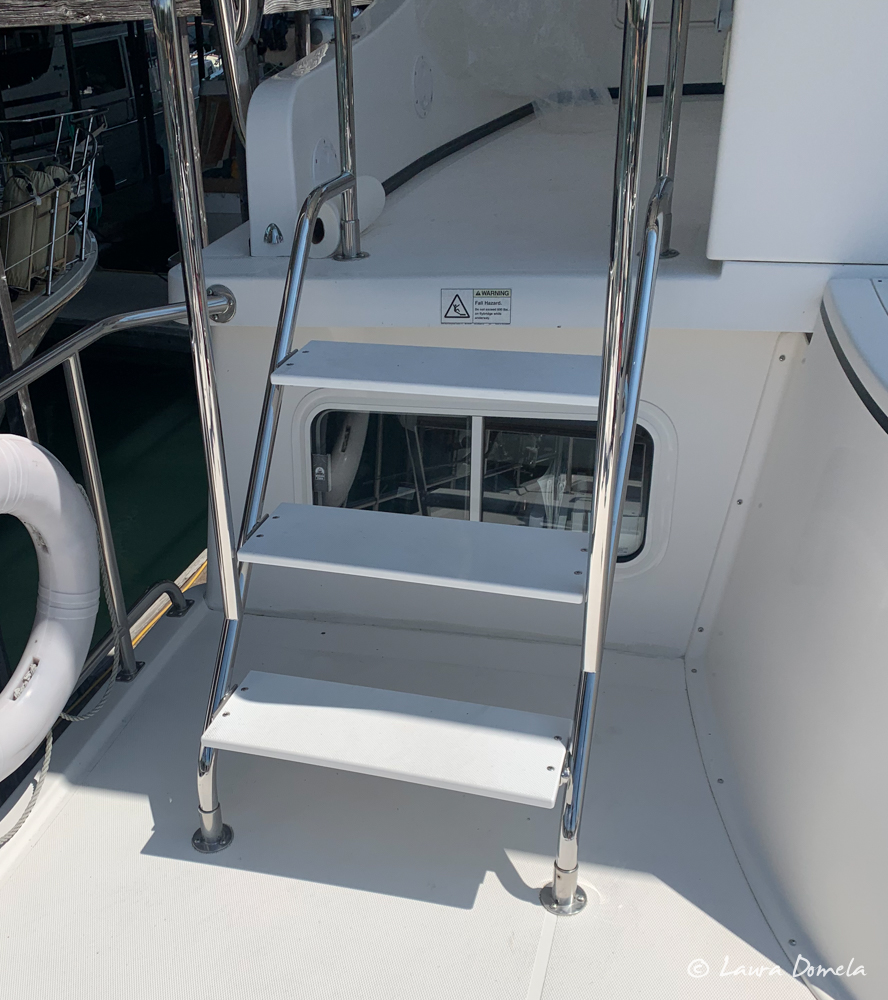 We tucked in a few loose ends and then headed out for a couple nights at anchor! It was a Friday, so no doubt the San Juans would be super crowded, so we decided to check out Clark Island State Marine Park, which was definitely NOT crowded. This is our first summer since we bought our first boat in 2014 where we have not cruised north to Alaska, and the first time we've ever dealt with the summer crowds in the San Juans. I think we navigated it well, especially for a weekend!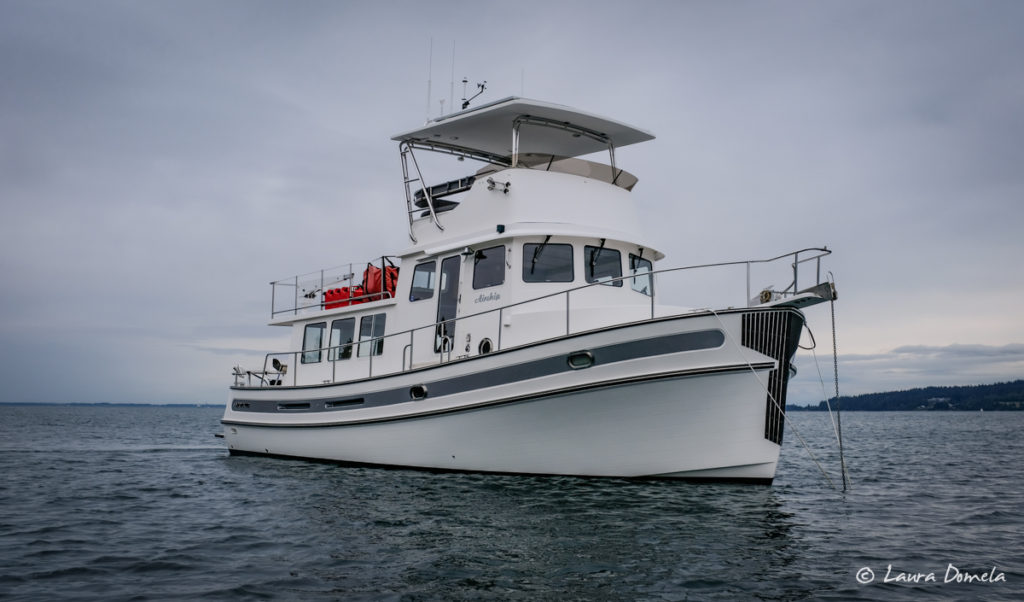 The weather was a bit gray and dreary (who cares?! we're on a boat!). There were three boats on mooring balls at Clark Island when we arrived, but by late afternoon there was just one boat left and we had most of the place to ourselves.
Once the wind died down and it stopped raining, Kevin took the drone up for some aerial views of our new hard top and solar array: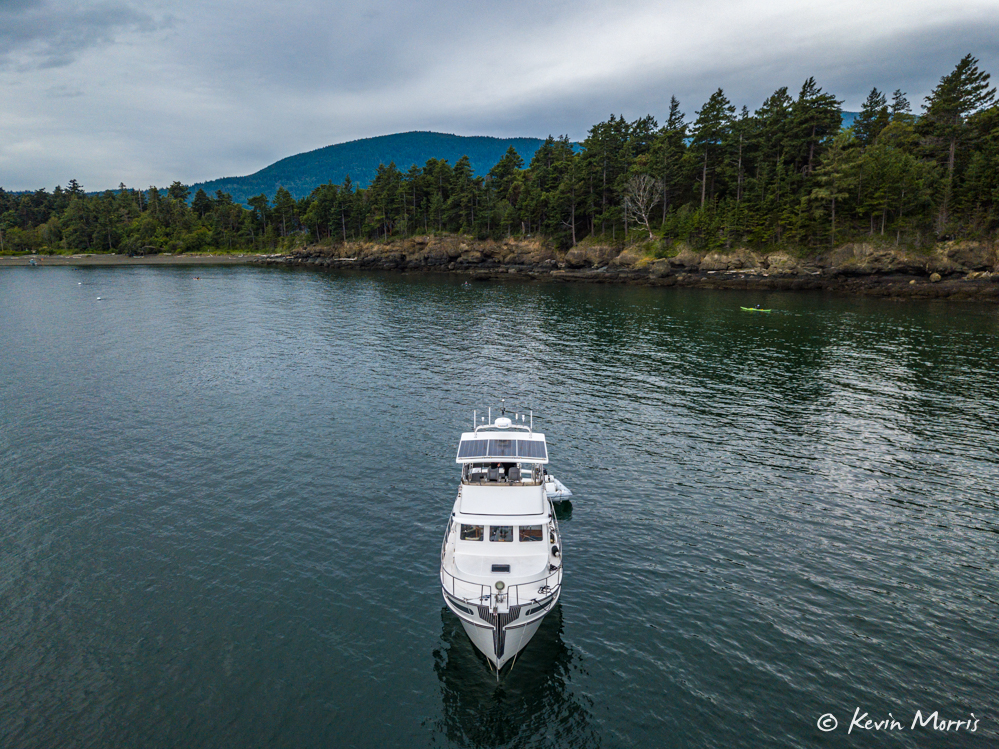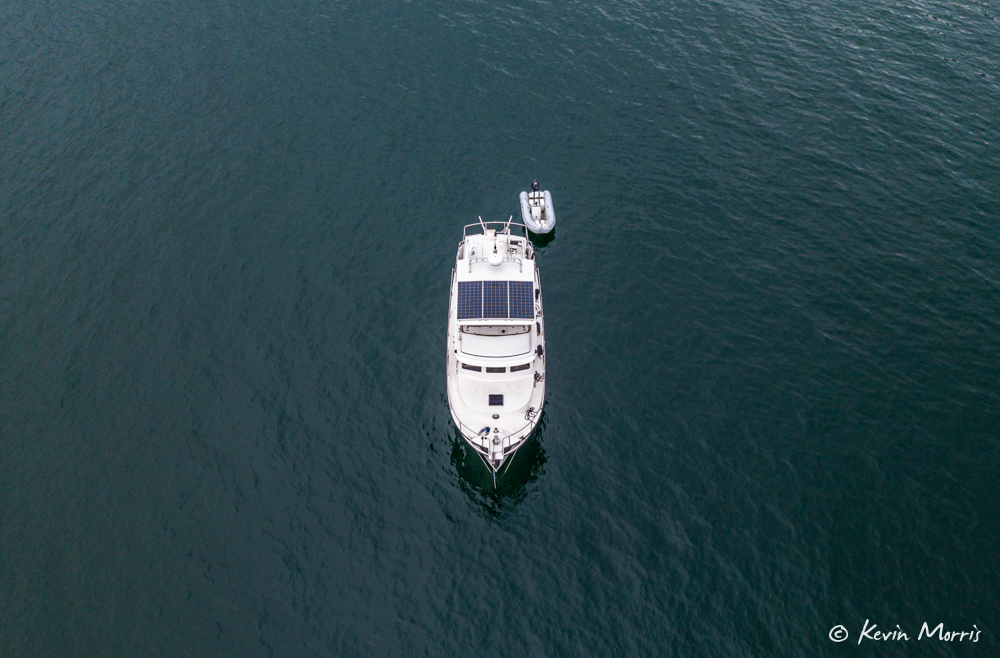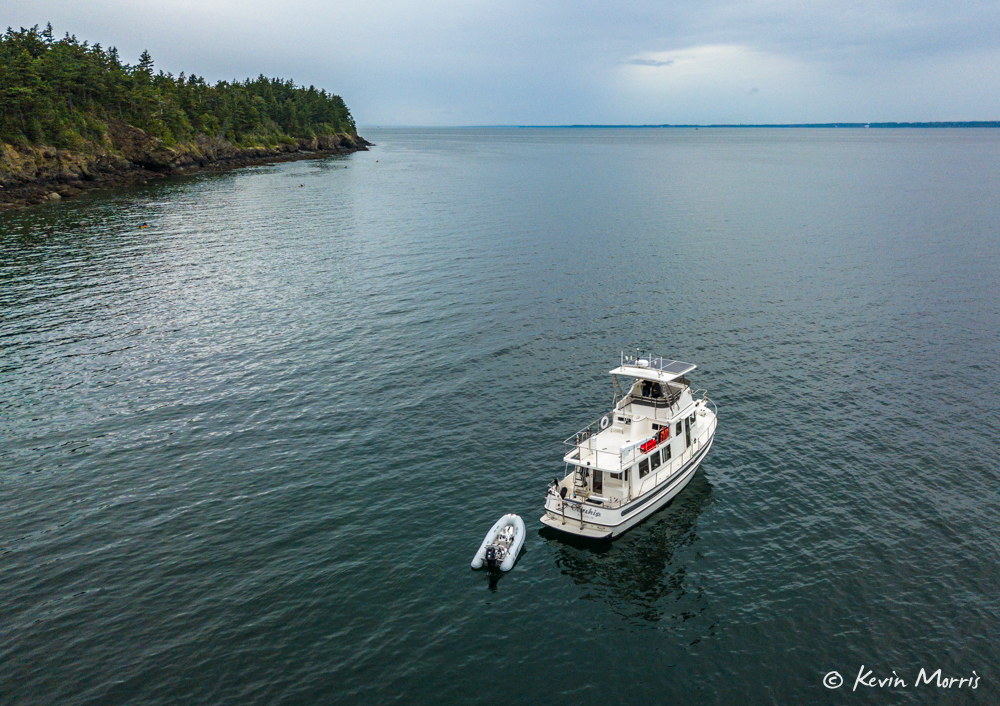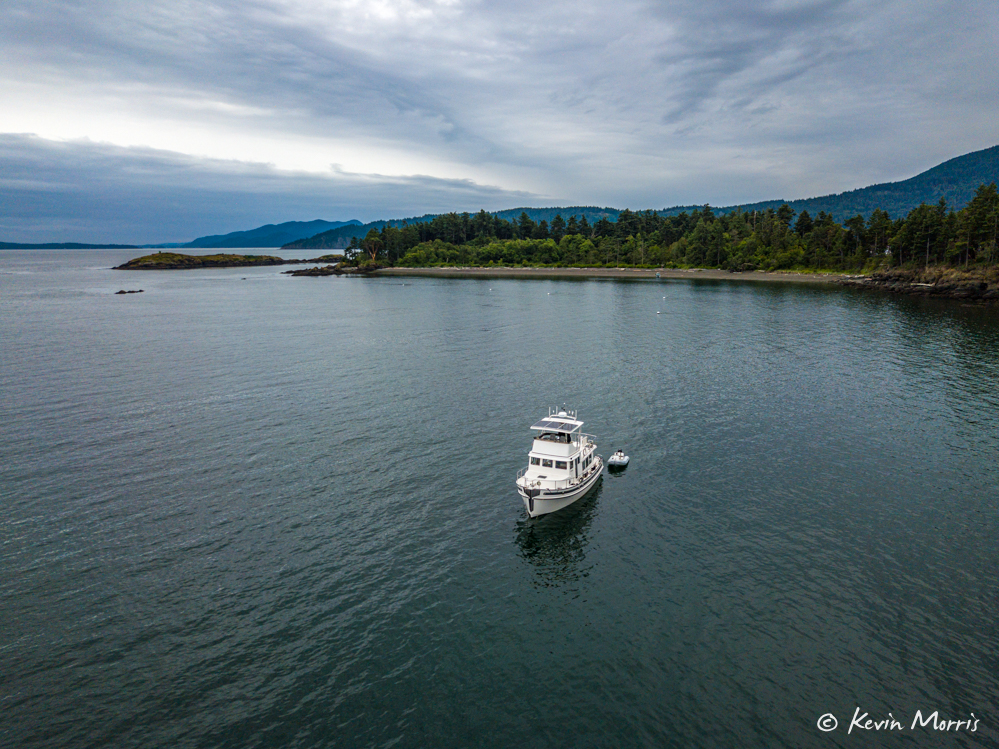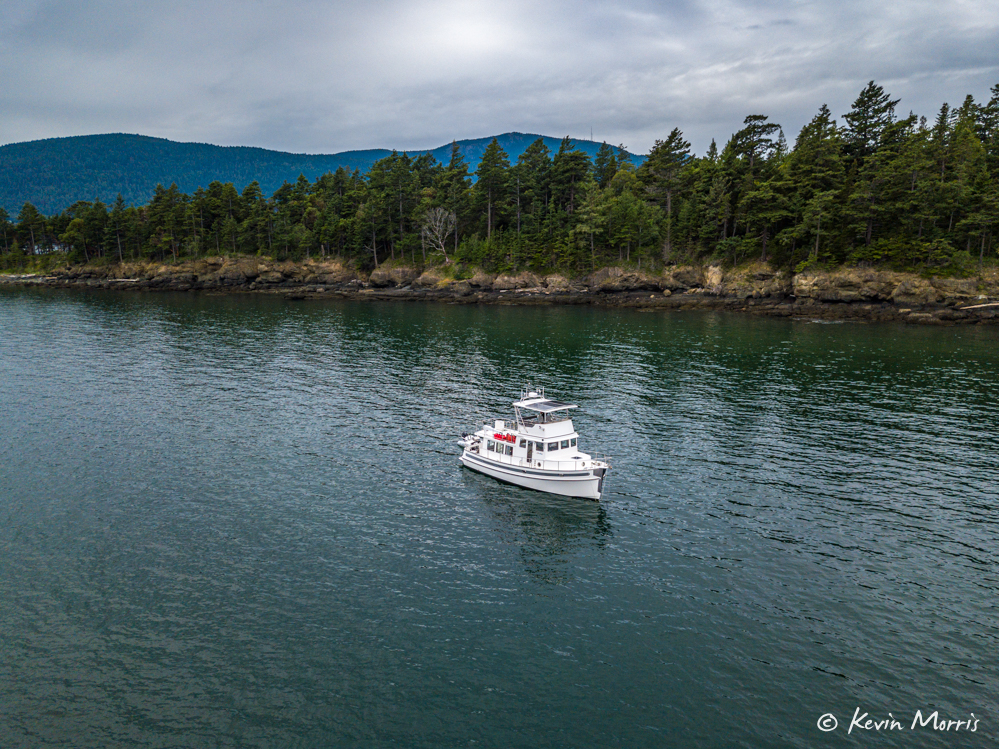 Later in the afternoon we dinghied to shore for a short hike.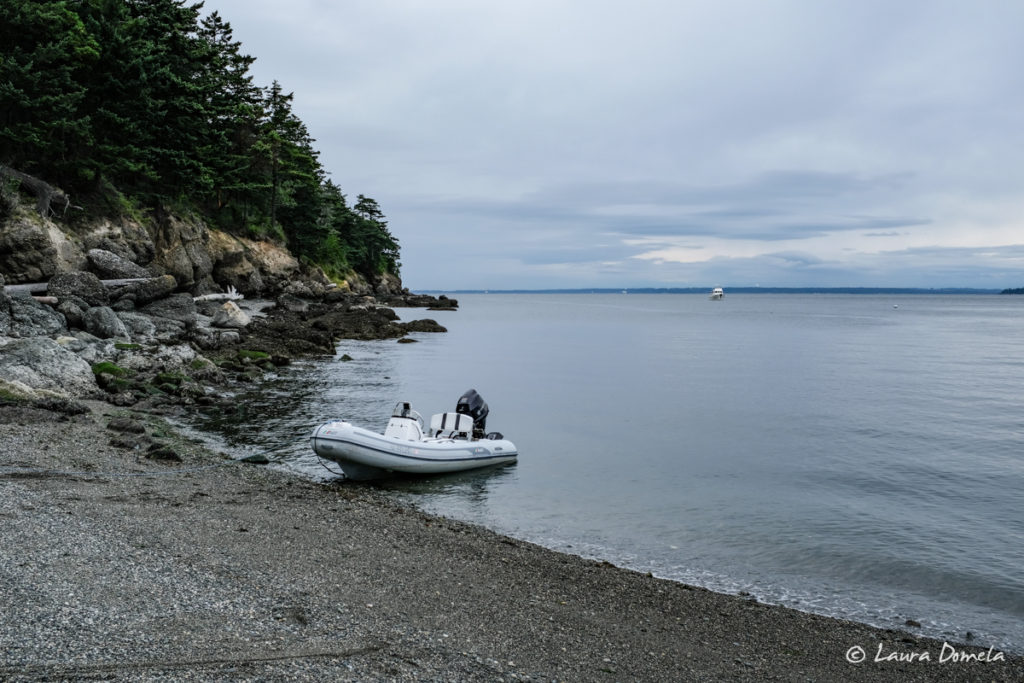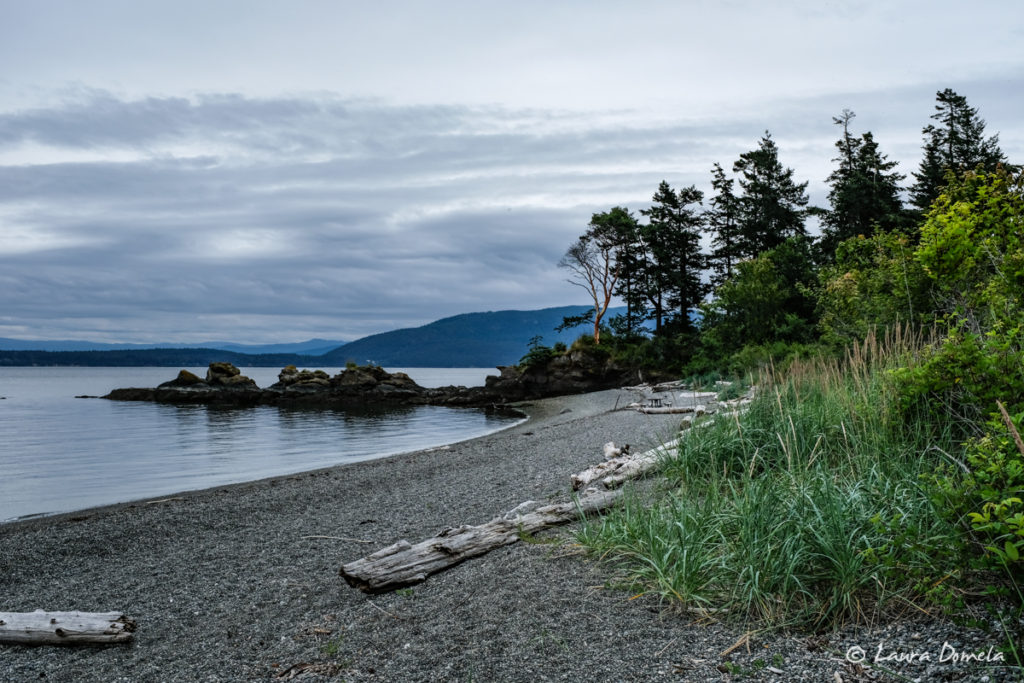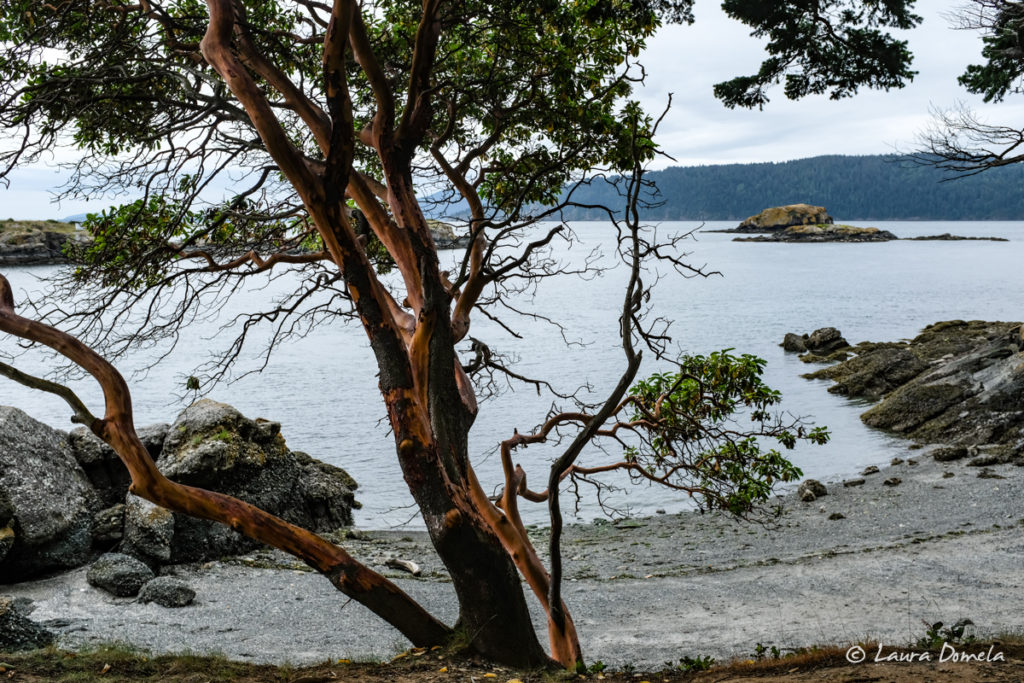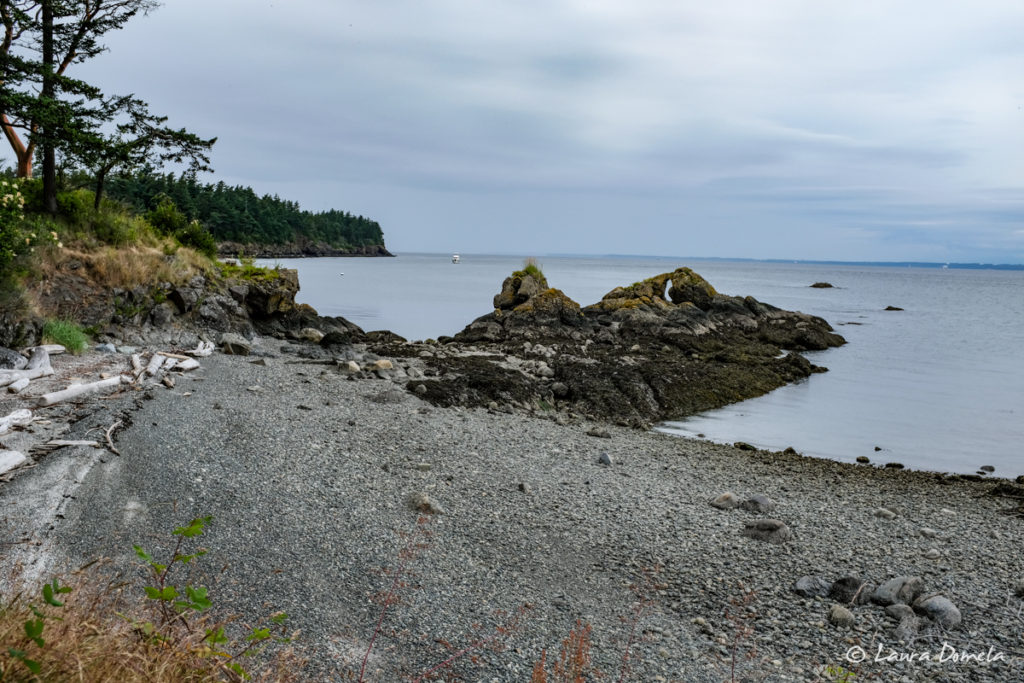 The next morning we headed over to Sucia Island. We figured we'd at least be able to find a spot to anchor in Echo Bay (with everyone else), but we lucked out and grabbed a mooring ball in Ewing Cove, with just three other boats.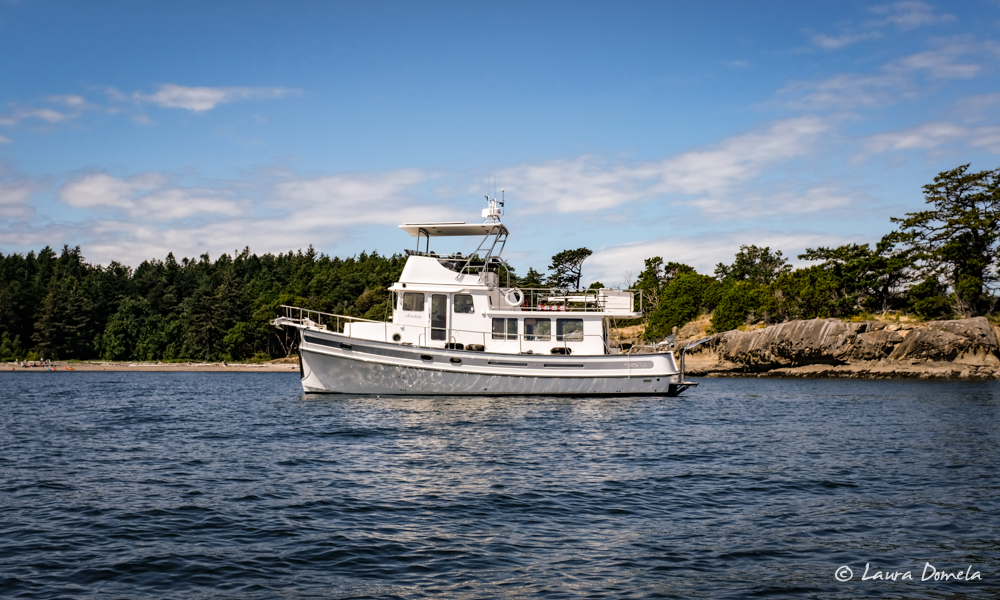 We got settled and then hopped in the dinghy. The weather was gorgeous and the water mainly calm, so we opted for a circumnavigation of the island by dinghy, which we'd never done before.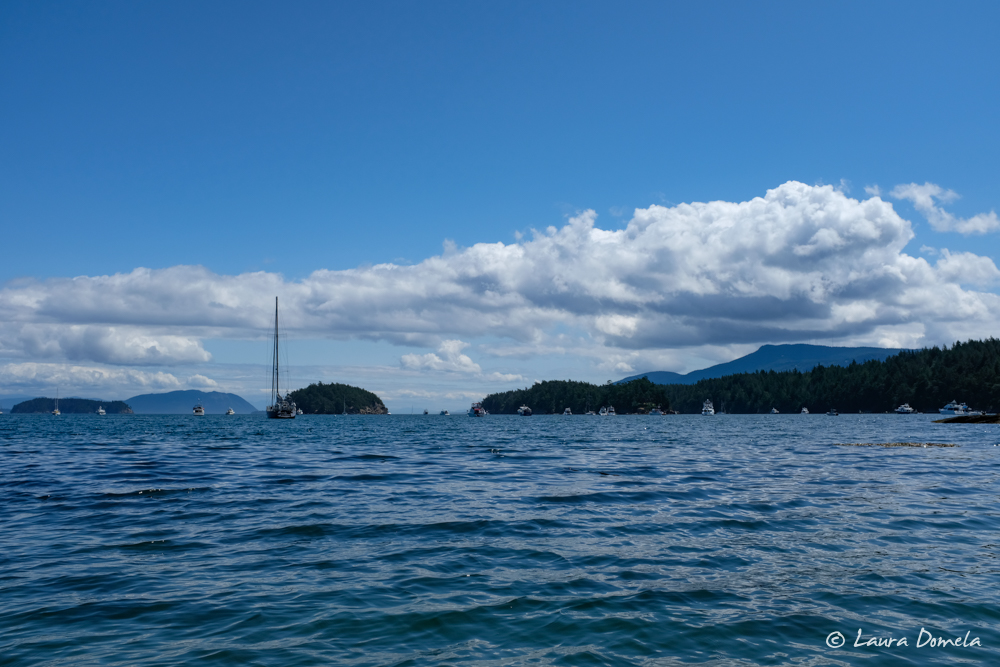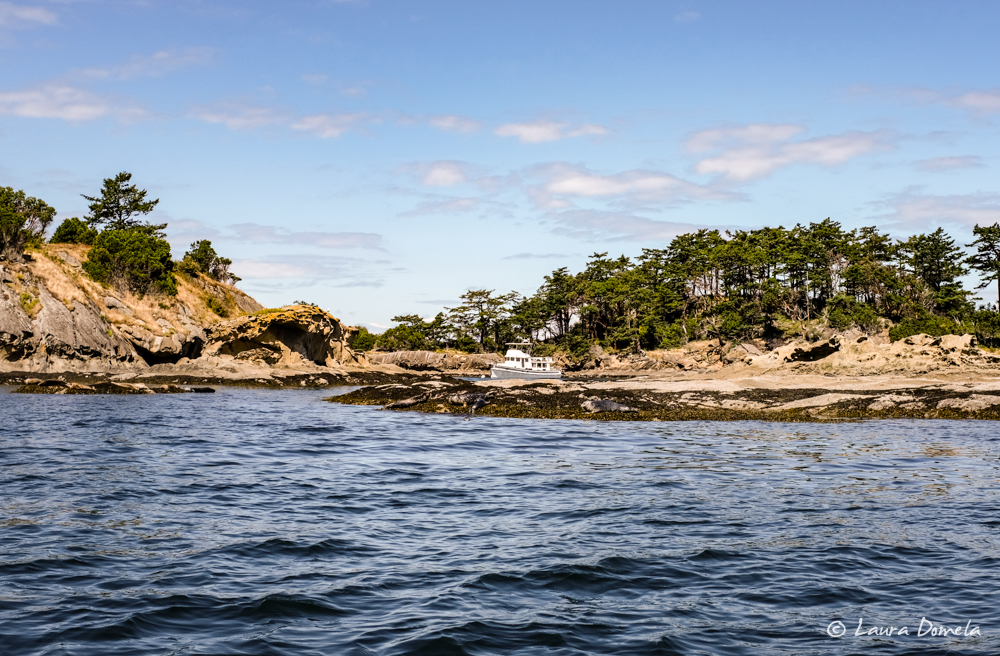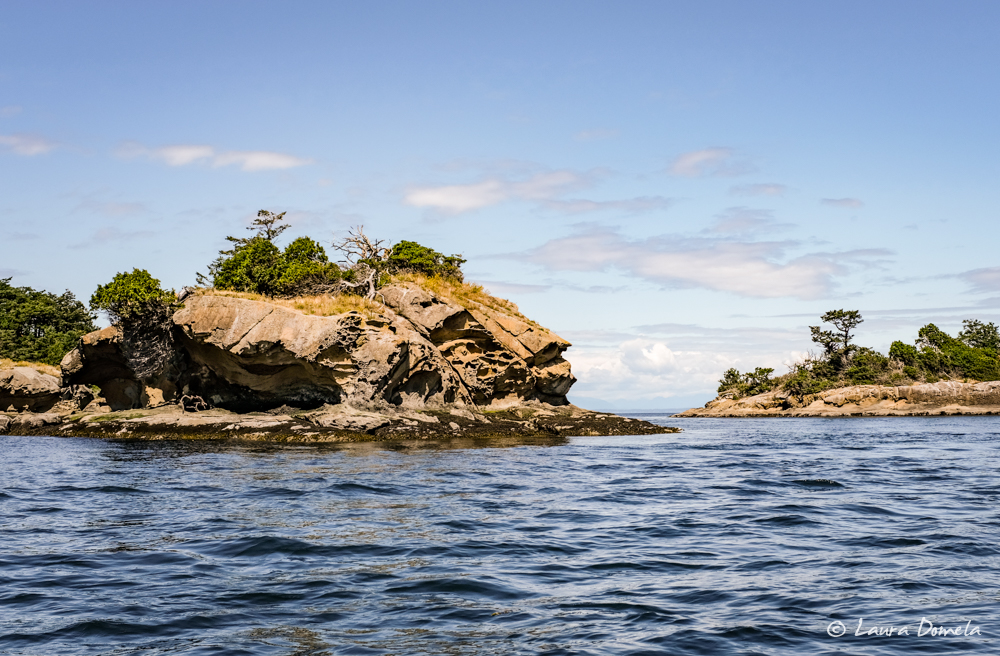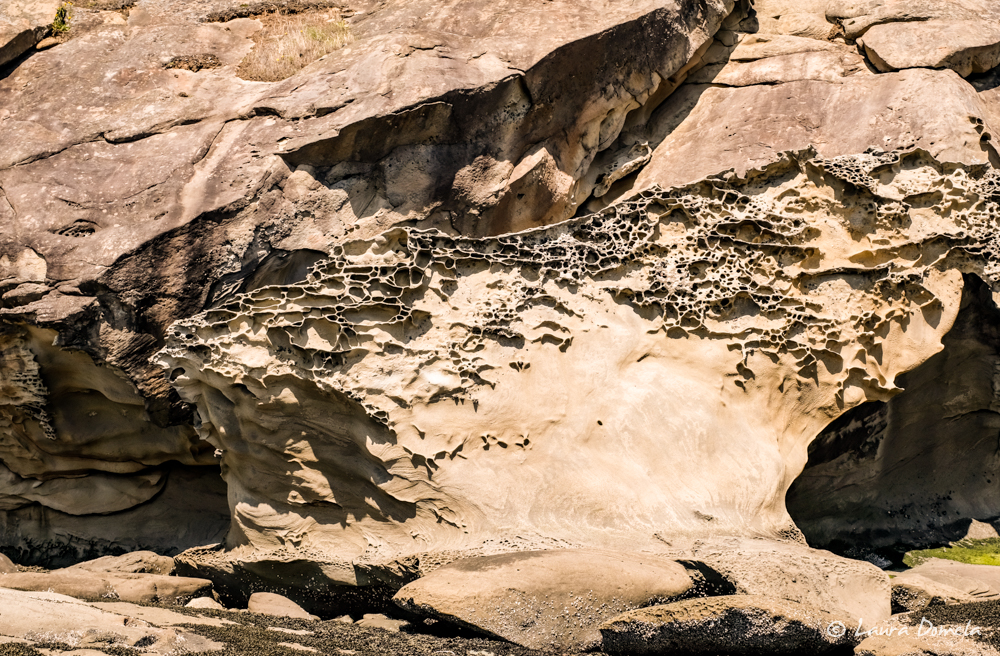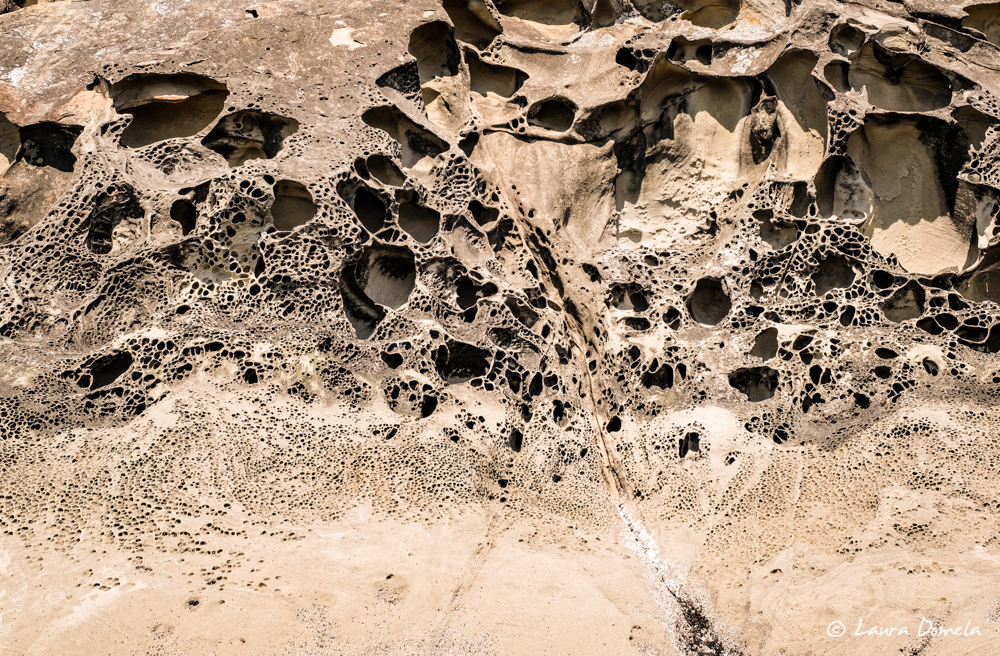 Later, once most of the folks were gone from the beach in Ewing Cove, we dinghied to shore and got in a nice hike around Echo Bay.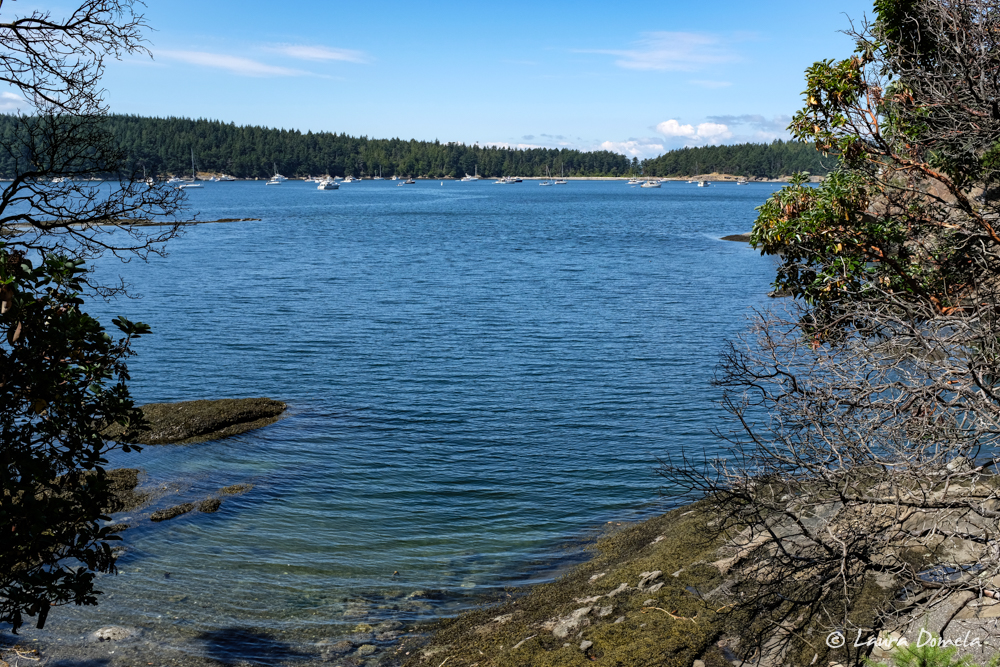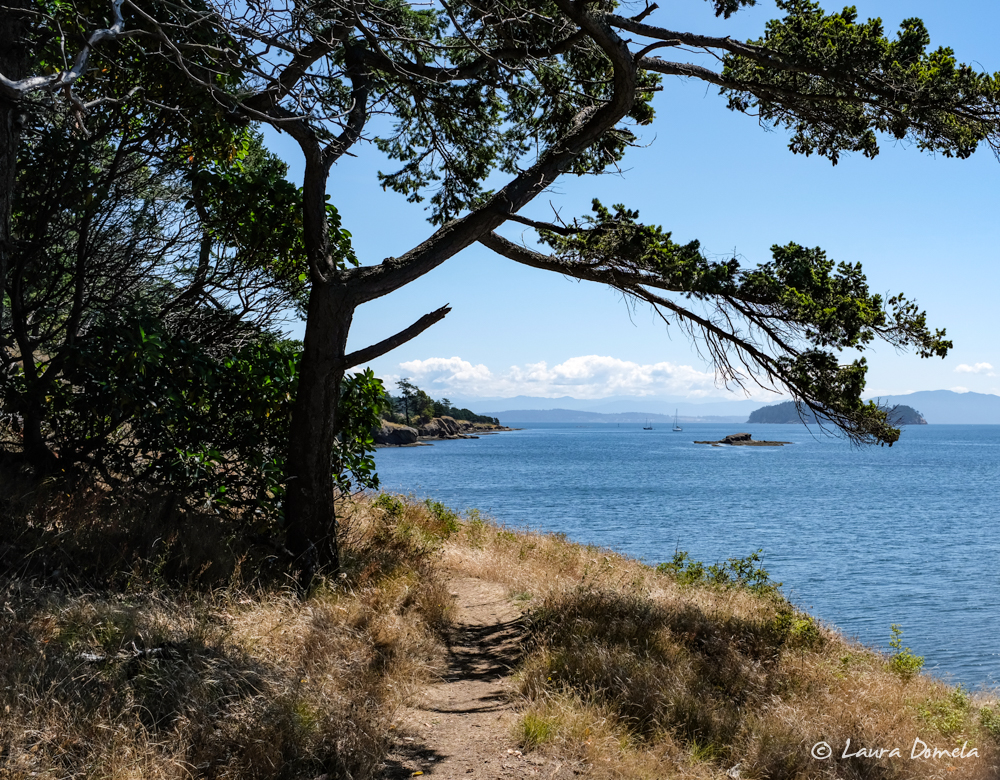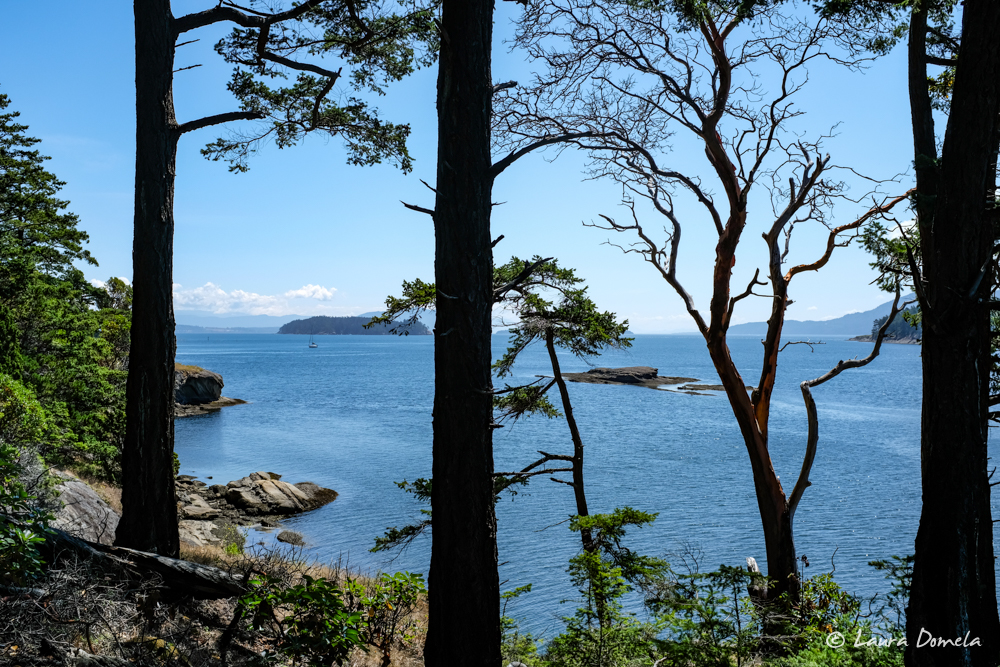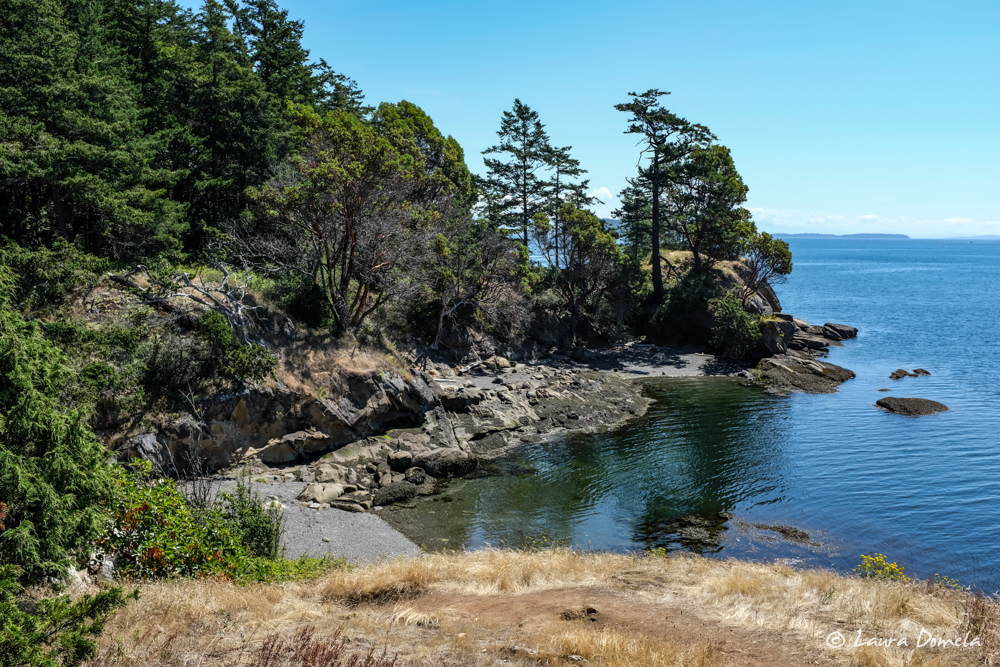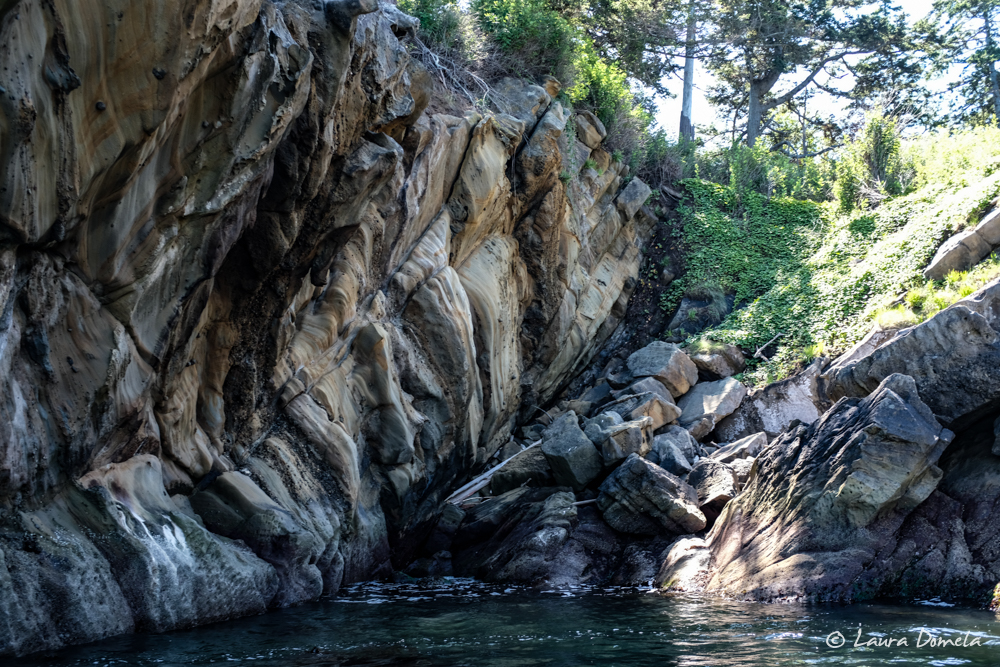 It was wonderful to be out on the water after almost five months at our house in Portland (which is lovely, for sure, but not a boat!), and as soon as the battery/inverter project is finished, we'll be out sea-trialing the new equipment more extensively and perhaps get down to the South Sound for some late summer exploring.