High tide in Juneau today wasn't until about 1:00p.m., so we wouldn't be exiting Ford's Terror until about 1:30p.m., which gave us some more time to enjoy this incredible place (and the fact that we had it completely to ourselves).
In the morning, Kevin took the Mavic up for some aerials: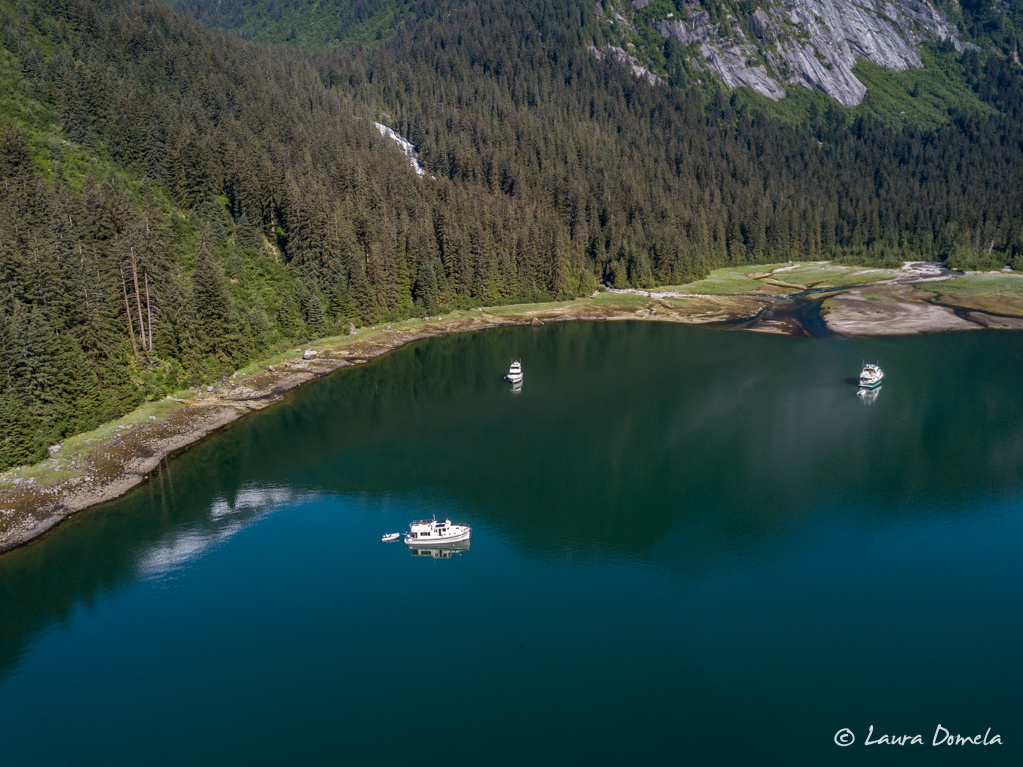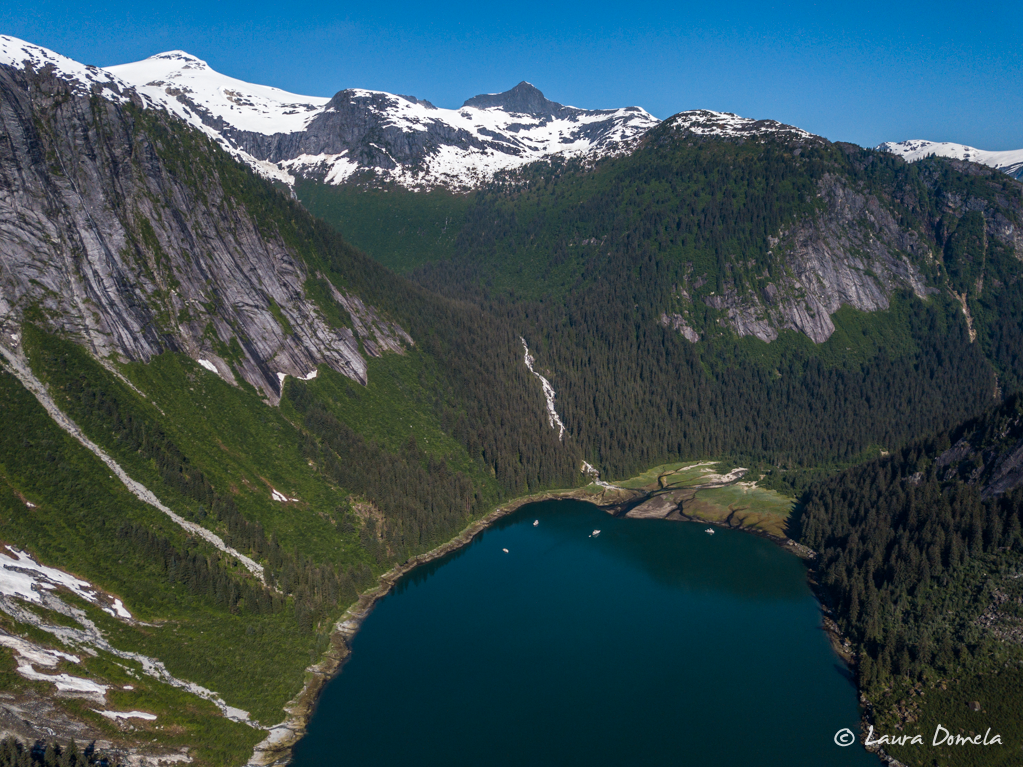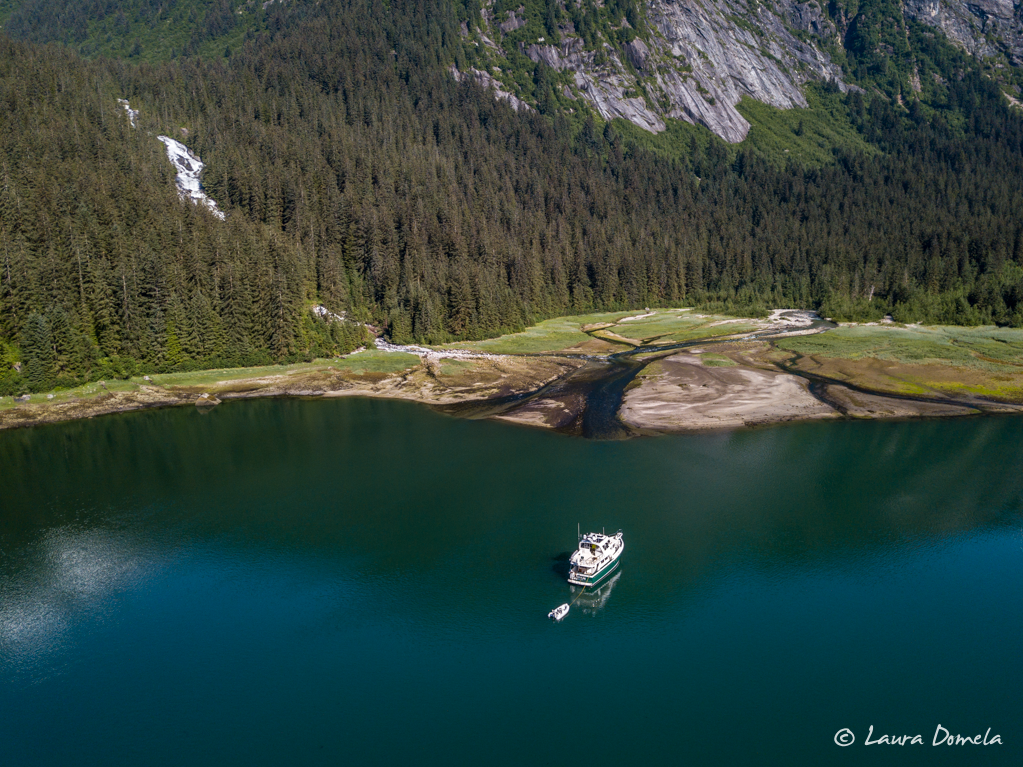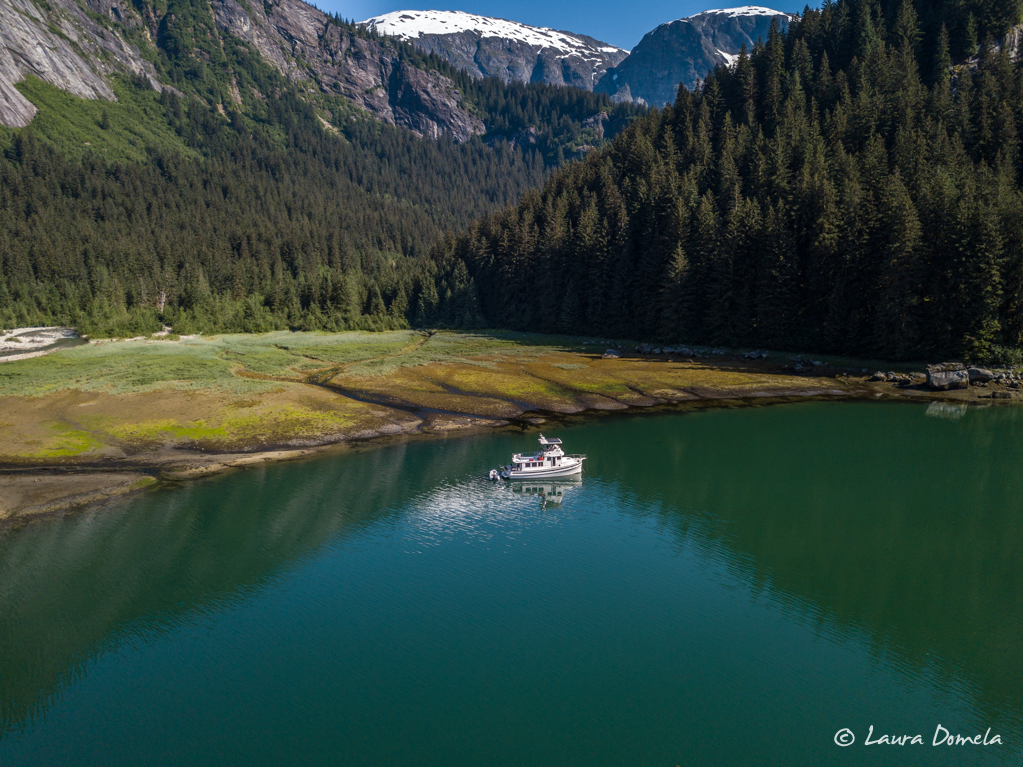 The bear was back on the beach, but took a walk the other direction and gave the folks closest to shore over there a great view.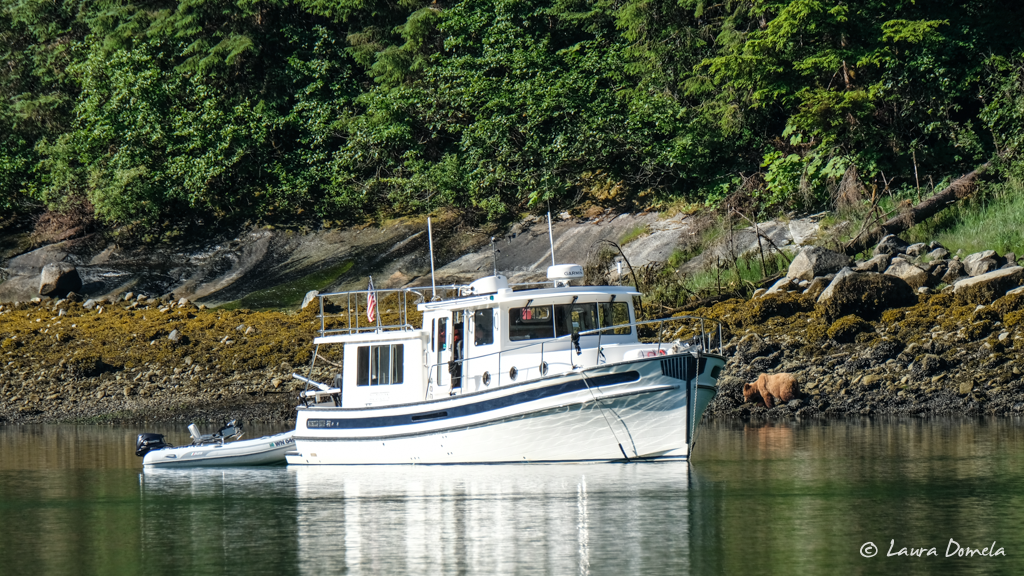 We enjoyed a leisurely morning, and pulled the prawn traps up around noon (with another 40 spot prawns…that makes 140 total for this visit). Woohoo!
On the way out, Impulse did a little nose-in to the big crevasse with the waterfall. This is super fun to do (especially if you have guests on the bow and they haven't seen it yet), and normally when we're coming or going there's very little current so it's fairly tame to manage. Having a boat besides our own do this gave us an opportunity to show you just how enormous this crack in the wall is. How hard is it to spot this 60′ boat??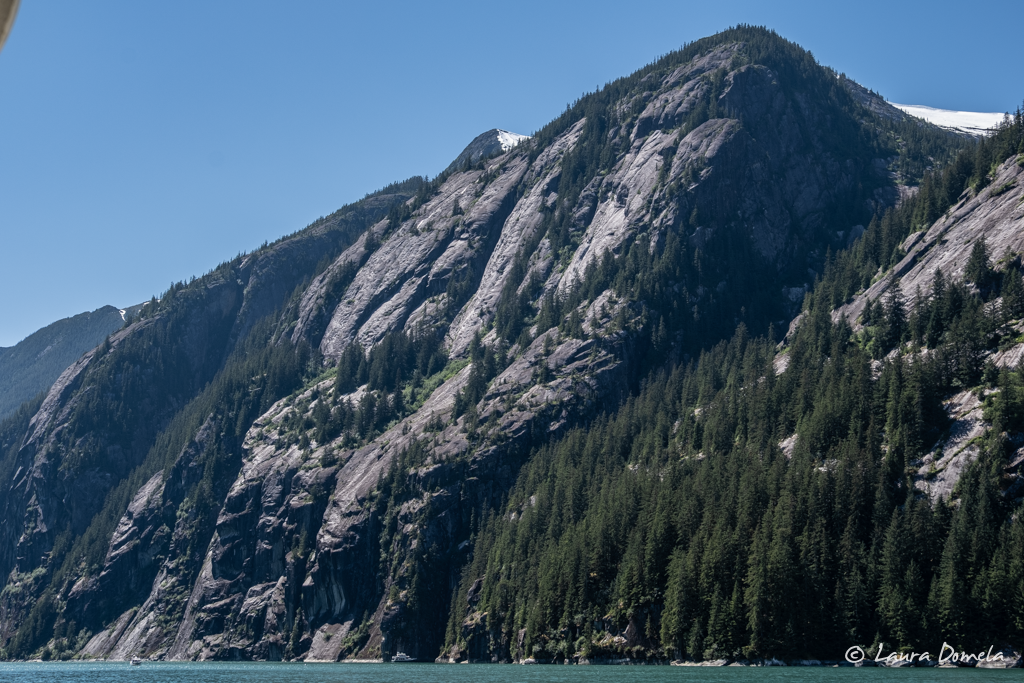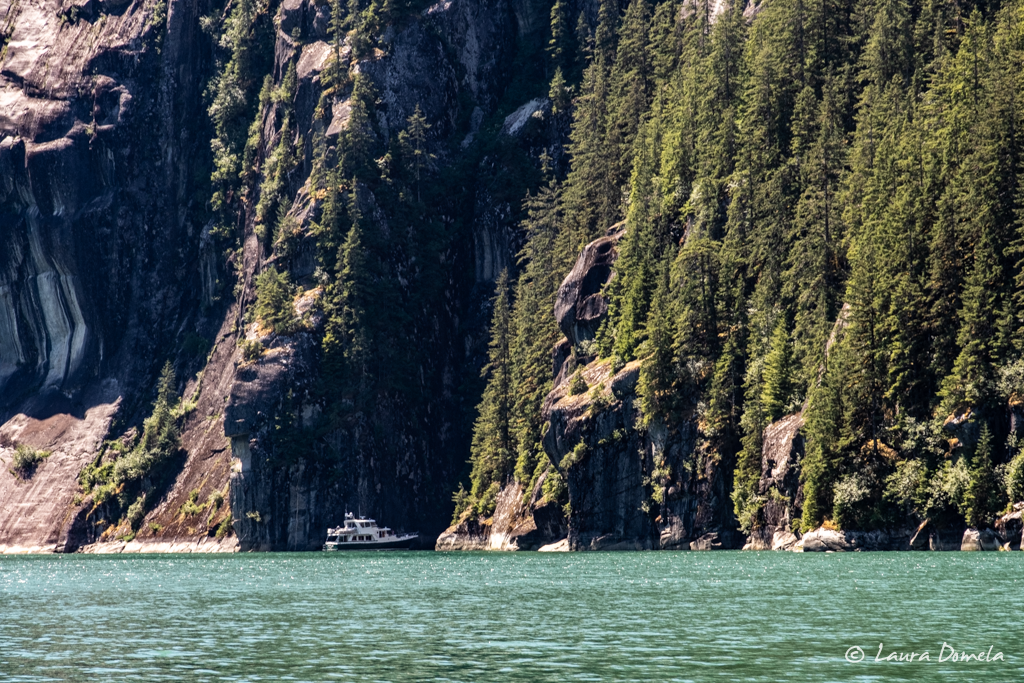 We exited the narrows with a knot and a half of current against us. There was more ice out in the waiting room than when we came in, but nothing we couldn't easily maneuver around. Two other pleasure boats came in after us. They were in for a treat and would have the anchorage to themselves.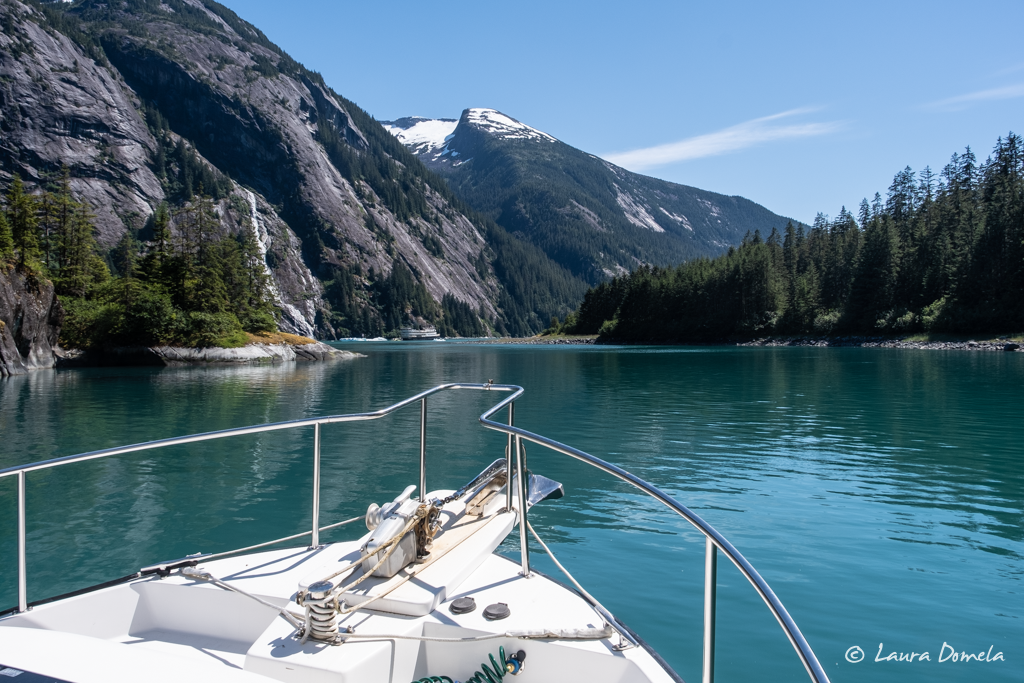 On Airship, Laura used some of the prawn bounty to make a lunch snack of what we now call "PrawnTons."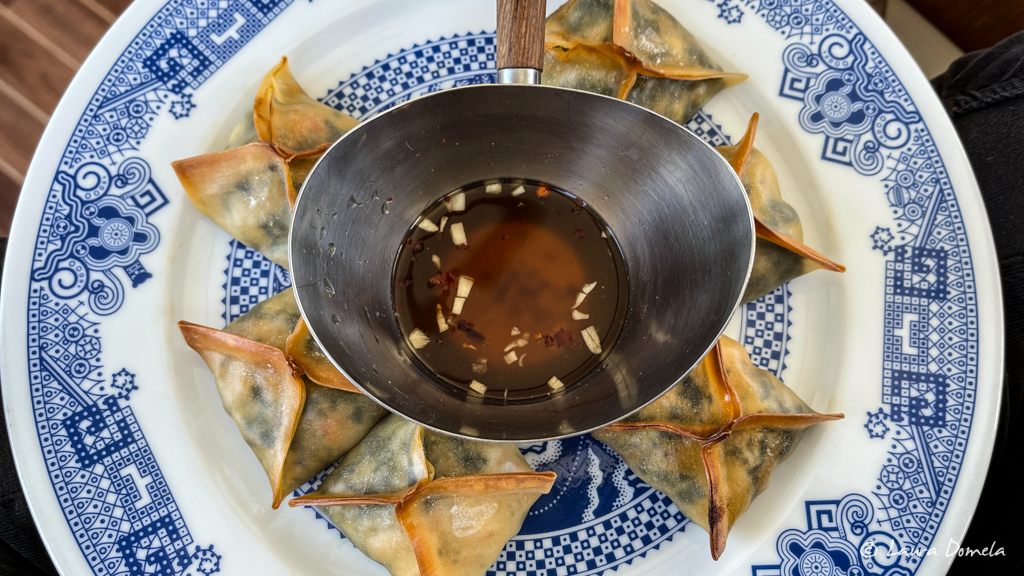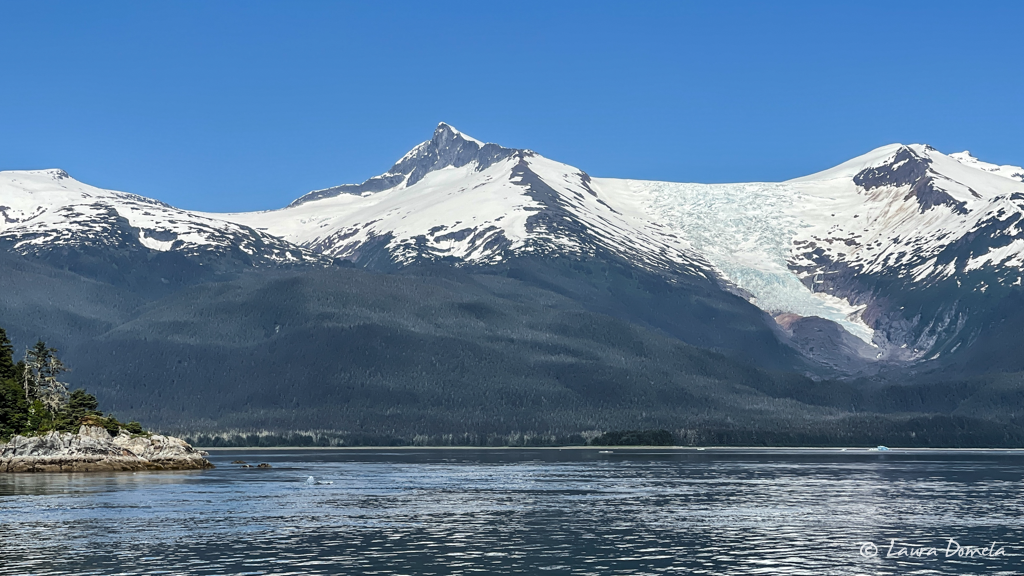 We turned up Endicott Arm and had an amazing and smooth cruise back over the Endicott Bar into Stephens Passage and up to Taku Harbor for our last night of the flotilla. Taku is the sight on an old cannery, and is now a state park with a couple of cabins, nice floating docks, a giant tree swing, and often good crabbing.
Everyone got space on the dock, and we all brought out chairs and enjoyed our dinners outside.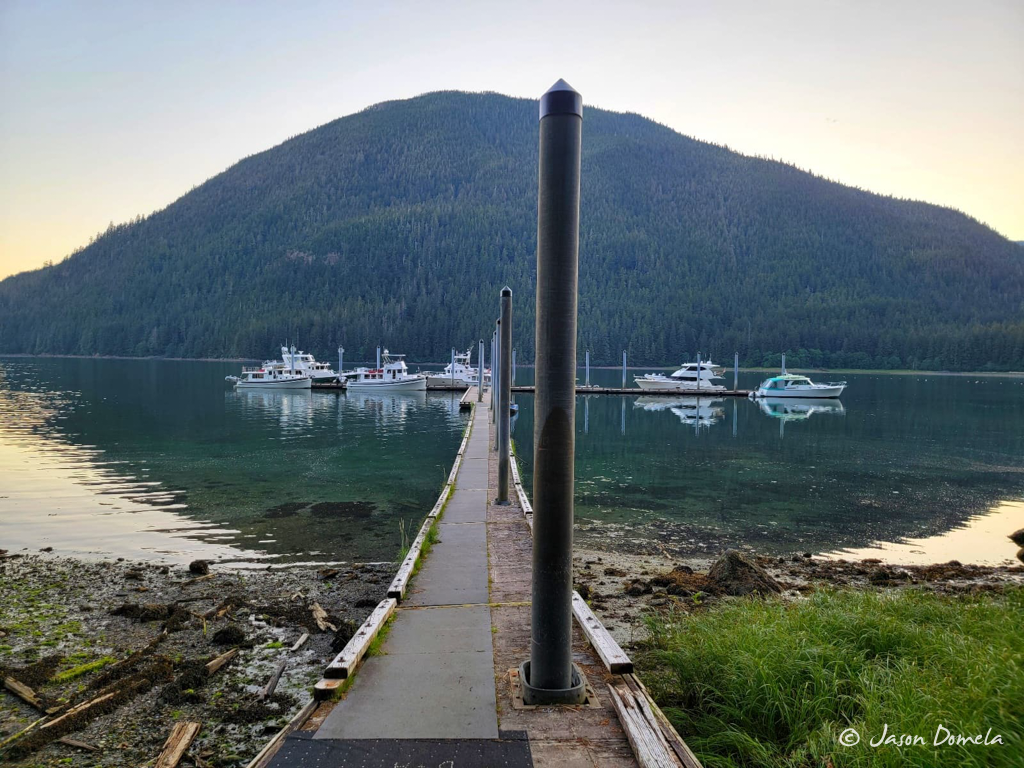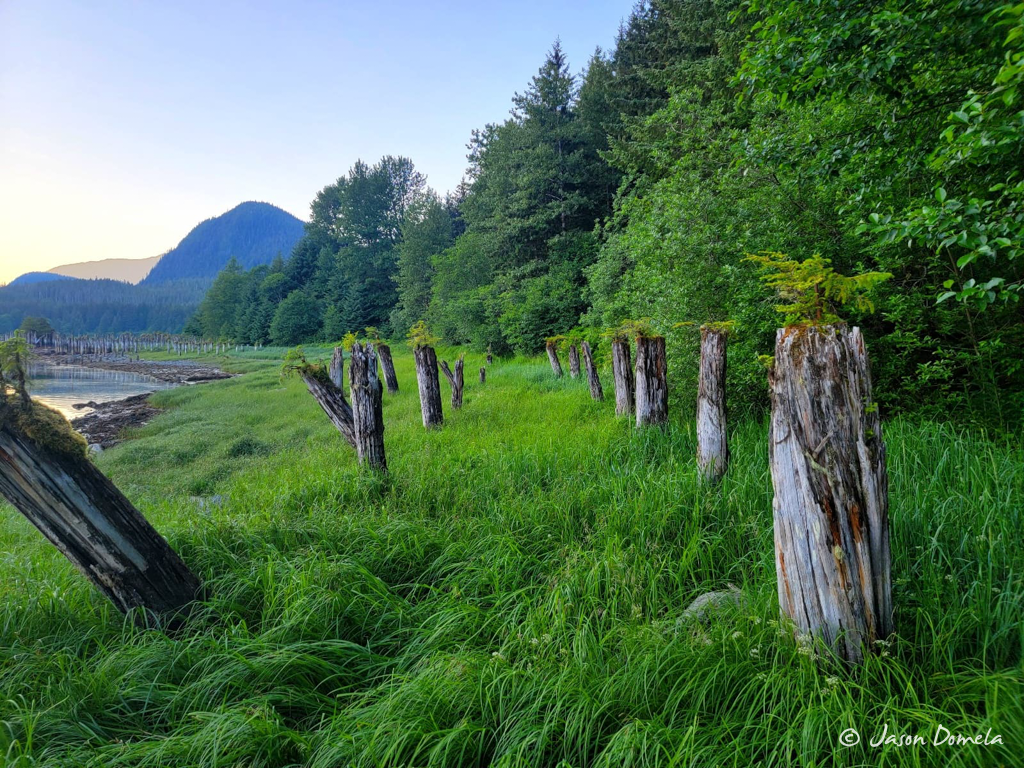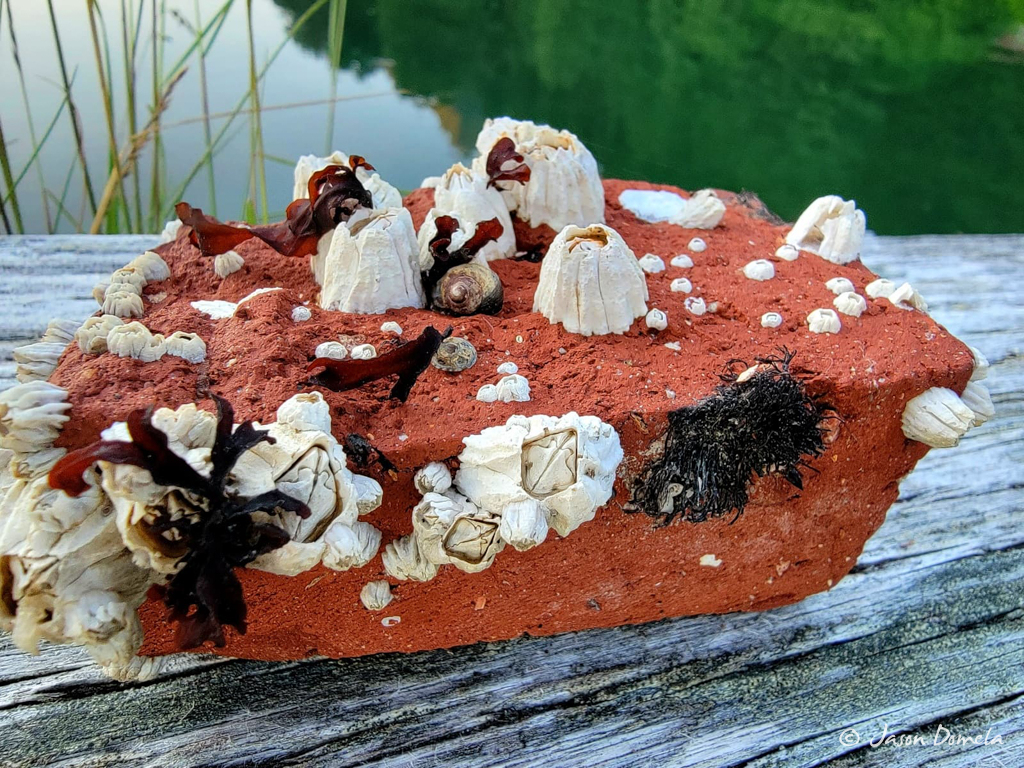 Tomorrow — on to Juneau!