We left Taku Harbor around 7:30a.m. and headed north in Stephens Passage toward Juneau. We had a gorgeous view up Taku Inlet before entering Gastineau Channel. There was only one cruise ship in port when we arrived, and the clamor of float plane/tour boat traffic felt pretty quiet comparatively.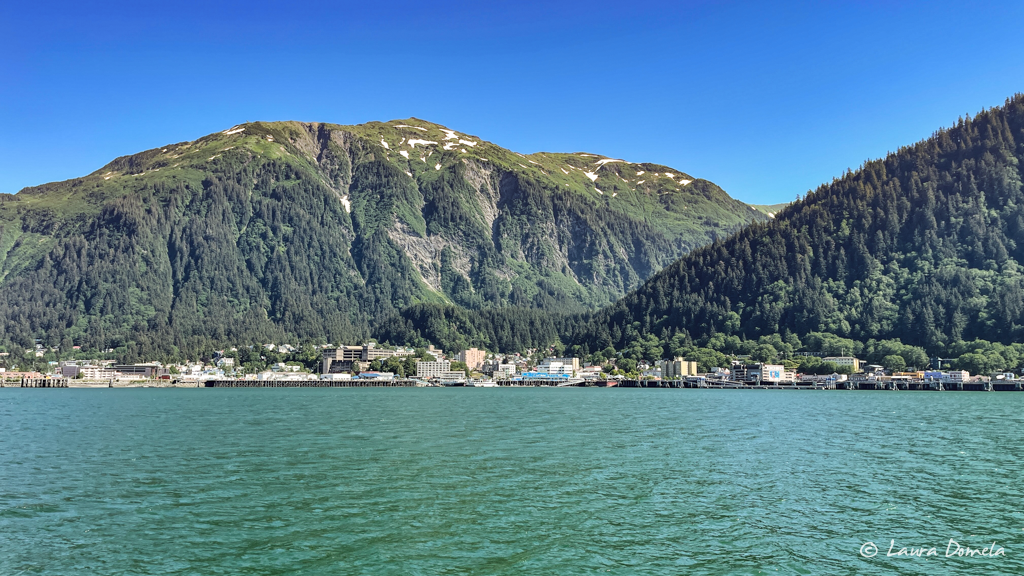 We all got settled between Harris Harbor and Aurora Basin, and spent the day doing boat chores, exploring town, and enjoying the sunny weather.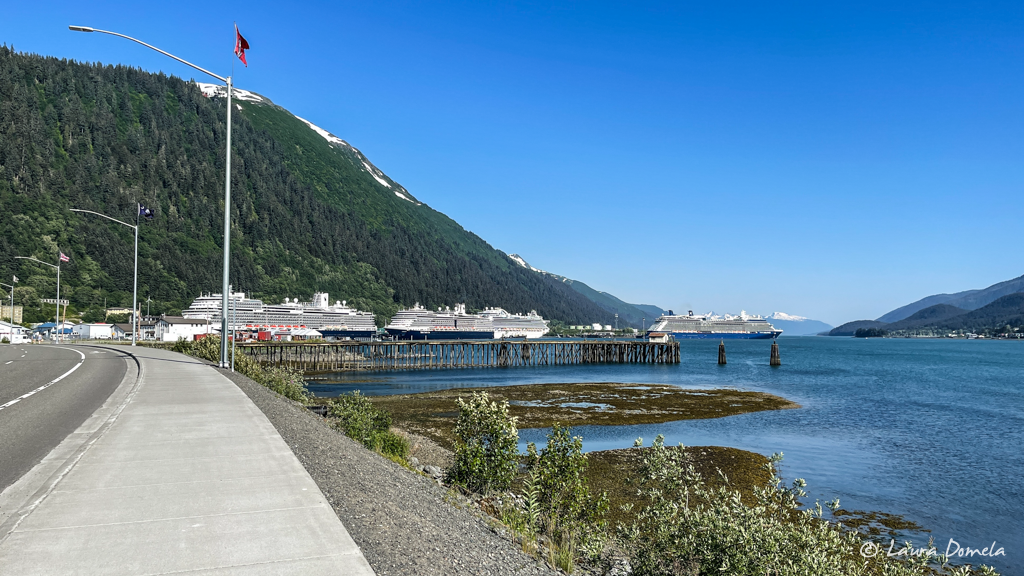 We walked into town and met for a group dinner at Salt. We'd been to Salt a number of years back and it was good but not amazing. Tonight, it was amazing. The food was all wonderful and the service was perfect.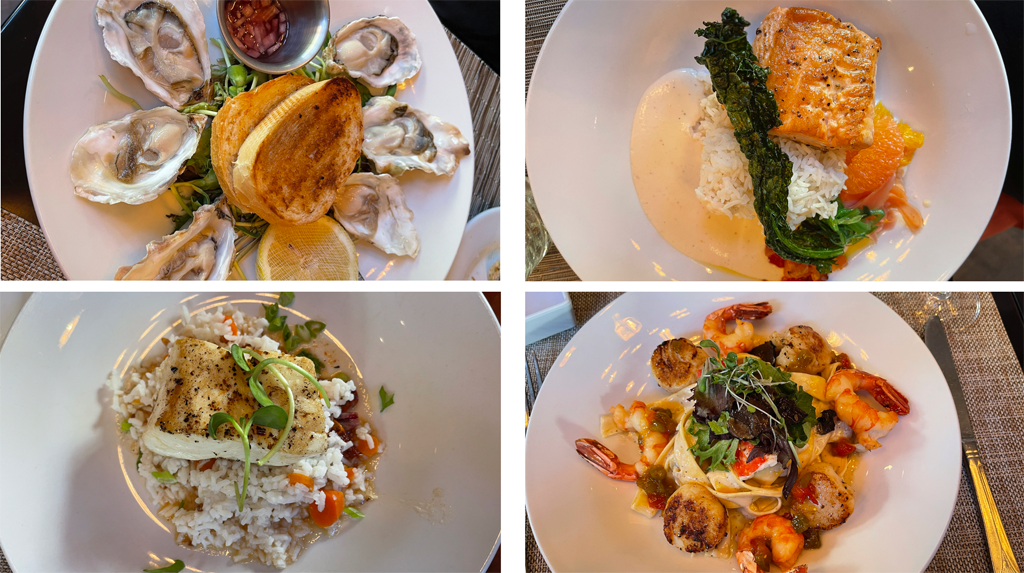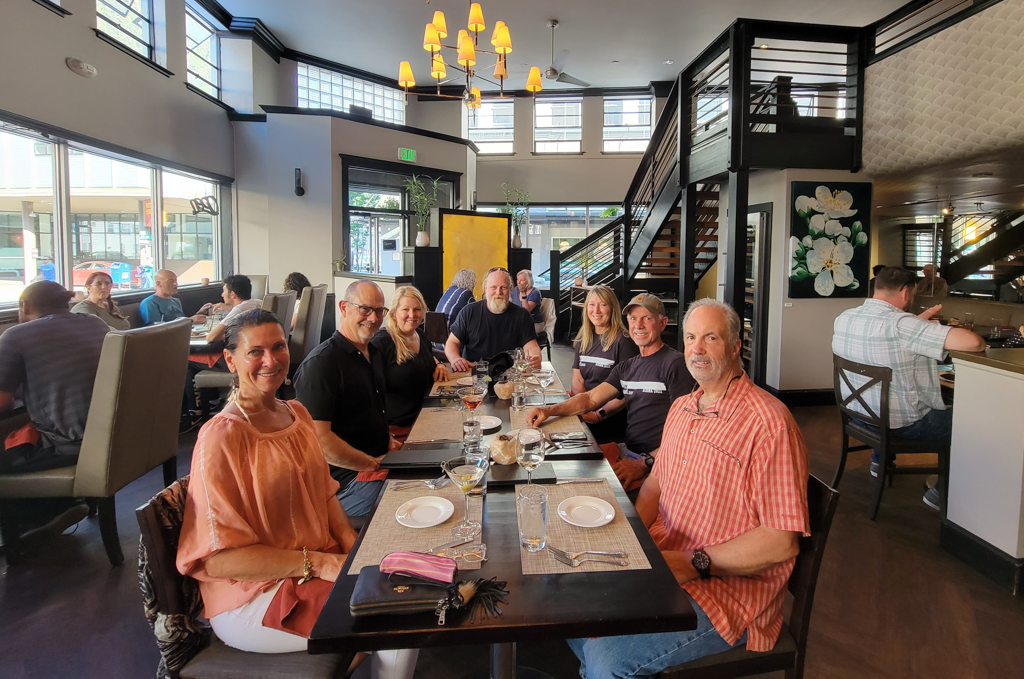 After dinner we walked around downtown a bit, stopped in the Narrows Bar for a cocktail and some local color (which we got a lot of!) and then wandered back to our boats.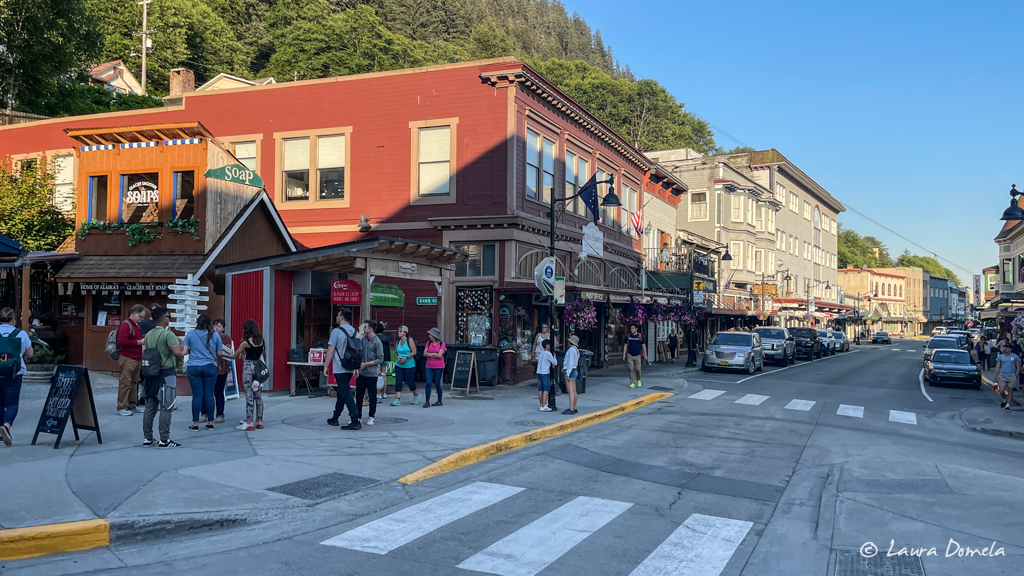 We've had an awesome flotilla group this year! We've had so much fun together and seen so many great places…the end of a flotilla is always bittersweet, but we have some great new boat friends and a lot of wonderful memories.
Airship will be cruising SE Alaska for the next couple months, scouting new anchorages and getting a little more off the beaten path when we can. Thanks for coming along with us so far!